2016 Emerging Writer Award Winner Announced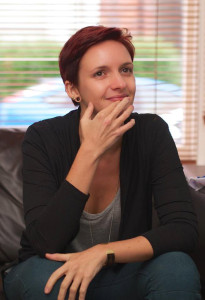 Moniack Mhor and The Bridge Awards are thrilled to announce Heather Parry as the winner of the 2016 Emerging Writer Award. Heather will receive a tailor-made package of support, which will include courses and retreat time at the centre, as well as mentoring.
Heather Parry is a writer and editor who travelled widely for a few years before settling in Edinburgh. Her work has been published in a number of anthologies and magazines, and she is currently writing a novel about constructed reality, self-deception and self-awareness in the modern world. She writes about dystopias, utopias and real life, which is somewhere in between.
Heather's entry was an extract from her novel-in-progress: Paper Faces. The story follows Will, a twenty-something paragon of the Millennial condition; over-educated, underemployed and plagued by both mounting debts and plummeting self-worth as he travels to an unnamed Latin American country.
---
The quality of applications was so high, it was decided to award a runner up and two highly commended pieces.
Runner Up – Sophie Cameron
Originally from the Highlands, Sophie Cameron is an Edinburgh-based writer focusing on young adult fiction. She has a PG Certificate in Creative Writing from Newcastle University and was previously a mentee on the WoMentoring Programme. Her writing has recently been shortlisted for the Bath Children's Novel Award, the Caledonia Novel Award and SCBWI's Undiscovered Voices 2016
Highly Commended – Flora Johnston
Flora Johnston is a freelance writer with a passion for Scotland's history and culture. She has worked for over twenty years in historical research and interpretation, writing for exhibitions and multimedia. She has also published a number of factual books, including Faith in a Crisis (Islands Book Trust 2012) exploring famine, eviction and the churches in Uist, and War Classics (History Press 2014), the edited First World War memoir of her great-aunt. She is now seeking to draw on her knowledge of Scottish history in her first novel, Sackcloth on Skin, which is partly set in seventeenth-century Scotland. Flora lives in Edinburgh with her husband, two children and dog.
Highly Commended – Agata Maslowska
Agata Maslowska was born in Poland and has lived in Scotland for over a decade. She has worked as an English teacher, a civil servant, and a freelance translator. Her fiction has appeared in Edinburgh Review, New Writing Scotland, and Scottish PEN's New Writing. She has received the 2016 Hawthornden Writing Fellowship.
---
2015 Winner Announced
We are delighted to announce the winner of the 2015 Bridge Award as Vicky MacKenzie, a poet and fiction writer from Fife.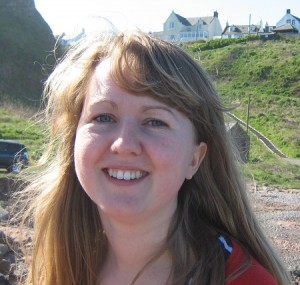 Vicky will receive a year's package to support the writing of her novel, Brantwood, based on the life of Victorian art critic John Ruskin. The support may include residencies, retreats, mentoring or courses, and aims to help Vicky enhance her creative practice and provide a valuable stepping-stone in her writing career.
Judge Cynthia Rogerson said:
'The entries for this Bridge Awards were some of the best work I've ever judged in a competition. Most of them felt like the work of well-established writers, not unpublished new writers.  It was an incredibly difficult task, choosing a winner. This bodes well for Scotland's literary health.
'Unanimously, we felt that Vicky's piece was outstanding. We felt she had done a huge amount of research to bring the character to life, and that her work was professional and of a very high literary standard.'
Vicky MacKenzie is a poet and fiction writer who lives in the East Neuk of Fife. She has a PhD in Contemporary Poetry from the University of St Andrews and works as a tutor for the Open College of the Arts. Her work has been published in magazines and anthologies including Magma, Brittle Star and Gutter, and has been awarded prizes such as the Ruth Rendell Short Story Competition and the McLellan Poetry Prize.