It's important that Moniack Mhor is part of the local community.  On this page we will post any local events that might be of interest to everyone.
If you have a local event that you'd like us to post here, please drop us a line on info@moniackmhor.org.uk
Air Iomall at Abriachan Hall
Grace Morton and Jamie MacRae live at Abriachan Hall
22nd December 7:30 pm
The culmination of three years of friendship and shared , 'confluence' is an album of songs, written both together and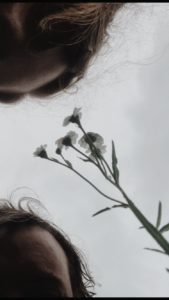 apart, exploring the course we take through life to find our place in the world. Recorded mostly live at Abriachan Hall over three days in late summer, we are very excited to be sending our work out into the world from the same space.
Grace Morton and Jamie MacRae met during a songwriting retreat at Moniack Mor Writers Centre. A shared West Coast heritage (Jamie lives on Uist, Grace at the time was living on Skye) led to initial connection. Through co-writing that first day we discovered similar outlook, musical sensibility, and deep love of Nature.
Find out more details and buy tickets HERE.