It's important that Moniack Mhor is part of the local community.  On this page we will post any local events that might be of interest to everyone.
If you have a local event that you'd like us to post here, please drop us a line on info@moniackmhor.org.uk
Directions to Abriachan Hall – with Map.
Poozies at ABRIACHAN HALL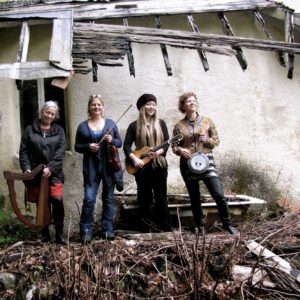 The ever-adventurous Poozies are back, showing off their fantastic new line-up and all-new material – most of which makes up their hard-hitting new album 'Punch'. Tickets are available HERE.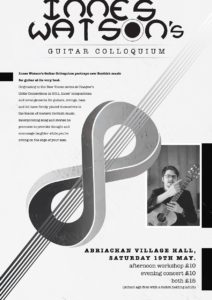 Innes Watson's Guitar Colloquium
Innes Watson's Guitar Colloquium portrays new Scottish music for guitar at its very best. Originating in the New Voices series at Glasgow's Celtic Connections in 2011, Innes' compositions and arrangements for guitars, strings, bass and kit have firmly placed themselves in the bosom of modern Scottish music. Incorporating song and stories he promises to provoke thought and encourage laughter while you're sitting on the edge of your seat.
You can buy tickets for this event HERE.
Alasdair Fraser & Natalie Haas at Abriachan Hall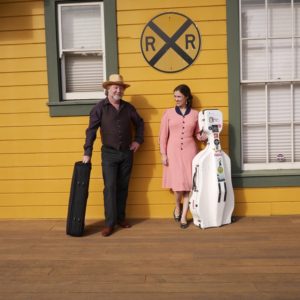 The musical partnership between consummate performer Alasdair Fraser, "the Michael Jordan of Scottish fiddling", and brilliant Californian cellist Natalie Haas spans the full spectrum between intimate chamber music and ecstatic dance energy. Over the last 18 years of creating a buzz at festivals and concert halls across the world, they have truly set the standard for fiddle and cello in traditional music. They continue to thrill audiences internationally with their virtuosic playing, their near-telepathic understanding and the joyful spontaneity and sheer physical presence of their music. You can buy tickets for this event HERE.