In celebration of the life and work of Katharine Stewart, who lived just a few miles from Moniac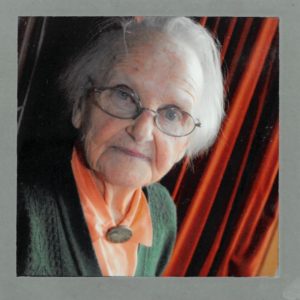 k Mhor in Abriachan, we will be offering the prize of a place on a either the Nature Writing or Historical Fiction course to one writer in 2018.
Katharine Stewart's 'A Croft in the Hills' has become an iconic book about life in the Highlands. Her honest, unfussy account of crofting life in the 1960s was the first in a series of books which tell of the landscape, history and community close to Moniack Mhor. As well as her writing success, Stewart established a folk museum, which documented and educated many on Highland culture for decades. In celebration of her legacy, we are offering a place on the Nature Writing or Historical Fiction course at Moniack Mhor to a writer based in the Highlands writing fiction or non-fiction. Moniack Mhor are grateful to the family of Katharine Stewart for their support.
2018 Katharine Stewart Award Winner Announced
We are delight to announce that the winner of the 2018 Katharine Stewart Award, and with it a place on our Nature Writing Retreat, is Shona Macpherson.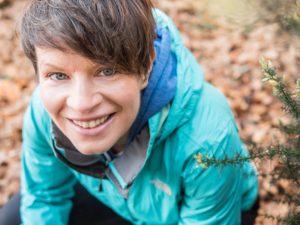 Shona is a life coach based in Inverness. Her flavour of life coaching is helping people find freedom from self limiting beliefs, behaviours and life scripts.
Shona embodies her passion for finding freedom through her outdoor adventures.
This year she plans to walk the Cape Wrath Trail solo in 17 days; with a view to walking the whole of the Pacific Crest Trail, United States, solo in 2019.
She regularly writes about life coaching topics and adventures, from a biographical perspective, in her blog (www.shonafitness.co.uk).
She is keen to improve her writing craft in order to better tell and inspire others about the healing and wonder of living an outdoor life.
Applications for this award are now closed.
Eligibility
The Award­ is open to unpublished/published writers living and working in the Highlands who have or would like to have a piece of work in development.
You can read our guide to submitting your work here.
Please apply by sending:
A CV which demonstrates that you meet the criteria.
An A4 summary of your writing project that outlines your work in progress.
A sample of your work (maximum 1000 words, double spaced and single sided)
Applications can be submitted from the 1st  December with a closing date of 29th January 2018 at 5pm.
Applications should be sent by email to: info@moniackmhor.org.uk or by post: Moniack Mhor Writers' Centre, Teavarran, Kiltarlity, IV4 7HT
For the purpose of the Katharine Stewart Award the "Highlands" are defined as the 2017 Local Authority areas Argyll & Bute, Highland, Orkney Islands, Shetland Islands, Western Isles and Moray.