In March 2019, Moniack Mhor opened its doors to a group of established writers. Working across a variety of genres,  the  writers were given time and space (and three square meals a day) to develop their work and the opportunity to experiment with new ideas.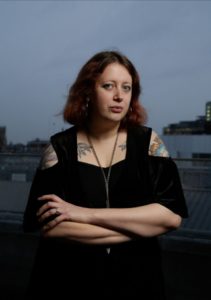 Claire Askew's debut poetry collection, This changes things, was published by Bloodaxe in 2016, and shortlisted for an Edwin Morgan Poetry Award and a Saltire First Book Award, as well as the 2017 Seamus Heaney Poetry Centre Prize and the 2017 Michael Murphy Memorial Award. Also a novelist, Claire is the author of All The Hidden Truths (Hodder, 2018) and What You Pay For (Hodder, 2019).  All The Hidden Truths won the 2016 Lucy Cavendish Fiction Prize and was a Times Crime Book of the Month.  Claire is a former Jessie Kesson Fellow and the current University of Edinburgh Writer in Residence. Follow her online @onenightstanzas.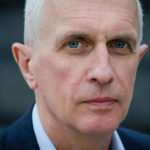 Ken Cockburn is a poet and translator based in Edinburgh. He works in schools, colleges and community settings, and collaborates with visual artists on book, exhibition and public art projects. His most recent collection is Floating the Woods (Luath, 2018).
Donna Daley-Clarke received an award from the Society of Authors in 2018 to facilitate a sabbatical in order to work on a novel. A novelist and short story writer, her work has been translated, anthologised and broadcasted on BBC radio. Her novel Lazy Eye won a Commonwealth writing prize in 2006.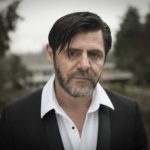 Rodney DeCroo is a poet, singer-songwriter, playwright and actor from Vancouver, Canada via Pittsburgh, USA. He comes from a long line of coal miners, factory workers and soldiers in Western Pennsylvania and before that the UK. He's often heard boasting he's the first of his family to attend community college- though it's still unclear if he ever graduated. He claims to be a Socialist though his grandmother insists it's due to a lack of a strong Protestant work ethic rather than genuine conviction. He is the author of two poetry collections Allegheny, BC ( Nightwood Editions)  and Next Door to the Butcher Shop ( Nightwood Editions). He's released nine albums through Northern Electric Records and his current label Tonic Records. He recently played Ray in a Vancouver production of David Harrower's Blackbird. His one man play Stupid Boy in an Ugly Town toured across Canada in 2014 receiving much critical acclaim. He'll be performing 50 shows of his new play Didn't Hurt across North America this coming summer.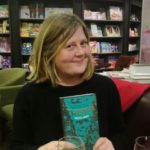 After finishing school, Juliette Forrest left Scotland for the bright lights of London where she trained as an art director and worked in the creative departments of advertising agencies writing campaigns for TV, radio, posters, press and cinema. Winning a New Writers Award from Scottish Book Trust gave Juliette the support she needed to complete her first children's novel Twister, which was snapped up by Scholastic and published in February 2018. Twisterhas been longlisted for the Branford Boase Award and shortlisted for the Fantastic Book Awards, Salford Children's Book Award, Bolton Children's Fiction Award and the prestigious Les Prix des Incorruptibles. The novel was also picked by The Guardian as the 'one must-read book of the summer' for 8-12 year olds. Juliette lives in Glasgow and is the Writer in Residence at All Saints Primary in Greenock. Her second book: The True Colours of Coral Glen will be released on July 4th.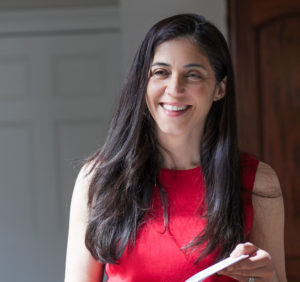 Marjorie Gill's poems have won competitions, been published widely in journals and anthologies, and been performed on BBC Radio 4. Her pamphlet Refuge, poems about her childhood in revolutionary Iran,is published by Tapsalteerie Press. Marjorie is a founder and director of Open Book and the Chair of the Wigtown Book Festival. During the residency, she'll be writing about the process of assimilation into a new culture.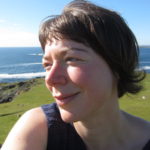 Jen Hadfield was born in Cheshire and lives in Shetland, whose landscape and natural life persistently informs her work. Her second poetry book Nigh-No-Place(2008, Bloodaxe Books) won the T.S.Eliot Prize in 2008. Her third poetry collection, Byssus, was published by Picador in early 2014.In 2016-17, she was the Writer-in-Residence for Glasgow University and the Glasgow School of Art, supported by Creative Scotland.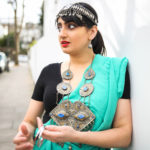 Founder of The YoniVerse Poetry Collective,  and co-founder of Bristol's Kiota Project, Shagufta Iqbal is an award-winning writer, filmmaker, and workshop facilitator. Described by Gal Dem as a poet whose work 'leaves you validated but aching – her narratives are important, heart-wrenching and relatable'. Her poetry collection Jam Is For Girls, Girls Get Jam (Burning Eye Books) has been recommended by Nikesh Shukla as 'a social political masterclass.' He poetry film 'Borders' has won several awards, and has been screened at festivals including London Short Film Festival, Encounters Film Festival, Glasgow Film Festival, and Underwire Film Festival.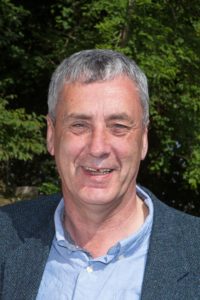 Donald S Murray was brought up in South Dell, Ness from an early age. After being employed for thirty years as an English teacher, he is now a full-time writer living in Shetland. His latest books are 'The Dark Stuff – Stories from The Peatlands' (Bloomsbury) and 'As The Women Lay Dreaming' (Saraband), a novel inspired by the effects of the Iolaire disaster of 1919.  Among other titles, he was also responsible for 'Herring Tales' (Bloomsbury), 'The Guga Hunters' (Birlinn), 'Weaving Songs' (Acair), 'The Guga Stone' (Luath), 'Italian Chapel Orkney' (Birlinn) and 'Small Expectations (Two Ravens Press). He has also published a great deal of poetry, journalism and other forms of writing, most notably the Gaelic drama 'Sequamur' which was performed in London, Belfast and Ypres as well as much of Scotland. A native Gaelic speaker, his books have been widely reviewed both within and outside Scotland, including the Spectator, Economist, Independent, Scotsman, Herald, Telegraph etc. He has been shortlisted for both the Saltire and Callum MacDonald Memorial award. His recent novel was the subject both of a documentary on BBC Alba and featured on BBC Radio Scotland's Sunday morning programme and BBC 4's 'Open Book', presented by Mariella Frostrup.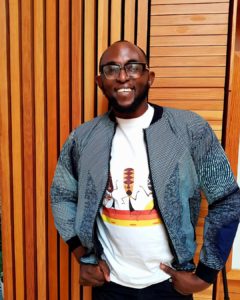 Efe Paul-Azino is one of Nigeria's best-known performance artists and poets. In 2015, he co-founded West Africa's first international poetry festival, the Lagos International Poetry Festival, which he currently directs. He is also the director of poetry at the annual Lagos Book and Art Festival. In 2017 he was named as one of the most powerful people in the Nigerian art and culture space by Ynaija. He published his first collection of poetry, For Broken Men Who Cross Often (Farafina Books) in 2015. He has appeared at a number of international festivals, and his poems have been translated into Afrikaans, French, German and Mandarin. He is an Osiwa poetry residency fellow, and the 2019  International Poet in Residence at Moniack Mhor. His second poetry collection, The Tragedy of Falling with Laughter Stuck in Your Throat, is due out in 2019.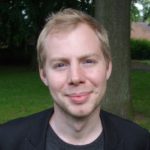 Stewart Sanderson  is a poet from Glasgow. He has published two collections of poetry, Fios (2015) and An Offering (2018), both published by Tapsalteerie. His work has been recognised by a number of awards, notably an Eric Gregory Award and Robert Louis Stevenson Fellowship. He is Moniack Mhor's  2019 Jessie Kesson Fellow.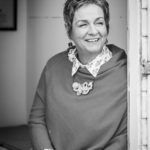 Anstey Spraggan undertook a Masters in Creative Writing at the Manchester Writing School and has gone on to win the H G Wells Short Story Competition and have her debut novel, The Truths and Triumphs of Grace Atherton, published by Simon and Schuster in the UK and Touchstone in the US. Anstey is working on her second novel: a book about the strengths we can find in people around us, especially when we think all hope is gone. It will be published by Simon and Schuster in the UK and Gallery in the US.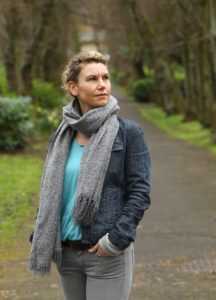 Kate Tough's debut novel, Keep Walking, Rhona Beech, was re-published by Abacus in Spring 2019. Her poetry pamphlet, tilt-shift, was runner up in the Callum Macdonald Memorial Award, 2017 and her short fiction has featured in journals including The Brooklyn Review. In 2019, Kate has been a participant in the Edwin Morgan Trust International Translation Workshop. During the residency week at Moniack Mhor, she'll be working on short fiction for inclusion in a collection-in-progess, Kissing Lying Down.