This new award aims to support the development of two talented emerging writers of Fiction and Non-Fiction on low income, who may find fees a barrier to attending a course. Through the generous support of Two Roads, we will be offering two funded places on a week-long course or will support writing activity to a comparable value.
Eligibility and Submission Guidelines
The Two Roads Award is open to unpublished p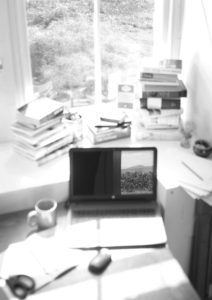 rose writers (individuals who have yet to publish a major work, i.e. a novel or short story collection) living and working in the UK who have a work in progress.
Please apply by sending:
• A completed application form which will demonstrate that that you are recipient of benefits and/or on low income. This form will also ask you to provide a synopsis of your work in progress and the reasons why you would like to attend a course at Moniack Mhor. It will also ask you to declare any literary achievements to date and will include a sample of your work.
You can download the application form here: Application Form Two Roads Award.
Whilst emailed submissions are our preferred method for receiving your work, we will accept postal entries.
Submissions are now closed.