Geoff King is a student at UHI, where he is studying for a Creative Writing degree. Geoff attended one of our courses a year or so ago, and he has written this piece about his week here and the impact it has had on his writing. Thank you, Geoff, for sharing this with us. 
As I walked towards the reader's seat by the hearth in the communal lounge, my insides turned to jelly. This was to be my first time reading my work in public. If I met anyone else's gaze, I would be unable to speak. With two published writers and a dozen other participants giving me their undivided attention, I felt naked, and I was about to expose the most delicate part of my soul, my creativity, to the scrutiny of the group. I remembered the advice I'd overheard earlier: "Remember to breathe and don't rush it." I took my place on the chair, looked down at my laptop and began.
This was the final evening of a fiction course in May 2019 at Moniack Mhor, Scotland's renowned Creative Writing Centre set in the stunning scenery of The Highlands. I won't call it a retreat, because for me it was the opposite. I live on an isolated smallholding with my wife, three cats and a handful of chickens; unexpected visitors are as rare as honest politicians. In groups of over six people, I lose confidence and clam up; I listen and observe, which are thankfully useful attributes for a writer.
Since starting to write in 2006, I tried to squeeze it into all the spare time when I still had the energy to think. It became my passion. By 2019, I had self-published two novels as print-on-demand but lacked any training or tuition in how to write. As a self-employed craftsman, my income was pitifully low, so the price of a writing course seemed prohibitive. When I applied for a bursary to attend a course at Moniack Mhor, their generosity amazed and delighted me. The centre is dedicated to supporting and nurturing writers from all backgrounds.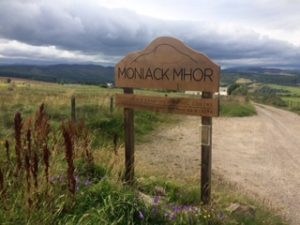 The staff were friendly and helpful, doing their best to make sure guests are comfortable. Under their guidance, we prepared meals in small teams. This activity helped us gel as a group with a wide range of ages and interests. Our shared passion for writing, and the peculiar dynamic that arises when a group of strangers are thrown together in an unfamiliar environment, softened my habitual reticence. Over shared meals and evenings by the fire, we had stimulating and heartening conversations about books and writing.
The course explored techniques to bring to life the textures of different environments, and how to use setting in relation to character development, tone and plot. Through workshops and one-to-one tutorials, the week's tutors, Nadifa Mohammed and Alex Wheatle, both award-winning authors, provided instruction and guidance into the writing techniques and styles that help to make good fiction. They each had a different approach. Alex oozed exuberance and contagious enthusiasm that reflected his joy of writing. Nadifa provided intellectual depth, stimulating and thoughtful exercises, and literary wisdom, which she conveyed with clarity, grace and warmth. Both of them initiated thought-provoking discussions and provided support and encouragement as required.
Within the grounds, the wonderful straw bale Hobbit House provided shelter for my morning tai-chi practice when the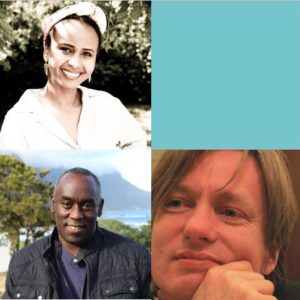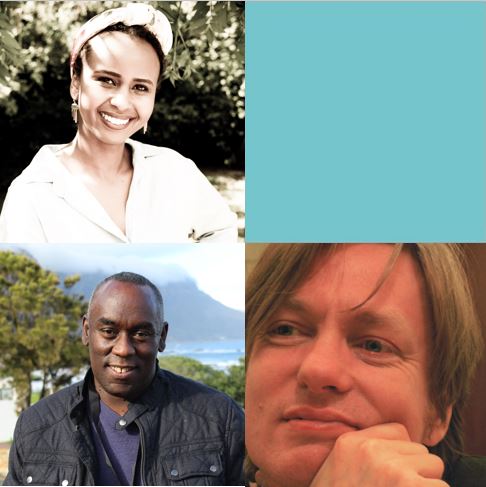 week turned unexpectedly snowy. Within this quaint structure, the week's guest, Michel Faber, read from the young adult novel he was working on, A Tale of Two Worlds, (published Sept 2020). A fascinating Q and A session followed.
By the end of the week, I felt brave enough to volunteer when the tutors invited us to share our work. I planned to read the opening section of the young adult book I had just started writing, hopeful that I might get a clue whether I was heading in the right direction, yet also fearing humiliation. I knew the latter to be unlikely; the writing community is generally very encouraging and supportive. Nevertheless, this did nothing to calm my nerves.
With a dozen pairs of eyes and ears fixed on me, I focussed on the screen that wobbled on my trembling knees. I waited for a moment, wishing my heartbeat would subside enough for me to take the breath required. I swallowed, cleared my throat, and read.
When I stopped at the end of the section, the room burst into applause. I nearly fell off the chair. Blood rushed to my face. Too shocked to smile, I stood shakily and stumbled to the back of the room, fleeing the attention. As I took my seat next to Nadifa, she turned to me and whispered, 'That was excellent, Geoff.' I glowed like a child who had overdosed on Ready Brek.
The learning and confidence I gained at Moniack Mohr bolstered my determination to dedicate a larger part of my life to writing and confirmed to me I had chosen the right path for my future.
Geoff King is now studying for an honours degree in Creative Writing with The University of the Highlands and Islands. To see more of his blogs, please visit: https://geoffkingwriter.co.uk/news/