We offer a small number of items for sale through our website. All profits go directly into helping fund our Bursary scheme and Young Writers programme.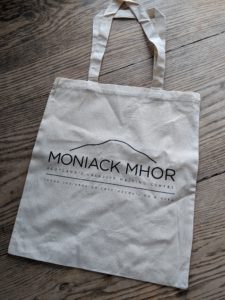 Moniack Mhor Tote Bag. £5.00 inc P&P.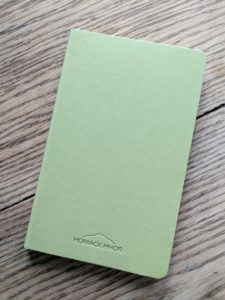 Moniack Mhor embossed notebook £18 inc P&P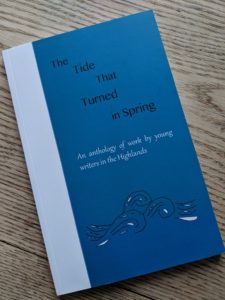 The Tide The Turned in Spring
£8 inc P&P
This collection of writing comes from the pens, keyboards and minds of young people who, in 2016, were asked to submit their work for possible inclusion in an anthology of the best writing from the Highlands and Islands.
A small group worked in waves to select, edit, design, produce and print this collection, gaining a valuable insight into how a book is made and published.