Fireside Cake & Criticism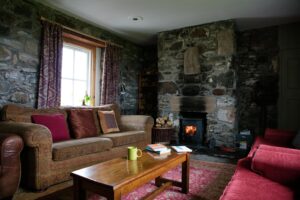 Join the Moniack Writers to get peer feedback on your work in progress, as well as offer feedback. The emphasis is on confidence-building and constructive criticism within a friendly environment. Cake and coffee provided.
Facilitated by novelist Cynthia Rogerson, the group meets the first Sunday of the month at 2pm. This is a no-cost event, but numbers are limited so please contact pauline@moniackmhor.org.uk to book.
Dates
Jan 8th
Feb 5th
March 5th
April 2nd
May 7th
June 4th
July 2nd
August 6th
Sept 3rd
Oct 1st
Nov 5th
Dec 3d