Project Coordinator
Moniack Mhor, Scotland's Creative Writing Centre, has an exciting opportunity for an experienced Project Coordinator to join its team. We are seeking a dynamic individual to develop and co-ordinate our new Creative and Active Lives Programme of activity for care experienced young people aged 14 – 26 in Scotland. The programme includes taster sessions, deeper learning in workshops and residential courses, mentoring, a leadership programme, 'go-see' fund and work experience opportunities. This work is supported with funding from the Life Changes Trust. The Trust is funded by the Big Lottery.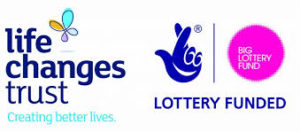 We are looking for an experienced individual to join our small, dedicated team at Moniack Mhor. Working closely with the Programme Manager, this post will be responsible for co-ordinating, planning, developing and delivering activity via our Creative and Active Lives Programme. The Project Coordinator will be responsible for building relationships with care experienced young people, helping them to grow in confidence and develop their creative voices. The post holder will programme and support activity, including travelling to a variety of locations in Scotland, ensuring that opportunities are widely circulated. Partner working is a key element of the role, as is signposting young people to other relevant activity. The Project Coordinator will ensure that all activity is evaluated, undertake administration relating to the project, assist in managing project budgets and cashflow, undertake risk assessments and oversee PVG applications as required.
This is a post that requires a good degree of professionalism and insight. We are looking for someone with the following attributes –
excellent verbal and written communication skills
experience of working with young people who may experience barriers to the artform
a creative, flexible approach
a warm, friendly manner with a positive outlook
experience of devising individualised learning and teaching programmes for young people
highly motivated and happy to undertake practical and domestic tasks
Experience of working with cashflow and budget control
Experience of project management and reporting
Moniack Mhor is registered charity and supported by Creative Scotland as a Regularly Funded Organisation 2018 – 2021.
Conditions of Service
Salary: The annual salary for the post will be £22,000 pro rata gross of tax and other statutory deductions.
Hours:  14 hours per week over 2 or 3 days including a share of evening and weekend working.
For more information please contact Eilidh Smith, Programme Manager at eilidh@moniackmhor.org.uk or call 01463 741675.
To apply please forward an up-to-date CV and covering letter with Project Coordinator as the email subject heading to eilidh@moniackmhor.org.uk
Applications close  5pm, Friday May 4th, 2018.