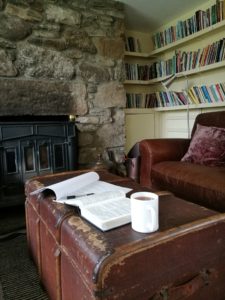 2019 Brochure is available to Friends NOW.
Moniack Mhor seeks to foster a diverse and mutually supportive literary culture by nurturing writing skills and building the confidence to create new work. We make opportunities for people of all ages and from all walks of life to participate in creative writing, by providing space, inspiration and tuition from leading writers.
We rely on a combination of grants, course fees and donations to support our ongoing work. Every donation we receive goes directly to our bursary scheme or Young Writers' Programme. This helps us to support those who face barriers in accessing creative writing opportunities.
With your help, we are able to open Moniack Mhor's doors to everyone.
Becoming a member of Moniack Mhor's Friends' Scheme is easy. There are various levels of membership. Every level of support rewards you with an exclusive newsletter plus:
CHAMPION – £500 PER ANNUM 15% discount on all our courses. Priority booking for our courses. Moniack Mhor notebook. Moniack Mhor tote bag. Plus: invitation to a special event.
COMPANION – £120 PER ANNUM Priority booking. 10% discount on all courses, Moniack Mhor notebook. Moniack Mhor tote bag.
FRIEND – £60 PER ANNUM Priority booking. 5% discount on all courses. Moniack Mhor tote bag.
SUPPORTER – £30 PER ANNUM (£20 students/unwaged) Priority booking for all our courses.
Join Now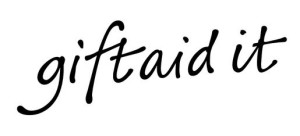 To join, fill in the form above or phone the centre on 01463 741 675. If you would like to add gift aid to your donation, please download the form below and post it to us.
 '…the perfect environment for aspiring writers
to dig down and find what it is they really want to say.
It's an enormously stimulating place to be'
– Val McDermid
Moniack Mhor and your privacy
By signing up you are consenting to the processing of your data for the purposes of delivering our newsletter to you. We use a third party provider, Mailchimp, to deliver our e-newsletter. We gather statistics around email open and click rates using industry standard technologies to help us monitor and improve our e-newsletter.
For more information, please see our privacy policy.