At Moniack Mhor we put care for the environment at the centre of everything we do.
While we're located in a beautiful and inspirational setting, we also care about the wider environment and our impact on it. Where our activities impact on the global environment we aim to be respectful, tread lightly and ensure we have minimal impact.
We are moving to reduce our carbon footprint in line with Creative Carbon Scotland's guidelines, which in turn reflect the Scottish government's target (75% reduction in carbon emissions by 2030) to reduce waste and energy consumption in and around our buildings we take a number of measures.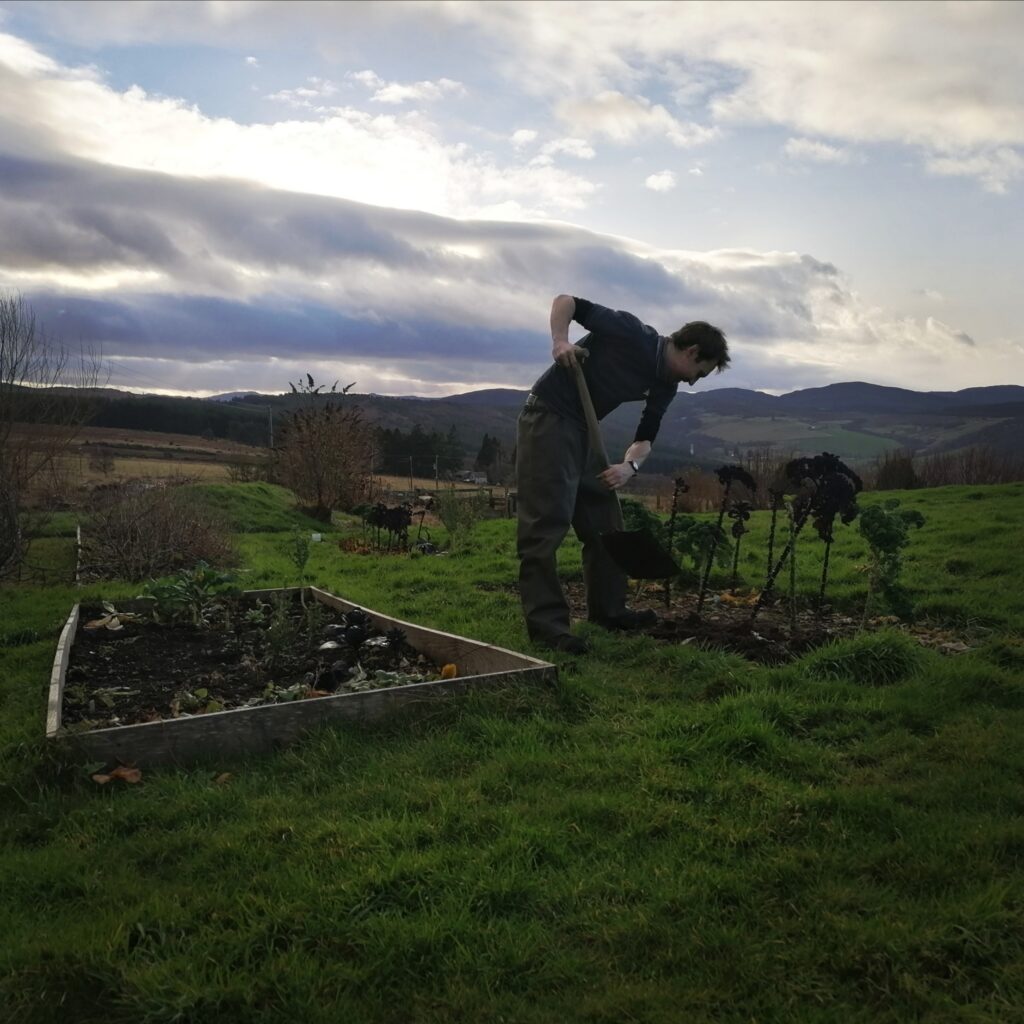 In the garden, we have vegetable beds which produce ingredients for our lunches – lettuces, spinach and leeks and our fruit beds provide raspberries and blackcurrants for breakfasts and puddings. We have a designated composting area for food waste from our kitchen and do our best to minimise packaging and other waste where we can.
Indoors we are gradually reducing printing, packaging and general energy use and since 2018 we have ceased to use coal for the stoves.

Our off-grid straw bale studio encapsulates our ethos. It was built using locally sourced materials with an on-site workforce, including volunteers from the local community. For more information please see our feature on the Green Arts Initiative website here.
Would you like to help?
You can help us by composting uncooked food waste, recycling and turning off lights when not in use. If you are coming to Moniack Mhor, please consider coming by public transport. You can join our group taxi on the Monday at 5pm from Inverness Railway Station, helping to do you bit to reduce emissions (and hopefully saving some cash as well!). To arrange this please contact us on info@moniackmhor.org.uk.
For green travel options please explore the following:
If you have any ideas or suggestions on how we can further improve our sustainability, please don't hesitate to get in touch: email Kit Spink at kit@moniackmhor.org.uk.