Here's a list of some of the most useful organisations for writers in the Highlands and further afield.
Have we missed something? Let us know.
Writer's Resources
Follow these links for more information:
Book Festivals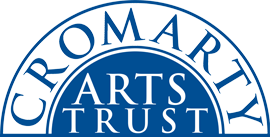 Research, Libraries & Archives
Writers Groups in the Highlands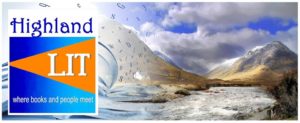 Other Organisations
Bookshops & cosy places to write around the Highlands
Leakey's Bookshop, Inverness
Scotland's largest secondhand bookshop. Complete with open log fire and just about any book you could think of. Church St, Inverness IV1 1EY, UK
www.facebook.com/pg/LeakeysBookshop/
Waterstones Inverness
Waterstones Inverness is the biggest bookshop in the Highlands. As well as a wide range of books, maps and games, the bookshop often runs book launches and signings. 69, Eastgate Shopping Centre, Inverness IV2 3PR
www.waterstones.com/bookshops/inverness
Picaresque Books, Dingwall
Picaresque Books & Galerie Fantoosh is a wonderful little shop on the High Street in Dingwall, full of an eclectic selection of books and artworks. They run events and support a writing community. 55 High Street, Dingwall, IV15 9HL
The Nairn Bookshop
The Nairn Bookshop is located on Nairn High St (at the top of The Brae). The selection includes fiction, non fiction and children's books, and reading and events are frequent. 94 High St, Nairn IV12 4DE
The Highland Bookshop, Fort William
The Highland Bookshop has an extensive stock across all subject areas, including fiction, outdoors, Scottish and children's, serving the local community and visitors.
http://www.highlandbookshop.com
The Ceilidh Place, Ullapool
Someone once said… "I always stay at the Ceilidh Place because it's the only bookshop I know that has rooms [and a bar!]". 12-14 W Argyle St, Ullapool IV26 2TY
The Mountain Coffee Company & Hillbillies Bookstore, Gairloch
The Mountain Coffee Company offers a wide range of specialist coffees and delicious baking for visitors and locals alike – attached to the coffee shop is Hillbillies Bookstore, with the widest range of books available for sale in the area. Strath Square, Gairloch, Wester Ross , IV21 2BX
Stromness Books and Prints, Stromness, Orkney
A small shop packed with an eclectic and considered collection of books. Fiction, children's books, and an excellent range of titles about Orkney and the North. 3 Graham Pl, Stromness KW16 3BY, UK