Liz Hyder was the joint winner of the Emerging Writer Award this year, along with Hanna Randall. Liz has recently found a publisher for her book Bearmouth at Puskin Press. We thought we'd have a chat with Liz and ask her about it.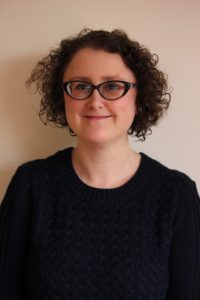 Tell us a bit about yourself. Are you a full-time writer, or do you have a 'normal' job too?
I work as a freelance PR consultant in the arts and run creative writing workshops as well as writing. I think it's very hard these days to be a full time writer – almost all of the writers I know juggle their writing with other jobs. I'd love to become a full time writer but I know, realistically, it's also very hard to make it work – we'll see!
How long have you been writing seriously? That is, with an aim to being published?
I think every writer dreams of publication! I've always written and still have some of my creative writing books from when I was at infants' school (they make for very entertaining reading!). I've been writing seriously on and off for a long time, I developed a pilot for Channel 4 Scotland, written award-winning short films and tried out lots of different formats – tv, stage, poems – before settling on novels.
Is there any advice you'd give to other writers trying to find an agent or publisher?
It sounds obvious but I'd say make sure you do your research. Look at the writers you like and see who they're with, then approach those agents. It's worth looking at something like The Bookseller and BookBrunch to see which agents are getting good deals too. Having an agent makes a huge difference – that person can rally for you and negotiate in a way that you could never do yourself. Self-publishing is another route entirely and whilst I know it works really well for some people, it's not a route I ever wanted to go down. I also think that you have to learn to be really resilient, lots of great writers got tons of rejections before they became successful, from Malorie Blackman and Abi Elphinstone to the legendary JK Rowling. Take heart, deep breath and carry on!
Who are your favourite writers?
How much time do you have?! I have tons of favourite writers, it's hard to pick just a few but I do genuinely think many of the best writers today are writing for children and young adults. I love Philip Pullman and Philip Reeve, Michelle Paver is superb, Geraldine McCaughrean seems to be able to turn her hand to anything. Maria Turtschaninoff is brilliant as is Sarah Crossan. Holly Bourne, Tanya Landman and Patrice Lawrence are fantastic too. I've also loved recent books I've read by Chimamanda Ngozi Adichie, Willa Cather, Amor Towles and Eowyn Ivey. I will pretty much read anything to be honest! I read dozens of books every year.
What is your book Bearmouth about?
It's a YA (young adult) thriller set down a working coal mine and told first-person from the point of view of Newt Coombes, a young person who works and lives down the mine. In it, intrigue, exploitation, suspicion and violence combine, threatening to destroy not just the mine but the society around it.
Where did the idea for the book come from?
I went to Llanfair Slate Caverns just south of Harlech in North Wales about three years ago, I think I actually went there as a child a long time ago but going there as an adult felt like a real revelation. The boys that worked there had their noses slit to prove they were 'man' enough to work there (providing they didn't cry), the 'stretchers' were basically coffins. It's bleak. I knew that children worked down mines through the Victorian era but that exploitation made me feel furious and the more I looked into it, the more books I read on it, the more mines I visited, the more horrific the reality of it became. Llanfair is one of the better mines to visit too, there's no fancy stuff, you get given a hard hat and a torch and off you go. It feels both adventurous and frightening to head down into the dark on your own.
Many YA dystopian books are written as trilogies or long running series – is Bearmouth the same, or is it a one off?
It's very much a one-off. I didn't want to write a trilogy or a long running series, the idea I had for Bearmouth was only ever going to be a single novel.
You were joint winner of the Emerging Writer Award this year. Silly question, I'm sure, but how did that make you feel?
Absolutely over the moon! I was delighted to win and it's great to be sharing the honour with Hanna, her book sounds beautiful and there's a real lyricism to her writing, check out her blog and dip in! We are in touch on twitter now and have plans to meet up, so thank you Moniack Mhor for bringing us together!
Have you given any thought as to how best use your prize?
I've got a week's retreat booked in for autumn which I'm really looking forward to, just having that all important thinking time is, for me, a hard thing to carve out, so I can't wait for that. I'm also hoping to have a bit of mentoring time too.  It's an incredibly generous prize and I'm so chuffed about it.
What are you working on at the moment?
I'm editing Bearmouth for publication with the brilliant Pushkin Press, which is very exciting, but I'm also researching the next book and brainstorming ideas for TV and film. Lots going on!
Where else can we see some of your work?
I write features for the Ludlow Ledger regularly, the bi-monthly paper in my hometown which you can also read online, but Bearmouth is my debut novel so you'll have to wait until autumn 2019 to read any fiction from me!