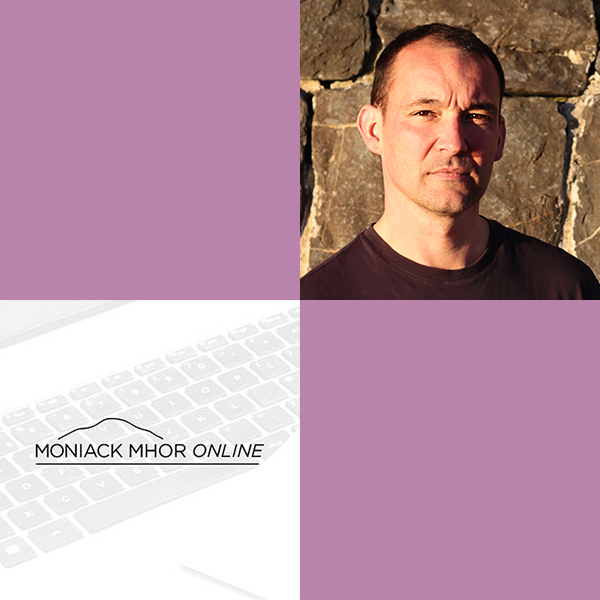 Date/Time
Date(s) - Tue 2nd Aug - Fri 26th Aug, 2022
10:30am - 9:00pm
Moniack in a Month – Write a start-to-finish story with Cynan Jones, guiding you step-by-step online to your own piece of short fiction.
Join the Moniack Mhor experience online and access top-quality writing tuition, develop your craft and share your experiences with a community of writers – all from the comfort of your own sofa, desk or kitchen table. Each course will run over four or five weeks, bringing you a flavour of a residential course. There will be a welcome session, four workshops, one-to-one tutorials, an end of course drop in session and ceilidh to provide a chance to share your work. 
Write a Start-to-Finish Story: short fiction step-by-step  
Inspired to write but not sure where to begin? Not sure how to get your idea on the page? Or perhaps you've lost momentum with a work-in-progress. This course will give you the tools and motivation to tackle a story head on and develop your own piece of short fiction. 
First, you'll learn how to chase down an idea and unlock its potential. Then you'll get to grips with essential narrative elements like structure, character, and setting. You'll also work with techniques that will help you continually assess and improve the words you put on the page so that you can create a truly effective story of your own. 
An introductory welcome session
4 stimulating online workshops 
2 x one-on-one tutorials 
A final drop in session
A final Ceilidh session – sharing of work
Contact and support from a community of writers via Google Classroom
Support from a Moniack Mhor host
Contact and support from a community of writers

 
Timetable
Tuesday  

 

August 2

nd

  

 

10.30 am – 11am

 

Welcome session

 

 

August 2

nd

  

 

11am – 1pm

 

Workshop 1

 

Tuesday  

 

August 9

th

 

 

11am – 1pm

 

Workshop 2

 

Tuesday  

 

August 16

th

 

 

11am – 1pm

 

Workshop 3

 

Tuesday  

 

August 23

rd

 

11am – 1pm

 

Workshop 4

 

Friday

 

August 26

th

 

11 am – 1 pm & 3 pm – 4.30pm

 

Drop-in sessions

 

 

August 26

th

 

7pm – 9pm

 

Ceilidh

 
---
Tutor biography: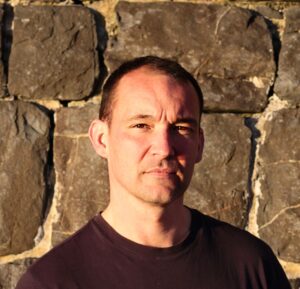 Cynan Jones is an acclaimed fiction writer from the west coast of Wales. His work has appeared in over twenty countries,
and in journals and magazines including  Granta  and  The New Yorker. He has also written a screenplay for the hit crime drama  Hinterland, a collection of tales for children, and a number of stories for BBC Radio. He has been longlisted and shortlisted for numerous international awards, and won, among other prizes, the Wales Book of the Year Fiction Prize, a Jerwood Fiction Uncovered Award, and the BBC National Short Story Award. 
 
During this course, each online workshop will be a steppingstone towards a finished piece of writing:
---
Tuesday 2nd August 10am–11am:    Welcome session
Tuesday 2nd August 11am-1pm: FIND YOUR STORY 
There are endless ideas, and endless stories to be written. But how do you connect with the one that you yourself should write? And when you do, how to you free yourself from the concern your words won't be good enough? Right from the off, we'll look at ways to start stories, get you writing, and turn the tables on the blank page.  
---
Tuesday 9th August 11am-1pm: SEE YOUR STORY – FROM THE OUTSIDE 
Once you start to write, you'll find your story has its own ideas. The words you've put on the page will surprise you, might frustrate you, could liberate the story or bury it in distraction. We'll look beyond the text to make sure the words themselves don't take charge, and at ways to make sure that the story always has the upper hand. 
---
Tuesday 16th August 11am-1pm: SEE YOUR STORY – FROM THE INSIDE 
If you're clear on its theme and intent, you can truly inhabit your story. Your characters and their choices. The events and emotions. Setting and tone. All these elements must work together to make your story its strongest self. We'll ask questions of these things, already on the page, and unlock their potential to cast the spell that will draw your reader in.   
---
Tuesday 23rd August 11am-1pm: LIFT YOUR STORY 
When you understand what your story is about, and what happens to who, where, your task is to transmit those things the strongest way you can. Can sentences be stronger? Does each word earn its place? We'll ask if more can be done to lift the story off the page so that it feels transporting, is that spell cast, is the finished thing.  
---
 Friday 26th August 11am-1pm and 3pm – 4.30pm: DROP IN SESSIONS
A final chance to discuss and review your story before sharing with your fellow writers in the evening. 
7pm – 9pm: CEILIDH
Congratulations on completing your month, and starting your short story/stories! We hope you've enjoyed the time and found some skills to help in your creative life. This closing ceilidh session allows you to celebrate your writing with a glass or cup of whatever you fancy. You will be invited to read a short extract from your own story, sharing with Cynan and your group what you've achieved during the course, as well as listening to the readings of other participants.
---
This course will be preceded by a welcome session, where you get to know your fellow writers and tutor, and will end with an online informal ceilidh – a gathering at which we share some of our writing or our experiences. Throughout the course, you'll have access to handouts and support materials via Google Classroom and by email. You will also have the opportunity to share your work, chat to other participants and be supported throughout by your Moniack Mhor online host.  
Please note: All workshops include a short break. Moniack Mhor staff will be on hand to support you during your course. There are bursaries available if the course costs are a barrier to participation.
For more information please email: online@moniackmhor.org.uk
Bookings