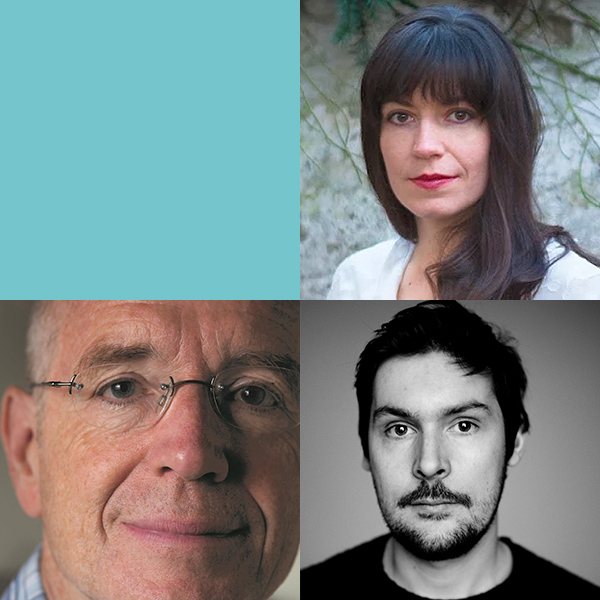 Date/Time
Date(s) - Mon 9th May - Sat 14th May, 2022
All Day
At the heart of the finest memoirs, histories and travel books is a writer's passion. Here's your chance to explore your passions, obsessions or memories and to develop your work in a supportive and inspiring environment. Cal and Rory will offer detailed advice on motivation, starting points, structure, character and dialogue, exploring the transformation of experience — our own and others', real and imagined — into stories and books.
Cal Flyn is a writer from the Highlands of Scotland. Her first book Thicker Than Water (2016), about frontier violence in colonial Australia, was a Times book of the year. Her second book, Islands of Abandonment—about the ecology and psychology of abandoned places—is out now. It has been shortlisted for the Wainwright Prize for writing on global conservation and the British Academy Book Prize. It has also been longlisted for the 2021 Baillie Gifford Prize. Cal was previously writer-in-residence at Gladstone's Library and at the Jan Michalski Foundation, and was made a MacDowell fellow in 2019. 
Rory MacLean is one of Britain's most innovative non-fiction writers. His books – which have been translated into a dozen languages — include UK top tens Stalin's Nose and Under the Dragon as well as Pravda Ha Ha and Berlin: Imagine a City, "the most extraordinary work of history I've ever read" according to the Washington Post which named it a Book of the Year. He has won awards from the Canada Council and the Arts Council of England and was nominated for the International IMPAC Dublin Literary prize. He has worked on movies with Marlene Dietrich and David Bowie as well as humanitarian projects for the UN, EU and ICRC.
Dan Richards is a writer and journalist. His first book, Holloway, co-authored with Robert Macfarlane & artist Stanley Donwood, was a Sunday Times Bestseller (Faber, 2013). He is also author of The Beechwood Airship Interviews (HarperCollins, 2015) and Climbing Days (Faber, 2016). Outpost: A Journey to the Wild Ends of the Earth, published by Canongate in 2019, explored of the appeal and pull of far-flung shelters in mountains, tundra, forests, oceans and deserts; landscapes and which have long inspired adventurers, pilgrims, writers, and artists. Dan has written about travel and culture for various newspapers and magazines including The Guardian, Economist, and Monocle. His next book 'Overnight' is due out in 2023. 
Please note: For this course, we ask for a brief writer's biography of approximately 50 – 100 words including what genre you are working in, your particular interests and any publishing track record. Please include a brief summary (an additional 50 words) about the project you are working on. 
---
If you want to attend a course with a family member, or someone within your extended household please do let us know and we can arrange use of our former twin rooms. These are available at £600 per person.
Bookings