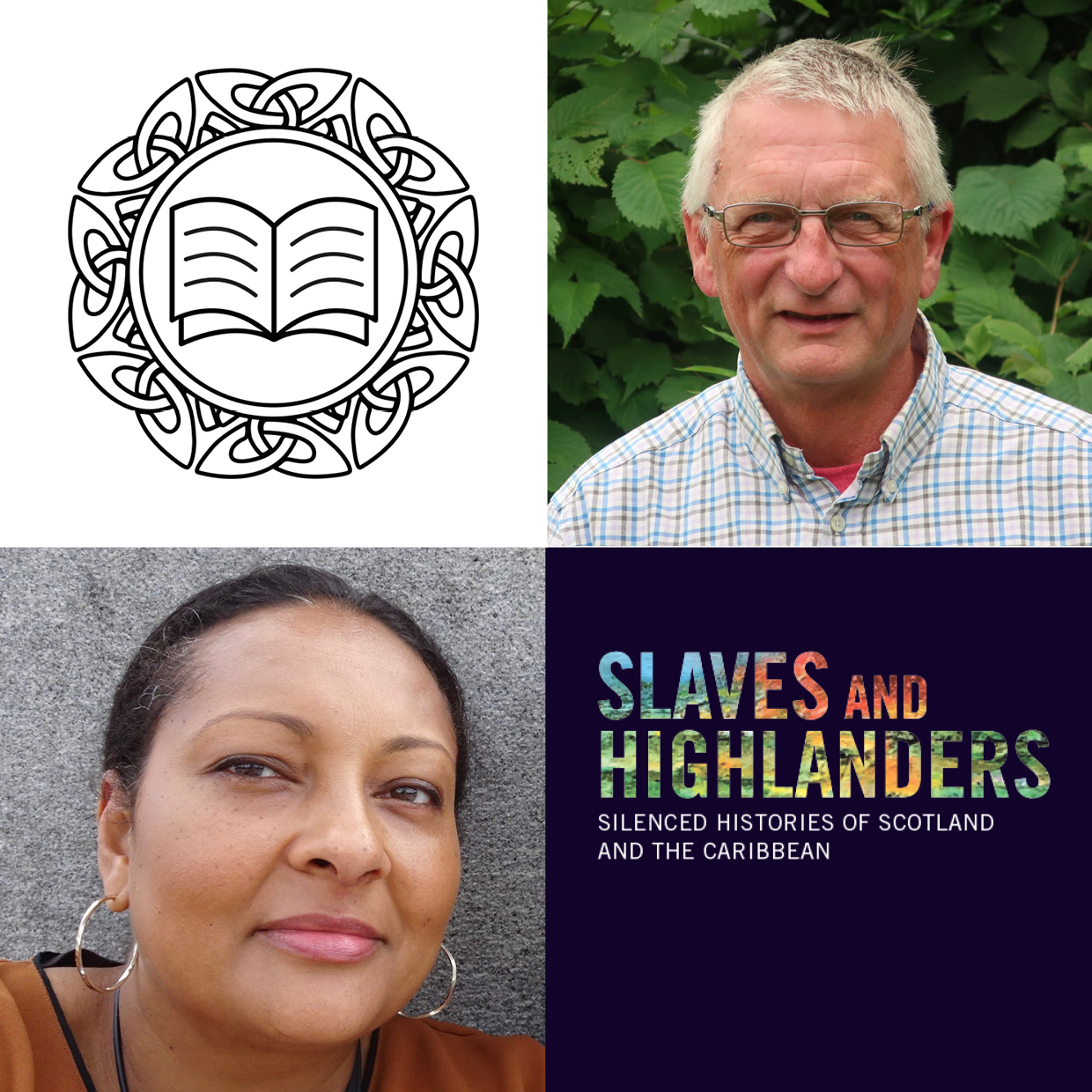 Date/Time
Date(s) - Fri 25th Feb, 2022
6:00pm - 7:00pm
Location
Online, Moniack Mhor Hosting, via Zoom,
Join us online for the fourth and final 'in conversation' event of our Longlist Series, celebrating each of the longlisted titles for the 2021 Highland Book Prize. Historian and independent researcher David Alston will be discussing his book, Slaves and Highlanders, with Dr Juanita Cox. This event will also include a short Q&A session with the author.
Slaves and Highlanders: Silenced Histories of Scotland and the Caribbean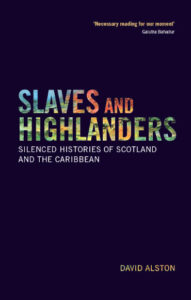 Scots were involved in every stage of the slave trade: from captaining slaving ships to auctioning captured Africans in the colonies and hunting down those who escaped from bondage. This book focuses on the Scottish Highlanders who engaged in or benefitted from these crimes against humanity in the Caribbean Islands and Guyana, some reluctantly but many with enthusiasm and without remorse. Their voices are clearly heard in the archives, while in the same sources their victims' stories are silenced – reduced to numbers and listed as property. David Alston gives voice not only to these Scots but to enslaved Africans and their descendants.
(Edinburgh University Press, 2021)
David Alston is a Historian and Independent Researcher. He is the author of Ross & Cromarty: A Historical Guide (1997) and My Little Town of Cromarty: The History of a Northern Scottish Town (2006). He was a Highland Councillor and from 1991–2003 was curator/manager of Cromarty Courthouse Museum. He has published articles on the Highlands and Slavery including 'Very Rapid and Splendid Fortunes: Highland Scots in Berbice (Guyana) in the early nineteenth century', in Transactions of the Gaelic Society of Inverness, (2007) and wrote a chapter in the T.D. Devine edited collection 'Recovering Scotland's Slavery Past' (EUP, 2015).
---
Dr Juanita Cox gained her PhD in the Department of African Studies and Anthropology, University of Birmingham, in 2013, and is a winner of the prestigious RE Bradbury Memorial Prize.  She is currently the leading authority on the life and work of the Guyanese novelist, Edgar Mittelholzer (1909-1965) and editor of Creole Chips and Other Writing (2018) – a compendium of his uncollected poems, plays, short stories and articles.  Dr Cox has written introductions to some of Mittelholzer's recently republished novels and chapters to collections including Re-Imagining the Guyanas (2019). She co-founded the ground-breaking series Guyana SPEAKS in 2017, an education and networking forum, which has become a key monthly event in the calendar of the London-based Guyanese diaspora. Dr Cox is a Research Fellow at the University of London's Institute of Commonwealth Studies and is working on a three-year AHRC-funded project, 'The Windrush Scandal in its Transnational and Commonwealth Context'.
---
All events are free, with the option to give a donation of £4.00, £8.00, or £12.00 on a 'pay as you can' basis. Booking is required.
All donations go towards supporting the ongoing work of Moniack Mhor. Registered charity no. SC030292
---
This event is brought to you as part of a series celebrating the 2021 Highland Book Prize longlist. Moniack Mhor will be running sessions throughout February with longlisted writers, including workshops, poetry mornings, and in-conversation talks. All will be delivered via Zoom and supported by a member of the Moniack Mhor/Highland Book Prize team. Click here to view the full programme.

Our thanks go to the William Grant Foundation who provide funding to encourage public engagement with the Highland Book Prize.
Bookings
This course is now fully booked. Please contact us on info@moniackmhor.org.uk or 01463 741 675 to be added to the waiting list.