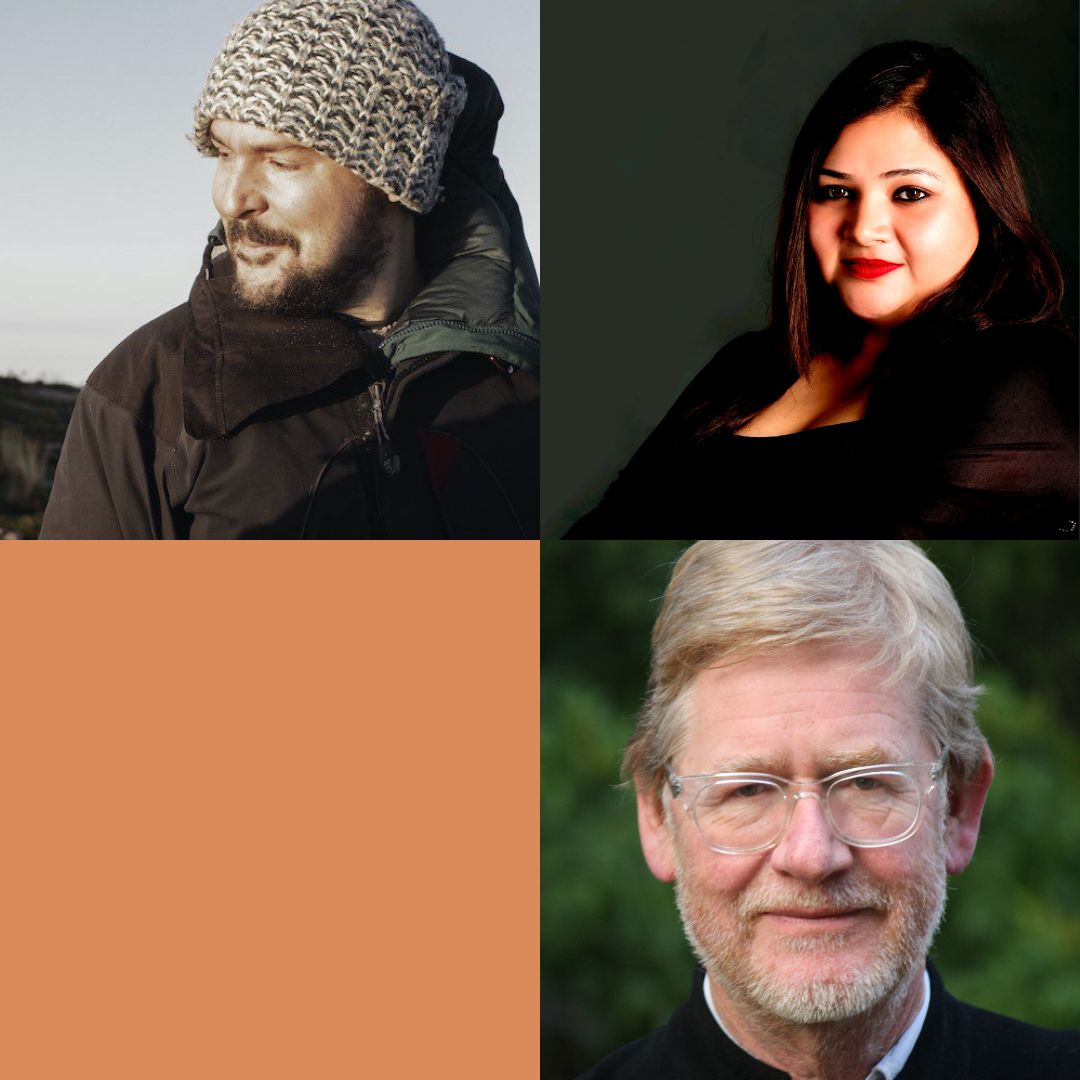 Date/Time
Date(s) - Mon 8th May - Sat 13th May, 2023
All Day
Location
Moniack Mhor, Kiltarlity, Inverness-shire , IV4 7HT
Tell stories that matter in ways that matter
Non-fiction takes many forms — be it rigorous journalism, criminal investigations, lyrical travel essays, scientific writing, memoir, or celebrations of sexuality, art and culture. How can we create work that matters and connects? 
Led by Puja Changoiwala and Dan Richards, this is a course for writers of any level to explore non-fiction in its various forms. The goal is to get you thinking and writing clearly, deploying your knowledge and experiences to tell stories that inform, persuade and entertain, and helping you depict the world in all its wonder and complexity. Workshops will cover the core skills of research, structure, subject, voice, and editing. We'll also discuss the importance of good non-fiction writing in these fast-moving, discordant times.
Can this most eclectic of genres offer us a way to order, parse, elucidate, expound and enjoy our multifaceted world afresh? Join us to find out.
Puja Changoiwala is an award-winning journalist and author of three books — Homebound, Gangster on the Run and The Front Page Murders. A critically acclaimed writer of both fiction and non-fiction, she is drawn to stories that spotlight lives on the bladed fringes of Indian society — from the sewer divers of Mumbai to the water-starved villages of Odisha to those riding the 'Internet Express' trains in Kashmir. 
 
Previously a senior correspondent with Hindustan Times, Puja's work explores and investigates the intersections of gender, crime, social justice, human rights, science and technology in India. Her reportage has been published across the likes of BBC, CNN, The Guardian, The Washington Post, National Geographic, Al Jazeera, Foreign Policy, Scientific American, and VICE, among dozens of other publications across the world. 
 
A fellow with the Global Investigative Journalism Network, Puja is a recipient of the International Centre for Journalists' Covid-19 Reporting Award, the Journalism for an Equitable Asia Merit Award, the American Society of Journalists and Authors' (ASJA) Writing Award, the Red Ink Award for Excellence in Indian Journalism, the Laadli Media Award for Gender Sensitivity, the Iceland Writers Retreat Alumni Award, among others. Visit Puja's website here. 
Dan Richards is a writer and journalist who specialises in travel, memoir, and culture. He is an established event chair and speaker at Edinburgh International Book Festival, Hay-on-Wye, and many others around the UK. Dan has taught at Bristol University, and currently tutors at The National Centre for Writing (in association with UEA), Moniack Mhor, and Arvon Foundation. His first book, Holloway, co-authored with Robert Macfarlane & Stanley Donwood, was a Sunday Times Bestseller (Faber, 2013). The Beechwood Airship Interviews (HarperCollins, 2015) explored the creative processes and workplaces of some of Britain's most celebrated artists, actors & musicians. In Climbing Days (Faber 2016), Dan followed his trailblazing relatives, writers and mountaineers Dorothy Pilley & I.A. Richards, into the Alps. Outpost: A Journey to the Wild Ends of the Earth (Canongate, 2019), examined the appeal and pull of far-flung shelters in mountains, tundra, forests, oceans & deserts; landscapes which have long inspired adventurers, pilgrims, writers & artists.  Overnight — a book exploring the nocturnal operations which sustain, repair and protect the world whilst most of us are asleep, is set to be published by Canongate in 2025. Only After Dark, a BBC Radio 4 series with a very similar focus to Overnight, is set to air in December 2022. 
Dan has written for newspapers and magazines including The Guardian, Economist, Monocle, Telegraph, and Harpers Bazaar. He lives in Edinburgh. 
David Godwin is a literary agent and was elected as an Honorary Fellow of the Royal Society of Literature in 2020. He established DGA with Heather his wife in 1995. They represent a wide range of writers including Simon Armitage, Aminatta Forna, William Dalrymple, Arundhati Roy, and Vikram Seth. Three of his clients have won the Booker Prize , most recently Shehan Karunatilaka for The Seven Moons of Maali Almeida. Previously he was a publisher initially with Routledge, then Heinemann, Secker and Warburg, Granta for a day and finally Cape. He has published one book on golf, Breaking Eighty. 
Fees
The full fee for this course is £650. This includes your accommodation in a single room with shared bathroom, all meals, hot drinks and snacks from Monday afternoon until Saturday morning, and your tuition. For more information about the practicalities of our courses and retreats, please visit our About the Courses page.
A limited number of en-suite rooms are available for a £50 surcharge, and a limited number of Twin Room places are available at a discounted price of £600 per person. When booking a Twin Room place, please tell us in the comments box which gender you are and which gender(s) you are comfortable sharing a room with. This information will remain confidential.
A deposit is required to secure your place, which is non-refundable after a 14-day cooling-off period. The balance payment of £500 is due six weeks before the course begins. If you would like to pay the full amount earlier than this or at the point of booking, please call our booking office on 01463 592 828 or email info@moniackmhor.org.uk.
Please let us know if you have any access requirements, for example a ground floor bedroom and / or access to a wheelchair-accessible shower room. For more information about access to our courses, please visit our Access page.
Bookings
This course is now fully booked. Please contact us on info@moniackmhor.org.uk or 01463 741 675 to be added to the waiting list.