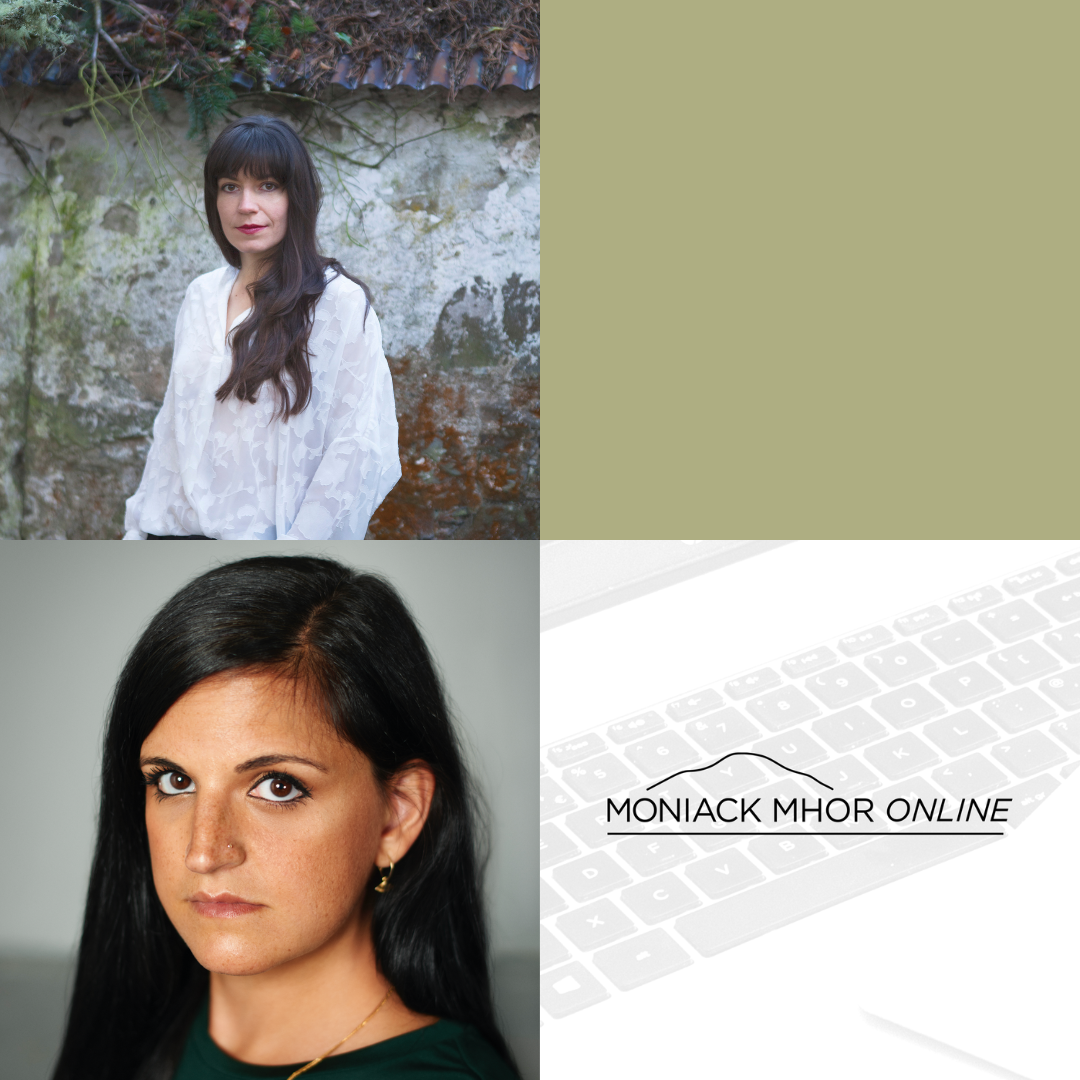 Date/Time
Date(s) - Tue 29th Aug - Thu 21st Sep, 2023
7:00pm - 9:30pm
Location
Online, Moniack Mhor Hosting, via Zoom,
Join award-winning author and journalist Cal Flyn online for a month as she examines the art of narrative nonfiction: applying techniques of fiction to create immersive and transporting works of reportage, history, and biography.
Through a combination of close reading, timed exercises, and one-to-one feedback, we will study the masters of the form while working to build the skills required to conjure up past times, interesting people, and faraway countries on the page.
As part of this course, you will also be invited to attend an online Guest Reader event with award-winning writer and reporter, Samira Shackle.
Moniack in a Month: Narrative Non-Fiction includes:
a short introductory welcome session
four stimulating online workshops
one 30-minute tutorial
a Guest Reader event
A final ceilidh session – sharing of work
Contact and support from your community of writers via Google Classroom (optional)
Support from your Moniack Mhor host
Cal's workshops will focus on the following themes:
Workshop 1 – Reconstruction
The facts we need to know and the questions we need to ask to write about events as if we were there.
Workshop 2 – Documentation
Finding windows into the past in diaries, newspaper articles, and photographs – and how to use them.
Workshop 3 – Human Interest
Employing character studies and effective dialogue in a non-fiction context, plus a discussion of ethics.
Workshop 4 – Non-human narratives
Dissecting more experimental narratives of animal and plant life, and how they maintain our interest.
Guest Reader Event
In an hour-long event that will also be open to the public, writer and reporter Samira Shackle will read from her work and be in conversation with Cal Flyn and our online audience.
Timetable
Week 1        Tuesday                 29 Aug       7.00–9.30pm       Welcome Session and Workshop 1
Week 2        Tuesday                  5 Sep       7.00–9.00pm       Workshop 2
Week 2        Thursday                 7 Sep        8.00–9.00pm      Guest Reader Event
Week 3        Tuesday                12 Sep        7.00–9.00pm      Workshop 3
Week 4        Tuesday                19 Sep        7.00–9.00pm      Workshop 4
Week 4        Thursday               21 Sep       7.00–9.00pm      Ceilidh
Your one-to-one tutorial with Cal will be scheduled when the course starts.
Tutor
Cal Flyn is a writer from the Highlands of Scotland. She is the author of Thicker Than Water (2016), a nonfiction story of racial violence on the Australian frontier, and Islands of Abandonment (2021), a book about the ecology and psychology of abandoned places. The latter won her the title of Sunday Times Young Writer of the Year in 2022 and the John Burroughs Medal for natural history writing; it was also shortlisted for numerous literary prizes including the Baillie Gifford Prize, the Ondaatje Prize, the Wainwright Prize, and the Highland Book Prize. She has also contributed criticism, long-form journalism and essays to Granta, The Times Literary Supplement, FT Weekend, The Wall Street Journal, Guardian Saturday, and other publications. She was made a MacDowell fellow in 2019.
Guest Reader
Samira Shackle is a multi-award-winning freelance writer and reporter based in London. She is a regular contributor to the Guardian Long Read, where she has written reported narratives on subjects as diverse as the Gatwick drone to an alleged hijacking near the Isle of Wight. From 2020-23 she was editor-in-chief of the New Humanist magazine. Her first book, Karachi Vice (2021), was a Radio 4 Book of the Week. Described by the Mail on Sunday as "a brilliant portrait of a complex place", it tells the story of five ordinary citizens of Pakistan's largest city. 
Fees
The full fee for this online course is £325.  A deposit of £100 is required to secure your place, which is non-refundable after a 14-day cooling-off period. The balance payment of £225 is due four weeks before the course begins.
All workshops include a short break. Moniack Mhor staff will be on hand to support you during your course. 
For more information please email online@moniackmhor.org.uk.
On this course, tutors will read a sample of your work ahead of time to get a feel for your work. Details of how and when to submit this will be sent to you in the course notes upon booking.
Bookings