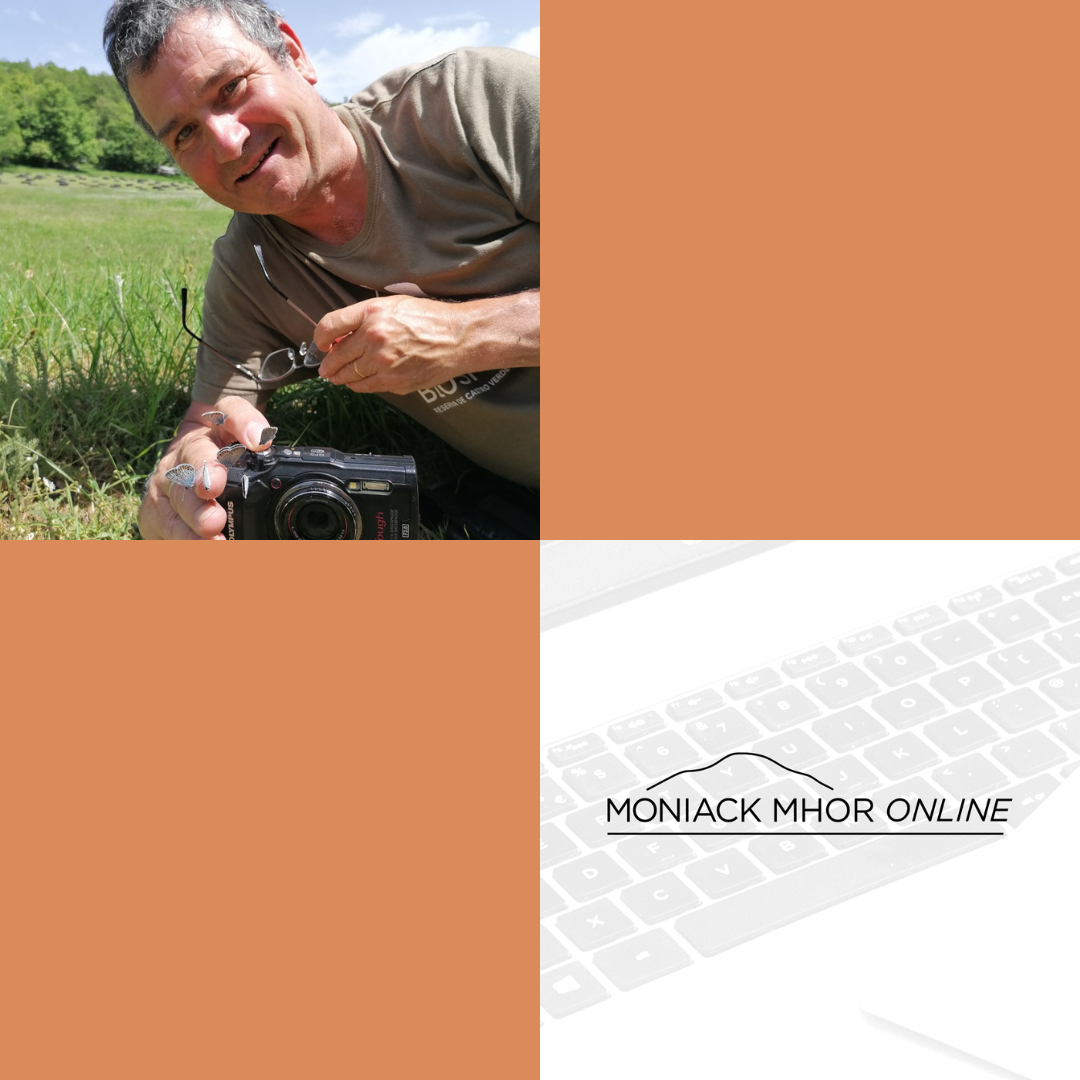 Date/Time
Date(s) - Wed 25th Oct - Fri 1st Dec, 2023
7:00pm - 9:00pm
Location
Online, Moniack Mhor Hosting, via Zoom,
Join the Moniack Mhor experience online and access top-quality writing tuition, develop your craft, and share your experiences with a community of writers – all from the comfort of your own sofa, desk, or kitchen table. 
This course is led by Mark Cocker, one of Britain's most renowned writers on nature. It runs weekly over six weeks and is suitable for all abilities and levels of experience. While Mark's course is designed specifically to help those seeking to write about wildlife and place, it also examines the foundations of all good non-fictional prose. The three interlocking workshops build cumulatively to offer a synthesised understanding of what makes clear and impactful writing. Above all, we'll explore the essential role of acute observation. You'll be encouraged to step outside into the miracle of everyday life that is right on your own doorstep.
Moniack in Six Weeks – Nature Writing includes:
Three key themes, each consisting of 2 x 2-hour workshops a week apart

A 45-minute one-to-one tutorial with Mark

A closing ceilidh to unwind, reflect and, if you like,  share your polished pieces of writing

Support from a Moniack Mhor host
Mark's workshops will focus on the following:
It is essential in all writing for an author to map out quickly for their reader exactly where and what they are writing about. And why. We will explore how to do this successfully.
Observation  
This workshop will explore meticulous observation, how to do it, what to record. It will examine how precision in your recording of sense impressions supplies much of the poetry in your writing. Acute observation is a prerequisite of high-quality original prose.
Modulation
It's important to control the tone and colour content of your writing so that you achieve variety. This workshop examines how to achieve balance in your writing between different tones of voice: eloquence and rhetoric in harmony with plainness and clarity.
Storytelling
Between each two-part workshop, participants will be encouraged to write and submit short original pieces exploring the issues discussed in the first session. The purpose of each second session is to offer feedback that will help to hone your craft.
Timetable
Week 1    Wednesday 25 October     7.00-9.00pm      Mapping Workshop 1
Week 2    Wednesday 1 November   7.00-9.00pm      Mapping Workshop 2
Week 3    Wednesday 8 November   7.00-9.00pm      Observation Workshop 1
Week 4    Wednesday 15 November  7.00-9.00pm     Observation Workshop 2
Week 5    Wednesday 22 November  7.00-9.00pm     Modulation Workshop 1
Week 6    Wednesday 29 November   7.00-9.00pm    Modulation Workshop 2
Week 6    Friday 1 December              7.00-8.30pm    Ceilidh
Tutorials
You will be invited to submit 1,000 to 2,000 words to Mark in advance of your one-to-one tutorial, which will be arranged once the course starts.
Mark Cocker is a multi-award-winning author of creative non-fiction, a naturalist and a writing tutor. He writes or broadcasts on nature in a variety of national media and has been country diarist for The Guardian newspapers for 35 years. His 13 books, covering works of biography, history, literary criticism and memoir, include Loneliness and Time (1992), Birders (2001), and Birds Britannica (2005). His environmental history Our Place (Cape, 2018) was shortlisted for the Thwaites Wainwright and the Richard Jefferies Prizes. The longest and most arduous of his projects, Birds and People (Cape, 2013), was published to international acclaim and was a collaboration with the photographer David Tipling. Between them his last four works have been shortlisted for nine awards. Crow Country won the New Angle Prize in 2009 and A Claxton Diary won the East Anglian Book of the Year Award in 2019.
Fees
The full fee for this online course is £350.  A deposit of £100 is required to secure your place, which is non-refundable after a 14-day cooling-off period. The balance payment of £250 is due four weeks before the course begins.
All workshops include a short break. Moniack Mhor staff will be on hand to support you during your course. 
For more information please email online@moniackmhor.org.uk.
On this course, tutors will read a sample of your work ahead of time to get a feel for your work. Details of how and when to submit this will be sent to you in the course notes upon booking.
Bookings