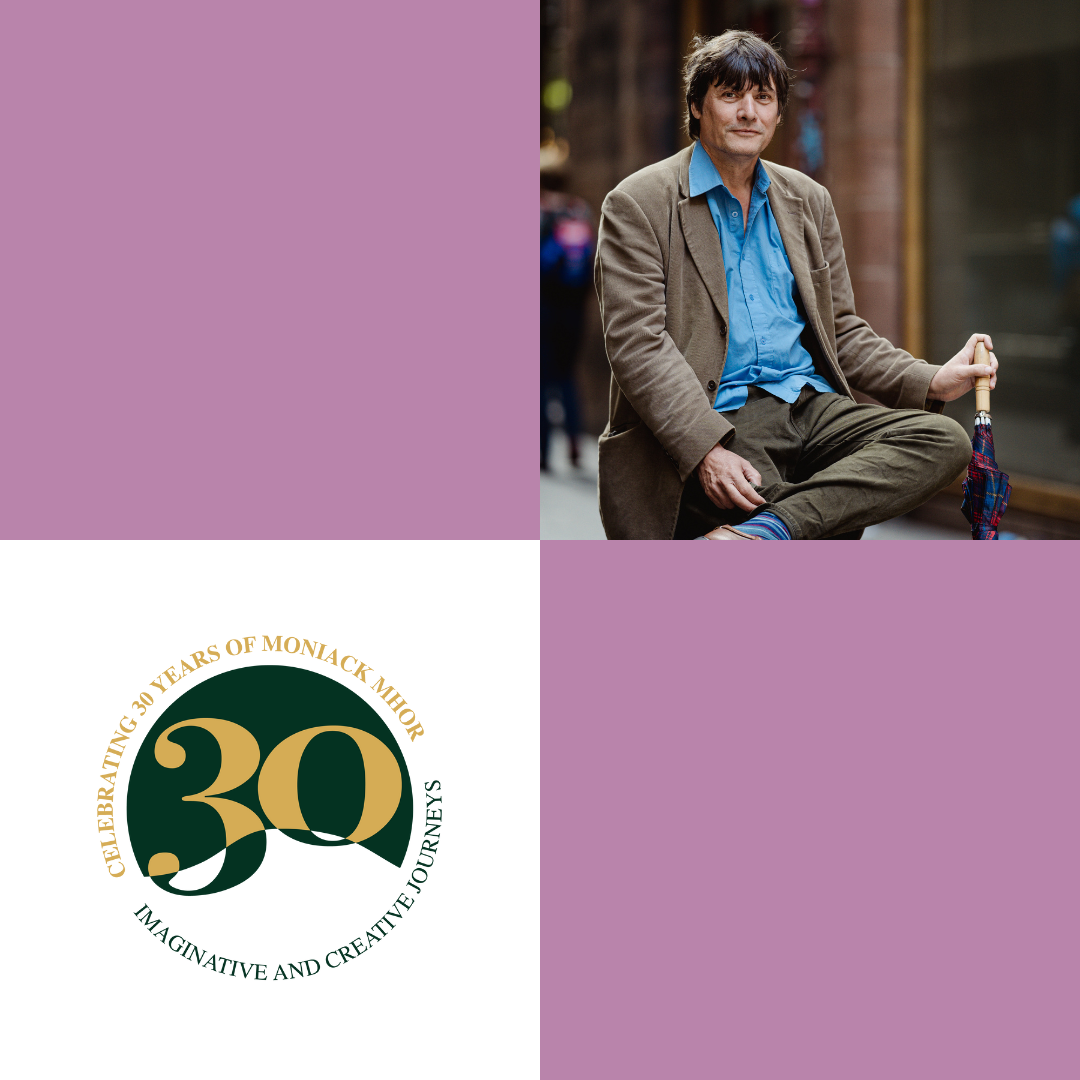 Date/Time
Date(s) - Wed 14th Jun, 2023
8:00pm - 9:00pm
Location
Online, Moniack Mhor Hosting, via Zoom,
We are happy to be able to extend access to our online Moniack in a Month Guest Reader events on a 'pay as you can' basis. Please join our online Memoir course participants and tutor in welcoming writer Graham Morgan to our virtual floor!
In this one-hour session delivered via Zoom, Graham will read from and discuss his works of memoir in conversation with writer Catherine Simpson, tutor of our current online Moniack in a Month Memoir course. There will also be a short time for questions from our audience.
Guest Reader
Graham Morgan is the author of START
(Fledgling Press, 2018)
and Blackbird Singing
(Fledgling Press, 2022). These are
memoirs of love,
grief and family,
the Highlands and Argyll
,
the awfulness of Schizophrenia
(with moments of laughter!).
He has worked for most of his life to increase awareness of mental ill health and the rights of people with a mental illness and for this
was
awarded an MBE. He is happiest when Wendy (his partner) and her children are teasing him about whatever his latest anxiety is; whether that be what next to make for tea, or how early he can go to bed.
When he is not writing or walking the dog,
he
works for the Mental Welfare Commission for Scotland
.
Host
Catherine Simpson's novel Truestory was inspired by raising her autistic daughter Nina. She has also published two memoirs: When I Had a Little Sister, about the death by suicide of her sister, Tricia, and recently, One Body about growing up and growing older in a woman's body. One Body was shortlisted for the Non-Fiction Book of the Year 2022, in the Scottish National Book Awards. In 2021 Catherine wrote and narrated a dramatic monologue on Radio 4, called 'Driving Dad to the Old Folks Home' which was a Radio 4 'Pick of the Week'. The audio version of One Body has been selected for World Book Night 2023.
Fee
We are running this as a 'pay as you can' event. Please see our booking options below. If you've any queries please email online@moniackmhor.org.uk, thanks.
Bookings
This course is now fully booked. Please contact us on info@moniackmhor.org.uk or 01463 741 675 to be added to the waiting list.