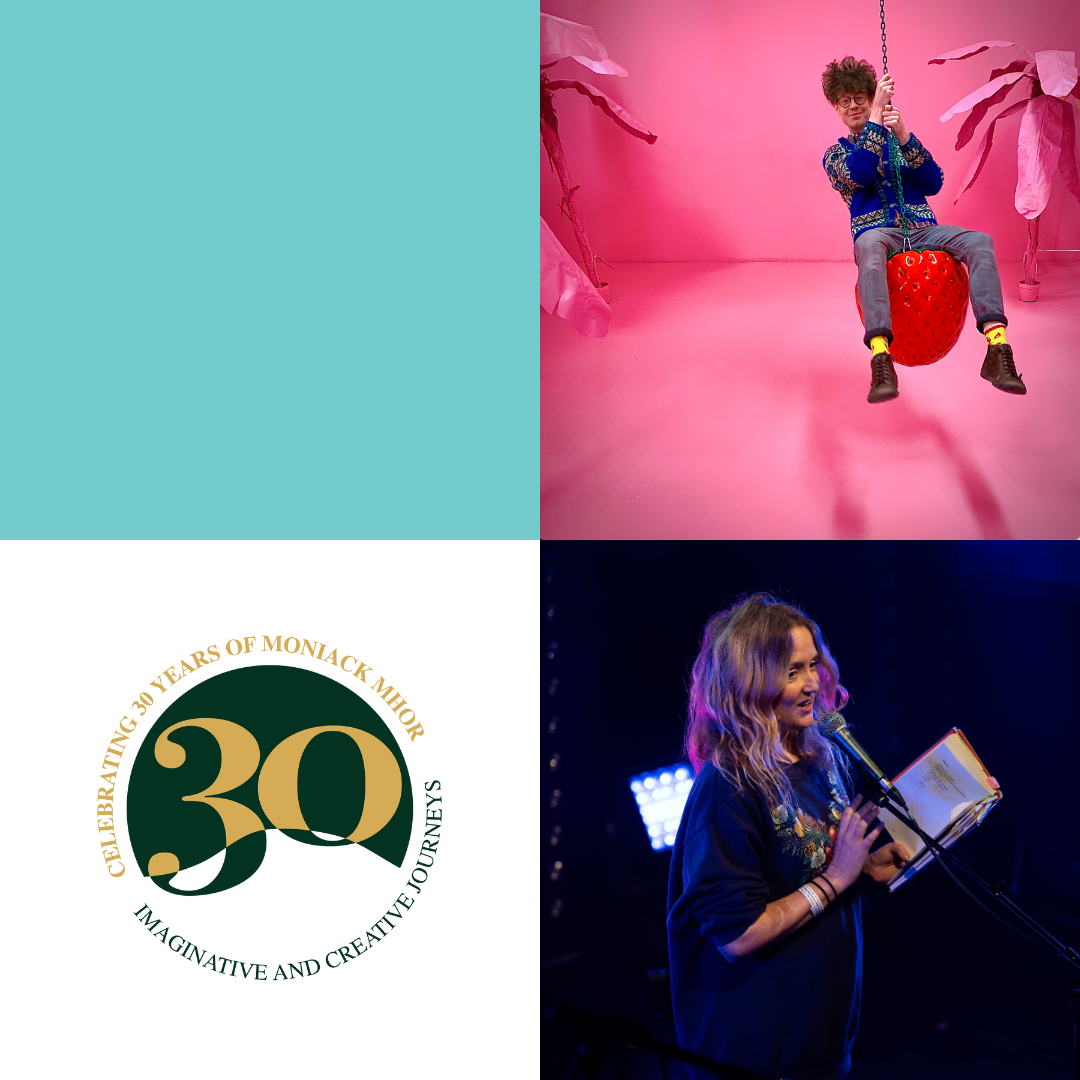 Date/Time
Date(s) - Mon 8th Jan - Wed 31st Jan, 2024
6:30pm - 8:30pm
Scribbles, sentiment and stanzas
Whether you're a complete beginner who's poetry curious, a novice taking off the stabilisers, or a regular writer looking for fresh takes and new prompts — all are welcomed into the luscious mix. We will get soppy, sentimental, gallus and gooey exploring such niche topics as love, life, grief and beasts. The course condensed into the names of six key poets would be: Edwin Morgan, Ocean Vuong, Hollie McNish, Ada Limon, Jackie Kay, Mary Oliver.
As part of this course, you will also be invited to attend an online Guest Reader event with Hollie McNish.
Moniack in a Month: Poetry – Scribbles, sentiment and stanzas includes: 
a short introductory welcome session

 

four stimulating online workshops, preceded by optional drop-in social time

 

one 30-minute tutorial

 

a Guest Reader event

 

a final ceilidh session – sharing of work

 

Contact and support from your community of writers via Google Classroom (optional)

 

Drop-ins before each workshop to help you get to know your group (optional)

 

Support from your Moniack Mhor host
Michael's workshops will focus on the following themes:
Workshop 1 – Getting started and keeping the engine revving
We'll explore prompts, good habits, finding routines, experiencing poetry and how to best keep the pulse of verse strong within our lives.   
Workshop 2 – Atypical love poems
Love is all around us — we'll break free from the shackles of romantic, monogamous love and explore love in all its quirky and curious incarnations. Love for our friends, our bodies, our exes, inanimate objects, and the weird realms beyond. 
Workshop 3 –

Animal Far

m: all creatures great & small
We'll explore poetry of the animal kingdom — from household pets to wild beasts and even creatures most mythical (or are they). Close encounters of the soft and furry, fanged and tusked, winged and warbling.
Workshop 4 –

'Write Hard and Clear About What Hurts'
The poetry of grief and heartbreak — emerging from the crash bleeding, but still breathing, still alive. For the pain bring us balms and tonic, for the mind cometh succour and hope. We'll write back into the light. 
Guest Reader Event
In an hour-long event that will also be open to the public, writer and poet Hollie McNish will read from her work and be in conversation with Michael Pedersen and our online audience.
Timetable
Week 1        Monday                   8 Jan         18:30–21:00      Welcome Session and Workshop 1
Week 2        Monday                 15 Jan        18:30–20:30      Workshop 2
Week 2        Wednesday           17 Jan         20:00–21:00      Guest Reader Event 
Week 3        Monday                 22 Jan        18:30–20:30      Workshop 3
Week 4        Monday                 29 Jan        18:30–20:30      Workshop 4
Week 4        Wednesday           31 Jan       18:30–20:30      Ceilidh
Tutorials
Your one-to-one tutorial with Michael will be scheduled when the course starts.
Tutor
Michael Pedersen is a prize-winning Scottish poet and author. He's published three acclaimed collections of poetry, with the most recent, The Cat Prince & Other Poems, published by Little Brown in July 2023. The title poem was  shortlisted for the 2023 Forward Prizes. His prose debut, Boy Friends, was published by Faber & Faber in 2022 to rave reviews in the UK and North America and was a Sunday Times Critics Choice 2022. Pedersen also won a Robert Louis Stevenson Fellowship and the John Mather's Trust Rising Star of Literature Award. Pedersen's work has attracted praise from the likes of: Stephen Fry, Kae Tempest, Irvine Welsh, Maggie Smith, Sara Pascoe, Jackie Kay and many more. Co-founder of the literary collective Neu! Reekie!, Pedersen is currently Writer in Residence at the University of Edinburgh. www.michaelpedersen.co.uk

Guest Reader
Hollie McNish is a writer based between Glasgow and Cambridge. She won the Ted Hughes Award for New Work in Poetry for her poetic parenting memoir – Nobody Told Me –  of which The Scotsman stated 'The World Needs this Book'. She has published four further collections of poetry – Papers, Cherry Pie, Plum and her most recent poetic memoir Slug…and other things I've been told to hate, a Sunday Times Bestseller. She loves writing and her new book, Lobster, is out in March 2024. www.holliemcnish.com 
Fees
The full fee for this online course is £360.  A deposit of £100 is required to secure your place, which is non-refundable after a 14-day cooling-off period. The balance payment of £260 is due six weeks before the course begins.
Bursaries are available, and you also have the option to pay in instalments, please email online@moniackmhor.org.uk to enquire.
All activity takes place on Zoom, and workshops include a short break. Moniack Mhor staff will be on hand to support you during your course. 
For more information please email online@moniackmhor.org.uk.
Bookings