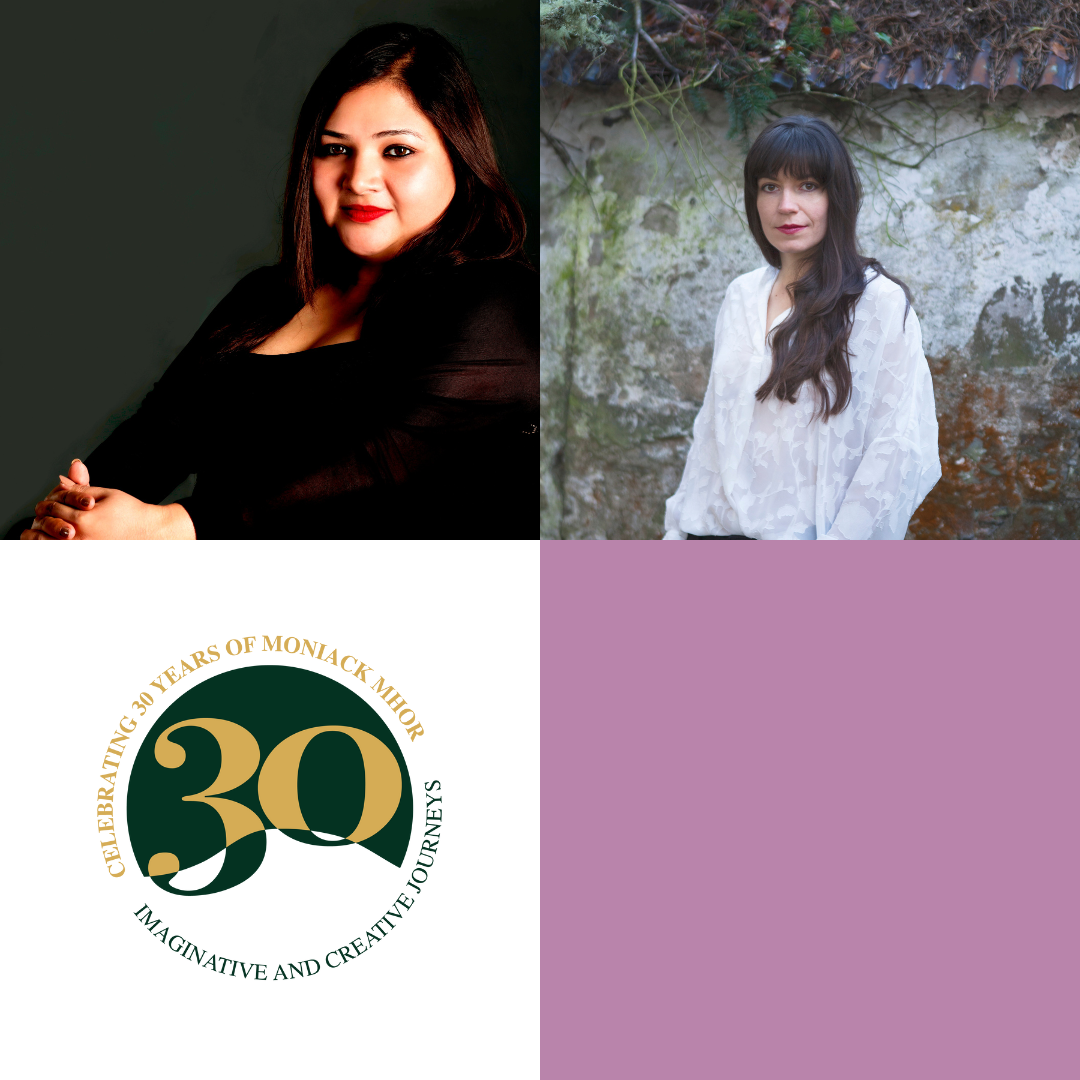 Date/Time
Date(s) - Mon 8th Apr - Thu 2nd May, 2024
11:00am - 1:00pm
From Inkling to Impact: conceive, craft, and publish your true stories with 

multi-award-winning

journalist and author, Puja

Changoiwala

 
"There is nothing to writing," wrote Hemingway, "All you do is sit at a typewriter and bleed." 
 
How much though? I've always wondered – and how will I know if I've bled enough and right? Also, what blood group do publishers prefer? 
 
All writing, including non-fiction, is difficult because of the mystique that surrounds it. Writers say that writing is an art, and most courses point you to their texts, demanding that you "read like a writer" to write well. But is that all there is to learning writing? Of course not. 
 
To build great literature, the art of writing needs to be demystified and in this course,  award-winning journalist and author Puja Changoiwala does just that. 
 
She breaks down the mysterious art of telling true stories into twelve steps, an actionable science that leads you from ideation to publication — helping you tell stories that matter in ways that matter. 
 
An acclaimed writer and journalist, Puja has penned non-fiction books, investigative journalism, think pieces, and personal essays for some of the most reputed publications across the world. In this course, she covers non-fiction writing across a range of these formats, teaching you everything she's learnt over the course of her rich career.
As part of this course, you will also be invited to attend an online Guest Reader event with Cal Flyn (date to be confirmed).
Who is this course for?
Beginners and Intermediate.
From finding ideas to finding publishers, this course offers comprehensive insights into the art of telling true stories, focusing on the fundamentals of non-fiction writing as well as how to push its boundaries. 
It will have essential tools for anyone looking for non-fiction ideas. It is especially useful for those who have started writing or developing their ideas, but need guidance to progress, whether it's with their research, structure, voice, style, editing, or publication process. 
Moniack in a Month – Non-Fiction: The Twelve-step Roadmap includes:
a short introductory welcome session
four stimulating online workshops
one 30-minute tutorial
a Guest Reader event
A final ceilidh session – sharing of work
Contact and support from your community of writers via Google Classroom (optional)
Support from your Moniack Mhor host
Puja's  workshops will focus on the following themes:
Workshop 1 – From Inklings to Ideas
Where does one find non-fiction ideas? How do you know if your idea is worthy of a book/story? Where do you start your research? How do you identify credible sources? How do you humanise data, documents and places? This workshop will answer all these questions, helping you shape your inklings into ideas.  
Workshop 2 – Building the Foundation
This workshop will cover the art of the interview in detail, right from choosing the place of the interaction to seeking help from translators and fixers to ethical considerations. It will also teach you how to structure your book/story, and how to find your voice, develop your style, and make your writing as unique as your fingerprint! 
Workshop 3 – The Road to Publication
This workshop will cover facets like developing a writing process, editing and revision, in addition to advice on writing query letters, blurbs, and synopses that sell. You'll also learn about how to find agents and publishers, and how to work with them.
Workshop 4 – The Postscript
This workshop will cover book marketing, promotions, and how to build your profile and audience by writing for prominent publications and applying for awards and fellowships, among other ways. You shall also have an 'Ask me Anything' session with the tutor towards the end of the workshop. 
Guest Reader event
In an hour-long event that will also be open to the public, writer Cal Flyn will read from her work and be in conversation with Puja Changoiwala. The event date will be confirmed in early 2024.
Timetable
Week 1        Monday                  8 Apr         11:00–13:30       Welcome Session and Workshop 1
Week 2        Monday                15 Apr        11:00–13:00        Workshop 2
Week 3        Monday                22 Apr         11:00–13:00        Workshop 3
Week 4        Monday                29 Apr         11:00–13:00        Workshop 4
Week 4        Thursday              2 May         11:00–13:00        Ceilidh
Guest reader event – date will be confirmed in early 2024, but will likely take place in weeks 2 or 3.
Tutorials
Your one-to-one tutorial with Puja will be scheduled when the course starts.
You are invited to send in your submission of up to 2,000 words in advance of the course if you wish. This could be a sample of your writing, or equally a book or story idea or outline, which your tutor will review for your tutorial, offering feedback and suggestions. You may also use the 30-minute tutorial to ask questions, share your doubts and fears, and get the specific advice you need to progress with your ideas and manuscripts. 
Tutor
Puja Changoiwala is an award-winning journalist and author of three books — Homebound, Gangster on the Run and The Front Page Murders. A critically acclaimed writer of both fiction and non-fiction, she has won over a dozen Indian and international awards for her work.  
Puja is drawn to stories that spotlight lives on the bladed fringes of society — from gangsters trying to outrun their pasts to the caste-based sewer divers of Mumbai to those riding the 'Internet Express' trains in Kashmir. Her reportage has been published across the likes of BBC, CNN, The Guardian, The Washington Post, National Geographic, and Foreign Policy, among dozens of other publications across the world. Her books, meanwhile, have been published by HarperCollins and Hachette India. 
A former fellow of the Global Investigative Journalism Network, Puja is a recipient of the British Council's Study UK Alumni Award, the International Centre for Journalists' Covid-19 Reporting Award, the Journalism for an Equitable Asia Merit Award, the American Society of Journalists and Authors' (ASJA) Writing Award, the Laadli Media Award for Gender Sensitivity, the Iceland Writers Award, among many others.  www.pujachangoiwala.com
Guest Reader
Cal Flyn is a writer from the Highlands of Scotland. She is the author of Thicker Than Water (2016), a non-fiction story of racial violence on the Australian frontier, and Islands of Abandonment (2021), a book about the ecology and psychology of abandoned places. The latter won her the title of Sunday Times Young Writer of the Year in 2022 and the John Burroughs Medal for natural history writing; it was also shortlisted for numerous literary prizes including the Baillie Gifford Prize, the Ondaatje Prize, the Wainwright Prize, and the Highland Book Prize. She has also contributed criticism, long-form journalism and essays to Granta, The Times Literary Supplement, FT Weekend, The Wall Street Journal, Guardian Saturday, and other publications. She was made a MacDowell fellow in 2019. www.calflyn.com
Fees
The full fee for this online course is £360.  A deposit of £100 is required to secure your place, which is non-refundable after a 14-day cooling-off period. The balance payment of £260 is due six weeks before the course begins.
Bursaries are available, and you also have the option to pay in instalments, please email online@moniackmhor.org.uk to enquire.
All activity takes place on Zoom, and workshops include a short break. Moniack Mhor staff will be on hand to support you during your course. 
For more information please email online@moniackmhor.org.uk.
On this course, tutors will read a sample of your work ahead of time to get a feel for your work. Details of how and when to submit this will be sent to you in the course notes upon booking.
Bookings