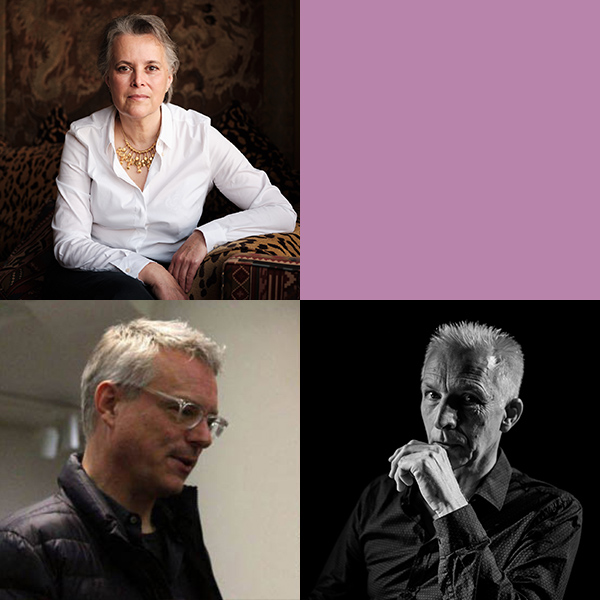 Date/Time
Date(s) - Mon 5th Sep - Sat 10th Sep, 2022
All Day
Write a Life that Matters
From bestsellers by doctors and lawyers to Norwegian experiments in autofiction, the genre of life writing is bigger and broader than ever. This course will look at the many and diverse ways you can write about your life or other peoples'. For example, how truthful can/should you be in presenting yourself in your writing? Should you treat yourself or others as a fictional construct? To what extent can you yourself enter into the telling of another person's life? These questions are formal as well as ethical and wide open to interpretation. Drawing on a comprehensive reading list, and putting these ideas into practice in a series of writing exercises, we will spend the week discussing and deciding on the most suitable way for you to write a life that matters.
Richard Skinner has published three novels with Faber & Faber, including  The Red Dancer, a fictional biography of Mata Hari (reissued by Faber in October 2017), and  The Velvet Gentleman, a fictional biography of Erik Satie (shortlisted for the Prix Livres & Musiques). He has also written a biography entitled  The Busby Babes. Richard is Director of the Fiction Programme at Faber Academy and teaches a week-long 'Writing Lives' course there. 
Vesna Goldsworthy was born in Belgrade but has lived in London since 1986. She writes in English, her third language. Two of her internationally bestselling books, a memoir,  Chernobyl Strawberries, and a novel,  Gorsky,  were serialised for the BBC. Her award-winning poetry collection, The  Angel of Salonika, was the Times Poetry Book of the Year. Her recent novel, Iron Curtain, is one of the Times' Best Books of 2022. A former BBC World Service journalist, she is currently professor in creative writing at UEA and the University of Exeter. She became Fellow of the Royal Society of Literature in 2021. 
Rupert Thomson is the author of thirteen critically acclaimed novels, including The Insult, which was shortlisted for the Guardian Fiction Prize, and chosen by David Bowie as one of his 100 Must-Read Books of All Time, Death of a Murderer, which was shortlisted for the Costa Prize, and The Book of Revelation, which was made into a feature film by Australian writer/director, Ana Kokkinos. In 2010, he published a memoir, This Party's Got to Stop, which won the Writers' Guild Non-Fiction Book of the Year. His most recent novel, Barcelona Dreaming, was shortlisted for the Edward Stanford 'Fiction with a Sense of Place' Award. He has contributed to the Financial Times, the Guardian, the Observer, Granta, and the London Review of Books, and is a Fellow of the Royal Society of Literature. He lives in London.
The full fee for this course is £650. This includes your accommodation in a single room with shared bathroom, all meals, hot drinks and snacks from Monday afternoon until Saturday morning, and your tuition. A limited number of en-suite rooms are available for a £50 surcharge. For more information about the practicalities of our courses and retreats, please visit our About the Courses page.
Please let us know if you have any access requirements, for example a ground floor bedroom and / or access to a wheelchair-accessible shower room. For more information about access to our courses, please visit our Access page.
Bookings
This course is now fully booked. Please contact us on info@moniackmhor.org.uk or 01463 741 675 to be added to the waiting list.