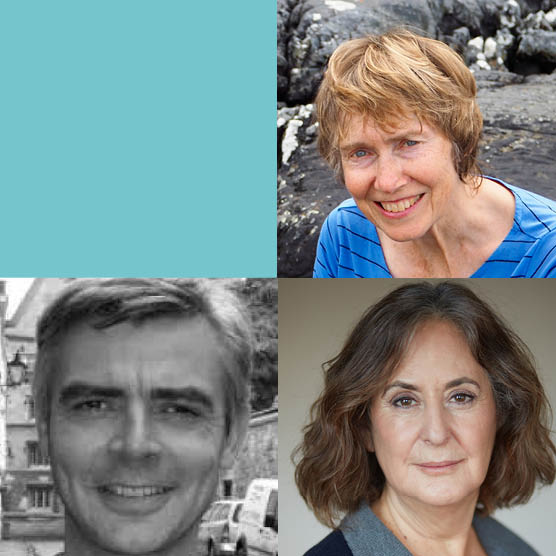 Date/Time
Date(s) - Mon 4th Jun - Sat 9th Jun, 2018
5:00pm - 10:00am
Location
Moniack Mhor, Kiltarlity, Inverness-shire , IV4 7HT
Write Your Life
How to write your own story? How best to tell it? What to include, what to leave out? These and other vital questions will be covered in the memoir course. In joint and individual sessions the tutors will offer guidance on the many and varied approaches to life writing, highlighting the importance of place, character, perspective, structure, and the self-reflective voice. Some attention will also be paid to the importance of focusing on relationships rather than character in isolation, and how to locate the drama in your story. The role of memory and imagination will also be explored, together with the blurred lines between memoir and fiction, and the ways in which narrative can be shaped and sustained.
Jennie Erdal worked for twenty years as an editor and translator, and for much of this time she was also the ghostwriter of a London publisher. This experience was the focus of her memoir Ghosting: A Double Life, which became a Radio 4 Book of the Week and was shortlisted for a number of awards. Her most recent novel, The Missing Shade of Blue, tackles themes of loss, love and the illusory nature of happiness. She is currently writing a series of meditations on mortality, and finishing a novel about a friendship during the period of the Cold War.
Robert Twigger, the author of the memoir Angry White Pyjamas and Red Nile, was born in 1964 and educated at Oxford, where he won the Newdigate Poetry Prize. In 1991 he went to Japan, studied traditional martial arts, and completed the course for the Tokyo riot police, which formed the subject of his first book. He is the author of the acclaimed novel Dr Ragab's Universal Language and is the winner of the Somerset Maugham Award and the William Hill sports book of the year award. His most recent book is Micromastery, published by Penguin in 2017.
www.roberttwigger.com
Gillian Slovo has published 13 novels including her Orange Prize shortlisted Ice Road and Red Dust, which won the Temoin du Monde prize and was made into a film starring Hilary Swank and Chiwetel Ejiofor. She has also produced three verbatim plays, the last of which, Another World – Losing our Children to Islamic State, played in the National Theatre in 2016. Her family memoir Every Secret Thing was a worldwide bestseller.
Please read our
Terms & Conditions
before booking.
Bursaries
are always available, and you also have the option to pay in installments, see
How to Book.
Bookings