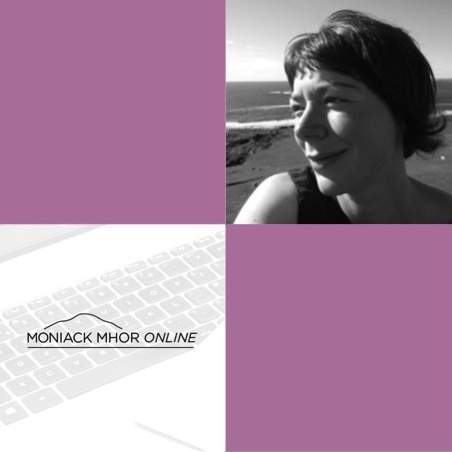 Date/Time
Date(s) - Mon 13th Jul - Tue 11th Aug, 2020
11:00am - 1:00pm
ECOPOETICS: Poetry for a better world
Have recent world events caused you to consider our relationship with the planet, the climate and one another? Can we – should we – use poetry to speak to, from or for Nature? What languages does the wild world speak, and can poetry effect positive change? This four-week course will offer you the chance to use poetic forms to articulate what some are describing as a hinge in the history of time.
4 stimulating online workshops
a one-to-one tutorial
contact and support from a community of writers
Tutor Biography:
Jen Hadfield is a poet published by Picador. Her second poetry collection, Nigh-No-Place, (Bloodaxe), won the 2008 T.S. Eliot Prize. At the moment she is working on a fourth collection, provisionally titled The Stone Age, exploring neurodiversity, and a collection of lyrical essays about Shetland, where she lives. Jen is a Creative Writing Teaching Fellow at Glasgow University and was the Charles Causley resident in Autumn 2018.
Monday            July 13           11am – 1pm: Welcome session
Tuesday           July 14           11am – 1pm: Workshop 1: MANIFESTO
Tuesday           July 21           11am – 1pm: Workshop 2: NOT PUFFINS AND POLAR BEARS
Tuesday           July 28           11am – 1pm: Workshop 3: INTUITIVE FORM & SLOW POETRY
Tuesday           August 4         11am – 1pm: Workshop 4: INFESTATION
Tuesday           August 11       11am – 1pm: Ceilidh to share your work
For full course details please contact info@moniackmhor.org.uk.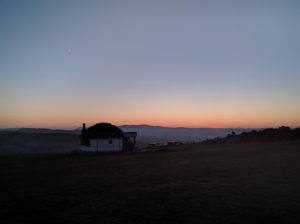 Please note: Whilst our centre is closed to writers, we continue to look at ways of providing support, especially to those who experience extra barriers to our activity or enhanced levels of isolation during lockdown and the easing phases. We are constantly reviewing options to ensure the ongoing health and sustainability of our organisation.
If you feel you are able to offer a small donation over and above your course fee, you can support us here – any amount is greatly appreciated.
Bookings
This course is now fully booked. Please contact us on info@moniackmhor.org.uk or 01463 741 675 to be added to the waiting list.