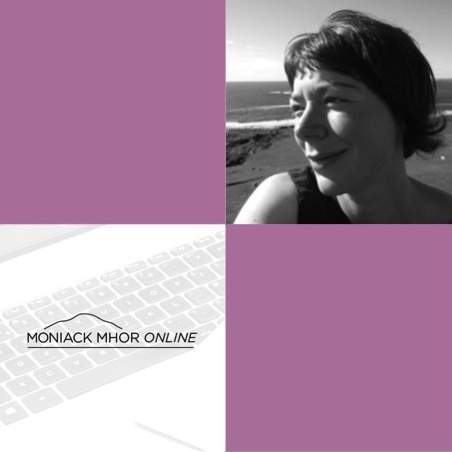 Date/Time
Date(s) - Tue 8th Nov - Thu 22nd Dec, 2022
6:00pm - 8:00pm
Join poet Jen Hadfield online this autumn for the first of three seasons of poetry.  These present poetry as a vital and accessible art-form relevant to the world and times we live in now, with particular focus on voice, experimentation and ecopoetics. The sessions are suitable for writers of all levels of confidence/experience and will be supportive, open-minded and informal. 
 Jen will lead your course with a small group of 12 writers, focusing on a new theme each season. Online group sessions will include tutored workshops, close-reading and writing exercises, discussion and feedback sessions, online writing spaces and a group forum where you can share work with your peers between sessions.  
Your group will meet roughly fortnightly on Zoom, with technical support provided by your Moniack Mhor host. You are welcome to book for all three seasons in advance, or season by season. We will do our best to offer priority booking to continuing participants in seasons two and three. 
Each writer will also receive a one-to-one tutorial with Jen each season where you can submit up to  2 poems | 3 pages in advance and then discuss them with Jen in your 40-minute tutorial. 
Course outline
Season 1 – Identity in poetry
In this season your focus will be on ideas around belonging, voice, writing politically about shared concerns, laureateship, fictionality and confessional poetry.
Form focus: 'Infestation'
Season 2 – Intention and intuition
In Season 2 we will explore collage, erasure, automatic processes, translation, versioning, collaborations. Where does poetry come from? Do we try to write poetry, or let poetry come to us? What about cliché? How can we make new language from old?
Form focus: Artist Book
Season 3 – Ecopoetics
In our final season, we'll be asking 'Where am I?' We'll discuss poetry to anchor us in the Here and Now, strategies for creative processing of existential concerns, and explore poems of praise and grief.
Form focus: Organic, intuitive forms
Each season includes:
A one-to-one tutorial with Jen Hadfield to discuss your own work
Two inspiration sessions
One form-focus workshop
Three 40-minute writing rooms per season
One group sharing session to hone your critical skills and develop your confidence in giving feedback
An end-of-season ceilidh to share your work with your group
Season 1 dates
Tues 8 Nov – Welcome – INSPIRATION SESSION #1

 

Tues 15 Nov – Writing Room

 

Tues 22 Nov – FORM FOCUS

 

Tues 29 Nov – Writing Room

 

Tues 6 Dec – INSPIRATION SESSION #2

 

Tues 13

th

Dec – Writing Room

 

Tues 20 Dec GROUP FEEDBACK SESSION

 

Thurs 22 Dec – SOLSTICE (nearly) CEILIDH

 
Season 2 dates
These will be confirmed but will most likely run throughout January to March.
Season 3 dates
These will be confirmed but will most likely run from mid April through June.
The fee per season is £300.
Tutor biography
Jen Hadfield lives in Shetland. Her first collection, Almanacs, won an Eric Gregory Award in 2003. Her second collection, Nigh-No-Place, won the T.S. Eliot Prize and was shortlisted for the Forward Prize for Best Collection. She won the Edwin Morgan Poetry Competition in 2012. Her fourth collection The Stone Age, published by Picador in 2021, explores neurodiversity and recently won the prestigious Highland Book Prize 2021. She is also working on a collection of essays about Shetland, where she is building a house, very slowly.
Bookings