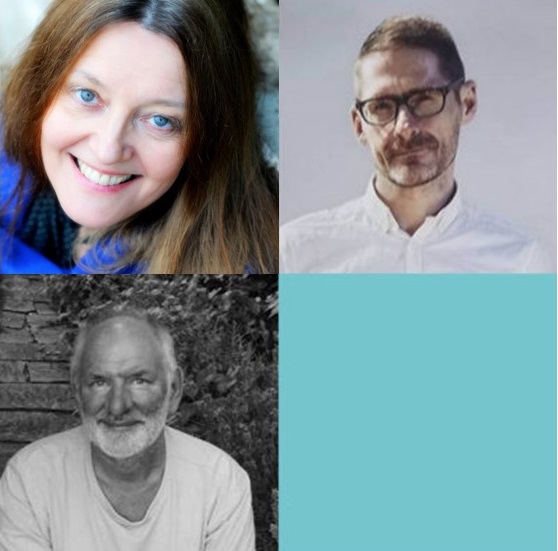 Date/Time
Date(s) - Mon 9th Jul - Sat 14th Jul, 2018
5:00pm - 10:00am
Location
Moniack Mhor, Kiltarlity, Inverness-shire , IV4 7HT
Poetry with Purpose
Due to circumstances beyond our control, Liz Lochhead is unable to tutor on this retreat. Tom Pow has kindly stepped in as a replacement, and Gerda Stevenson will be the guest writer.
Gaelic 'waulking songs', rowing-songs, sea-shanties, market-cries, marching-chants for military recruits in training, work-songs of all kinds raised their voices and used rhythm and rhyme to sing out loud. What is the equivalent in the here and now? This course will encourage you to experiment with the role of poetry in your own life. If we treat poetry as a practical artform, could we write haikus instead of text messages, create rhymes to ease repetitive tasks, write poems as songs, raps and entertainments, poems as dialogues, poems as dramatic monologues with an 'I' voice – but not always trapped inside our own subjective points-of-view? Inspired by the unpretentious role of folk poetry throughout history, this course will aim to cement the poem's place as the useful, enjoyable, central part of life it always has been.
Kevin MacNeil is an award-winning writer originally from the Outer Hebrides, and a lecturer in creative writing at the University of Stirling. He is a novelist, screenwriter, lyricist, playwright, poet, cyclist and writing mentor. His novel, The Brilliant & Forever, was described by The Guardian 'a joy to read such an engaging, luminous novel'.
Tom Pow has written across a range of genres, including fiction, non-fiction, drama, and works for children. But he is primarily a poet. His work explores the domestic, but it also travels to other places and periods. Dear Alice, Narratives of Madness concerns the legacy of a nineteenth century lunatic asylum, whilst A Wild Adventure is a speculative poetic biography of Thomas Watling, a Dumfries forger transported to Botany Bay. The Becoming: New and Selected Poems was published in 2009 and Recolectores de Nueces, a bi-lingual selection of poems, translated by Jorge Fondebrider, was published in Mexico in 2016. He can be heard at The Poetry Archive.
Gerda Stevenson, writer/actor/director/singer/songwriter, works in theatre, television, radio, film, and opera, throughout Britain and abroad. Her poetry, drama and prose have been widely published, staged and broadcast. Literary festival readings include Czech Republic, Slovakia, Poland, Trinidad, Italy, UK and Ireland; nominated as Scots Singer of the Year for the MG Alba Trad Music Awards, following the release of an album of her own songs, NIGHT TOUCHES DAY, 2014; nominated three times for the Critics Awards for Theatre, Scotland; winner of a BAFTA Best Film Actress award for her role in Margaret Tait's feature film, BLUE BLACK PERMANENT; commissioned in 2017 by University of Edinburgh to write an opera libretto, with composer Dee Isaacs, based on Coleridge's poem THE RIME OF THE ANCIENT MARINER. Her poetry collection IF THIS WERE REAL (Smokestack Books, 2013), was published in Italian, SE QUESTO FOSSE VERO, by Edizioni Ensemble, Rome, 2017. Her second poetry collection, QUINES: Poems in tribute to women of Scotland, was published by Luath Press, March, 2018. In June a2018, INSIDE & OUT – the art of Christian Small was published by Lyne Press, with an introduction and poems by Gerda, described by the National newspaper as "One of the most beautiful books ever published in Scotland." www.gerdastevenson.co.uk
Please read our
Terms & Conditions
before booking.
Bursaries
are always available, and you also have the option to pay in installments, see
How to Book.
Bookings
This course is now fully booked. Please contact us on info@moniackmhor.org.uk or 01463 741 675 to be added to the waiting list.