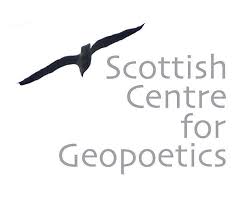 Date/Time
Date(s) - Sat 26th May, 2018
10:00am - 10:00pm
Location
Abriachan Forest Trust, Abriachan, , IV3 8LB
This year's Highland Stravaig will take place in Abriachan in collaboration with Moniack Mhor, Scotland's Creative Writing Centre and the Abriachan Forest Trust (AFT). Abriachan is a rural community set high in the hills above the western shores of Loch Ness, half way between Inverness and Drumnadrochit. We will explore Abriachan both as a rich cultural and literary landscape as part of the diverse Loch Ness bio-region, reflecting on different creative, poetic and aesthetic ways of being in this landscape.
A live theme at last year's 'Expressing the Earth' conference on Seil Island in Argyll was the contribution of geopoetics to modern land consciousness. There is a social and poetic link here: 2018 sees the 20th anniversary of Abriachan Forest Trust's community land buy-out in 1998 – following the Isle of Eigg in 1997. This year's Stravaig is, in part, a celebration of this milestone in Abriachan's history. Local writer Katharine Stewart (1914 – 2013), a former member of the Scottish Centre for Geopoetics, played an important role in this story. Stewart's writing – including A Croft in the Hills (1979) and Abriachan: The Story of an Upland Community (2000) – is celebrated this year by Moniack Mhor with a bursary for aspiring nature writers and writers of historical fiction. There will also be  Jessie Kesson guided walk.
Ticket price includes lunch and evening meal.
Scottish Centre for Geopoetics 
Full details about the day can be downloaded HERE.
If you need more information, you can email Mairi McFadyen at geopoeticshighland@gmail.com 
Please read our
Terms & Conditions
before booking.
Bursaries
are always available, and you also have the option to pay in installments, see
How to Book.
Bookings
This course is now fully booked. Please contact us on info@moniackmhor.org.uk or 01463 741 675 to be added to the waiting list.