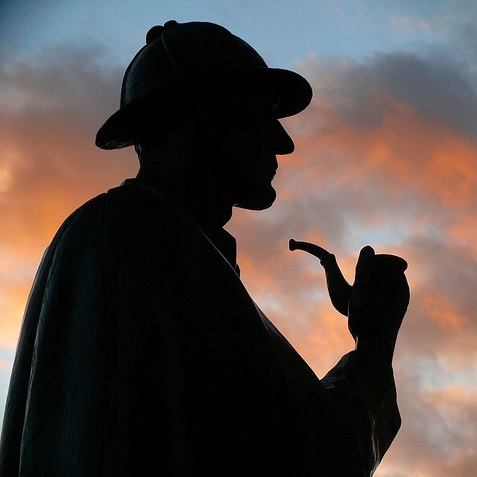 Date/Time
Date(s) - Thu 24th Sep, 2015
7:00pm - 10:00pm
Location
Glen Mhor Hotel, Inverness, Inverness-Shire, IV2 4SG
Our Communications Co-ordinator, Ruth, will be hosting this event which combines storytelling, design and technology.
Sherlock Holmes & the Internet of Things is an ongoing prototype developed and run by the Columbia University Digital Storytelling Lab and Learn Do Share @Columbia that explores new forms and functions of storytelling. Designed to be an open Research & Development space that experiments with shifts in authorship and ownership of stories, the massive collaboration also uses a detective narrative to examine the policy and ethical issues surrounding the Internet of Things.
The goal of Sherlock Holmes & the Internet of Things is to build a massive connected crime scene consisting of smart storytelling objects. This summer and autumn teams will create, design, build and test prototypes that will be plugged into a number of crime scenes located around the world.
This meetup will follow the prototype, and will feed into the Sherlock Global Challenge that takes place in at the Lincoln Centre in New York on 24th and 25th October.
Bring your imagination and curiosity. We'll provide everything else you need.
For more information about Sherlock Holmes & the Internet of things visit www.sherlockholmes.io or read this article on IndieWire from Lance Weiler, co-creator of Sherlock Holmes and the Internet of Things.
Register below, and join the hackpad to see more about other meetups taking place around the world.
Please read our
Terms & Conditions
before booking.
Grants
are always available, and you also have the option to pay in installments, see
How to Book.
Bookings
This course is now fully booked. Please contact us on info@moniackmhor.org.uk or 01463 741 675 to be added to the waiting list.