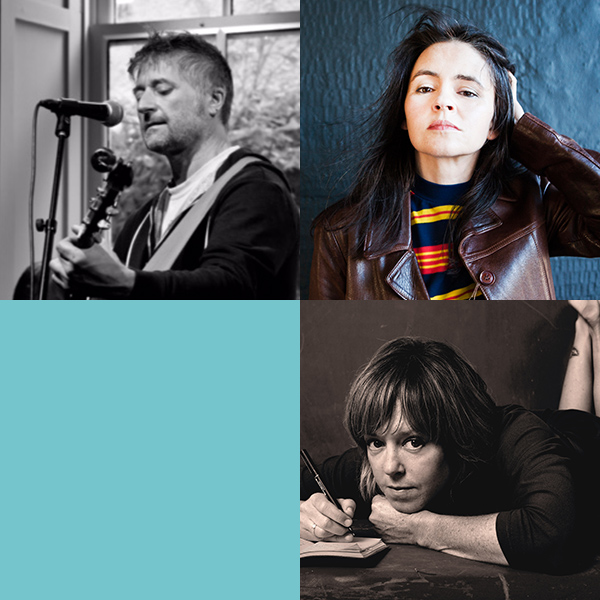 Date/Time
Date(s) - Mon 21st Nov - Sat 26th Nov, 2022
All Day
Songwriting: The Nuts and Bolts and So Much More
Kenny and Emily met via email when introduced by Moniack Mhor. As talented songwriters with a wealth of collaborative experience, together they are bound to have some top notch ideas on writing songs. In a conversation intended to discuss the nuts and bolts of what wisdom they might impart at a songwriting retreat, the two instead talked about bushfires, the perils of adventure sports, synths, and genius ways to tempt teens off their phones. It left them both feeling like it was bound to be a fun, authentic and inspired week in the hills of Inverness. Join us for song, discussion, writing, imagination and a visit from special guest Emma Pollock.
Kenny Anderson, known primarily by his stage name King Creosote, is a celebrated singer-songwriter from Fife, Scotland. Coming to prominence as founder of the influential Fence Collective, Anderson has released numerous critically acclaimed and commercially successful albums. His latest full length, Astronaut Meets Appleman, was released by the Domino Recording Co. in 2016.
In 2011, Anderson's collaborative album with Jon Hopkins, Diamond Mine, was nominated for the prestigious Mercury Prize and in 2013 Anderson collaborated with filmmaker Virginia Heath, his compositions soundtracking the phenomenally popular archive film project From Scotland With Love.
Emily Barker  is an award-winning singer-songwriter, best known as the writer and performer of the theme to the BBC's hugely successful crime drama  Wallander  starring Kenneth Branagh. She has released music as a solo artist as well as with various bands including The Red Clay Halo, Vena Portae and  Applewood Road and has written for film, including composing the soundtrack for Jake Gavin's lauded debut feature  Hector  starring Peter Mullan and Keith Allen. Her latest album A Dark Murmuration of Words was released in 2020 to much critical acclaim. 
Emma Pollock is a founding member of critically acclaimed Scottish band The Delgados, whose third album The Great Eastern (2000) was awarded a Mercury nomination. Emma is also a co-founder of influential Glasgow record label Chemikal Underground and recording studio Chem19. As a solo artist, Emma has released 3 albums; Watch The Fireworks (4AD) in 2007, The Law Of Large Numbers (Chemikal Underground) in 2010 and In Search of Harperfield (Chemikal Underground) in 2016 which was nominated for the SAY Award 2016. 
In addition to The Delgados and subsequent solo work, Emma has also taken part in many collaborative projects; including The Burns Unit, The Fruit Tree Foundation, and Vox Liminis, which arranges songwriting workshops in Scottish prisons. Emma is currently working on her fourth solo album. 
The full fee for this course is £650. This includes your accommodation in a single room with shared bathroom, all meals, hot drinks and snacks from Monday afternoon until Saturday morning, and your tuition. A limited number of en-suite rooms are available for a £50 surcharge. For more information about the practicalities of our courses and retreats, please visit our About the Courses page.
Please let us know if you have any access requirements, for example a ground floor bedroom and / or access to a wheelchair-accessible shower room. For more information about access to our courses, please visit our Access page.
Bookings