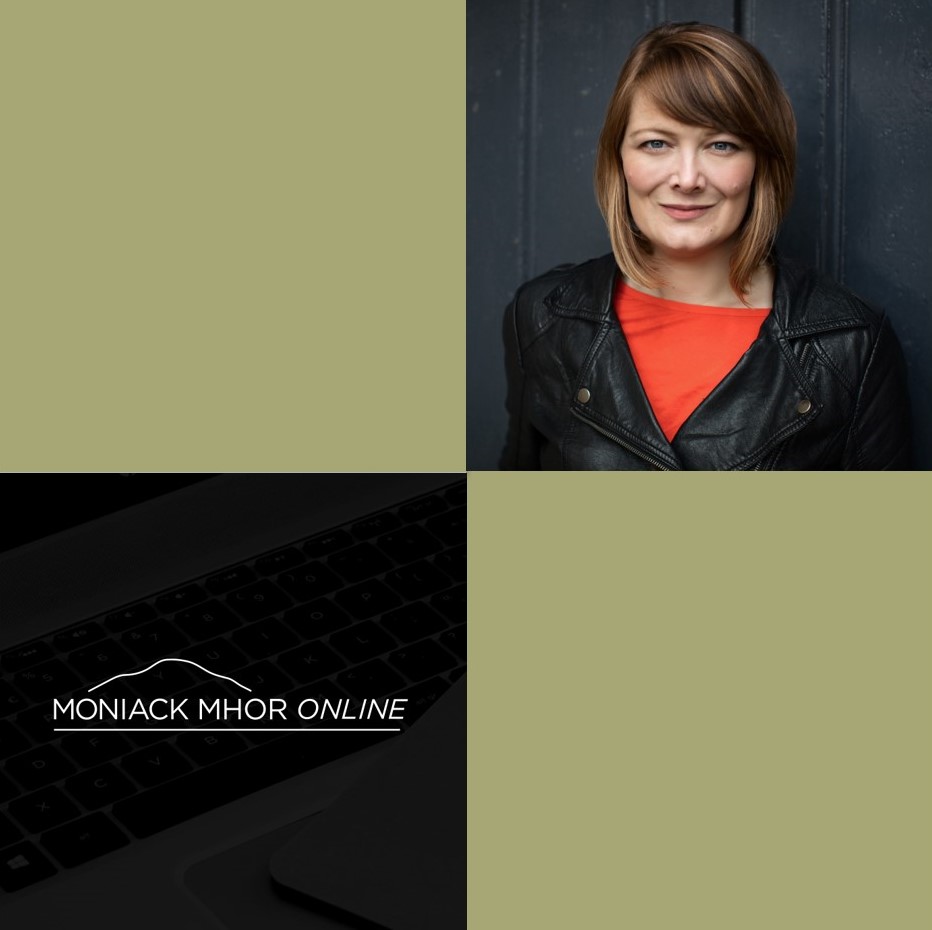 Date/Time
Date(s) - Mon 28th Jun - Fri 23rd Jul, 2021
10:00am - 9:30pm
Moniack in a Month – Starting to Write Your Memoir with Kerry Hudson
Giving you the building blocks to tell your story
This event is fully booked. Please email info@moniackmhor.org.uk to be added to the waiting list.
How do we write nuanced and captivating portrayals of the 'characters' in memoir and why is this so important? What makes a non-fiction narrative compelling enough to capture the reader from the first page? How do we choose and write about a setting that will work for your memoir? How can dialogue serve the memoir and how do we represent it accurately?
Covering character depiction, setting, structure and dialogue, this supportive and friendly course will provide you with the fundamental building blocks to start your memoir. In each session there will be tips and advice combined with short, fun exercises so you can learn the best way – on the job! You'll also have sensitive and encouraging one-to-one sessions for more tailored guidance on your personal journey.
Moniack in a Month: Starting to Write Your Memoir includes:
An introductory welcome session
Four stimulating online workshops
A one-to-one tutorial (in week 3 or 4)
A final Ceilidh session – sharing of work
Contact and support from a community of writers via Google Classroom
Support from a Moniack Mhor host
Timetable
Week 1       Monday       28 June      10am–11.30am       Welcome Session
Week 1       Tuesday      29 June      10am–12noon         Workshop 1
Week 2       Tuesday        6 July        10am–12noon       Workshop 2
Week 3       Tuesday      13 July        10am–12noon        Workshop 3
Week 4       Tuesday      20 July        10am–12noon        Workshop 4
Week 4       Friday         23 July          7.30–9.30pm         Ceilidh
---
Tutor biography:
Kerry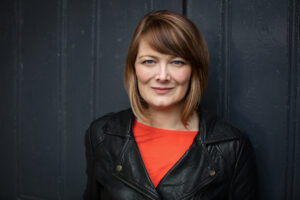 Hudson was born in Aberdeen. Her first novel, Tony Hogan Bought Me an Ice-cream Float Before He Stole My Ma, was the winner of the Scottish First Book Award while also being shortlisted for the Southbank Sky Arts Literature Award, Guardian First Book Award, Green Carnation Prize, Author's Club First Novel Prize and the Polari First Book Award. Kerry's second novel, Thirst, won France's prestigious award for foreign fiction the Prix Femina Étranger and was shortlisted for the European Premio Strega in Italy.
Her latest book and memoir, Lowborn, takes her back to the towns of her childhood as she investigates her own past. It was a Radio 4 Book of the Week, a Guardian and Independent Book of the Year. It was longlisted for the Gordon Burn Prize and Portico Prize and shortlisted in the National Book Token, Books Are My Bag Reader's Awards and the Saltire Scottish Non-Fiction Book of the Year. She was elected as a Fellow of the Royal Society of Literature in 2020.
---
Monday 28 June  10.00–11.30am:    Welcome session
Welcome to Moniack Mhor Online! During this session you'll meet Kerry, your fellow writers who are participating in the course, and your Moniack Mhor host. We'd like everyone to feel welcome and to introduce themselves – just briefly letting us know where you're from, what you're writing about, perhaps any writers you really admire and what you hope to get out of this course. We'll also go over how to use Zoom and Google Classroom.
---
Tuesday 29 June 10am–12noon:    Workshop 1 – Writing About People
How do we capture 'real people's' essence believably on the page and what are the ethics of doing so?
---
Tueday 6 July 10am–12noon:    Workshop 2 – Structure
What is the best way to tell your story? What do we include or leave out and why? How do we make 'real life' compelling?
---
Tuesday 13 July 10am–12noon:    Workshop 3 – Setting
We'll look at how to create a setting that makes your memoir tangible and readable as well as ensuring it enhances the overall aim of your narrative.
---
Tuesday 20 July 10am–12noon:    Workshop 4 – Dialogue
In this workshop we'll discuss why it's essential to make every line of dialogue count. We'll also cover tips for ensuring you're using dialogue at the right point in your memoir in the best possible way.
---
Friday 23 July 7:30–9:30pm:    Ceilidh – Sharing of Work
Congratulations on completing your month, and starting your memoir! We hope you've enjoyed the time and found some skills to help in your creative life. This closing ceilidh session allows you to celebrate your writing with a glass or cup of whatever you fancy. You will be invited to read a short extract from your own story, sharing with Kerry and your group what you've achieved during the course, as well as listening to the readings of other participants.
---
Please note: All workshops include a short break. Moniack Mhor staff will be on hand to support you during your course.
For more information please email: online@moniackmhor.org.uk
---
Bookings