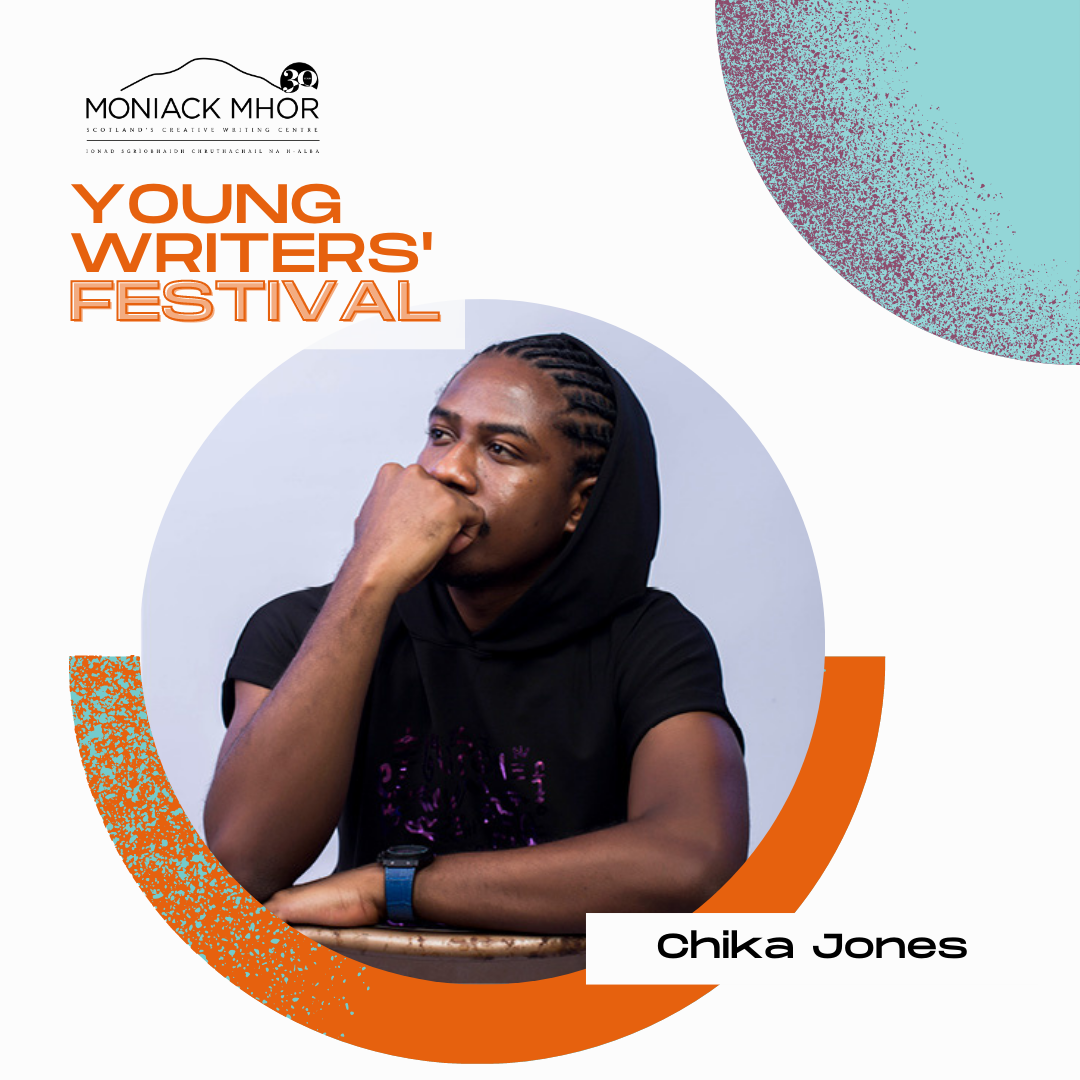 Date/Time
Date(s) - Tue 1st Aug, 2023
2:00pm - 4:00pm
Location
WASPS Inverness Creative Academy, Inverness, , IV2 3JP
This second workshop of the Young Writers' Festival will be with writer Chika Jones, all about Inclusion in Literature.
This workshop is aimed at spurring participants to think about ways to include others in their work. Leveraging British Sign language as an example, participants will leave with a better understanding of translation, an improved appreciation for sign language and a renewed interest in inclusivity.
Please note, this workshop is free but but you do need to secure your place by booking below. By booking, you confirm that you are a young writer aged 13-25, and based in Scotland. For enquiries, contact youngwriters@moniackmhor.org.uk.
Chika Jones is a performance poet and writer who lives in Southeastern England. He lived most of his life in Lagos, Nigeria and writes about the city, gender based violence, the Biafra war and the pursuit of joy. He won a national poetry slam in Lagos in 2013, and has performed at the Lagos International Poetry Festival and several others. He attended the Farafina Creative Writing workshop in 2016 curated by Chimamanda Ngozi Adichie and has been commissioned by MacArthur Foundation to write and perform poems creating awareness for voters. Since moving to England in 2021, he has performed at Jawdance, Sunday Papers Live in London and other spaces. He was part of the Lyrici Arts production – Soul Food, which toured the Medway in October 2022. He is currently working on his first collection of poetry and other projects He posts about his work on Instagram under his name. https://www.instagram.com/chika_jones

These residencies and events have been made possible thanks to generous support from the British Council and Creative Scotland.
Bookings