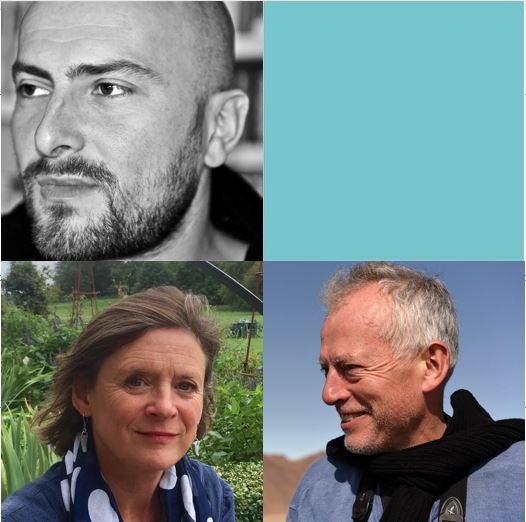 Date/Time
Date(s) - Mon 9th Sep - Sat 14th Sep, 2019
All Day
Location
Moniack Mhor, Kiltarlity, Inverness-shire , IV4 7HT
Voicing the Land
For some writers, landscape and a sense of place is as animate and important as their narrators and characters. With the Great Glen, Abriachan Forest and other varied landscapes on the doorstep, Moniack Mhor is ideally placed for exploratory outdoor workshops. This course will encourage you to discover new layers of character, story and mystery in the land and how to communicate this engagement to readers, whether in fiction or non-fiction.
Rob Cowen is an award-winning writer, journalist and author of the acclaimed Common Ground. In 2012 he won the Roger Deakin Award from the Society of Authors for his first book Skimming Stones and Other Ways of Being in the Wild. His second book, Common Ground, was shortlisted for the Portico Literary Prize, Richard Jefferies Society Prize and the 2016 Wainwright Prize, as well as being selected as a 'Book of the Year' in the Times, the Independent, The Sunday Express and featuring in the Guardian's Top Ten Readers' Choice. Common Ground has now been translated into German, released in America and adapted into a live music and spoken word show with musicians Nancy Kerr, Martin Simpson and Andy Cutting. Rob writes for the New York Times, the Independent, the Independent on Sunday, the Telegraph and the Guardian, and has created radio documentaries for the BBC.
Linda Cracknell has published two collections of short stories, Life Drawing (Neil Wilson Publishing, 2000) and The Searching Glance (Salt, 2008), and a novel, Call of the Undertow (Freight, 2013). She writes regularly for BBC Radio 4 and the 'walkhighlands' online magazine. Her non-fiction narrative, Doubling Back: Ten paths trodden in memory (Freight, 2014) was a BBC Radio 4 Book of the Week. She teaches creative writing in workshops across Scotland and internationally and lives in Highland Perthshire. www.lindacracknell.com
Tim Dee has been a birdwatcher for 50 years, was a BBC radio producer for 30 years, and has been a writer on birds, places and people for the last decade. His most recent book is about gulls and how they live today and is called Landfill. The Running Sky, a memoir, was published in 2009 and Four Fields, a modern pastoral, in 2013. He is also the editor (with Simon Armitage) of The Poetry of Birds and of Ground Work – an anthology of new place writing. His next book will be about the spring and will follow the season and its migratory birds from Southern Africa to arctic Scandinavia.
A place on this course will be awarded to the winner of the Katharine Stewart Bursary.
Please read our
Terms & Conditions
before booking.
Bursaries
are always available, and you also have the option to pay in installments, see
How to Book.
Bookings