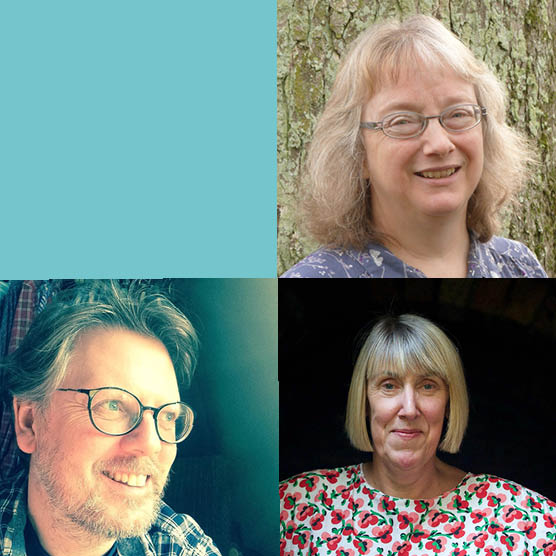 Date/Time
Date(s) - Mon 23rd Jul - Sat 28th Jul, 2018
5:00pm - 10:00am
Location
Moniack Mhor, Kiltarlity, Inverness-shire , IV4 7HT
Creating New Worlds
Have you ever felt put off, thinking you don't know enough about science, or fantasy – or young people – to write your own YA SF/Fantasy stories? Some of the most page-turning writing being published today is YA SF/Fantasy, and this course will help you become part of it. Learn how to create amazing new worlds, peopled with compelling characters that will engage and enthral the Young Adult audience. Through workshops and individual tutorials, the tutors will help you unlock possible futures and impossible pasts, and express them with your own individual voice. You don't have to be an expert, a science whizz or a hardcore fan – just come with your ideas.
Paul Magrs lives and writes in Manchester. In a twenty-year writing career he has published novels in every genre from Literary to Gothic Mystery to Science Fiction for adults and young adults. His most recent book is The Heart of Mars. Over the years he has contributed many times to the Doctor Who books and audio series. He has taught creative writing at both the University of East Anglia and Manchester Metropolitan University, and now writes full time.
Joan Lennon lives and writes in the Kingdom of Fife. Her YA SF-fantasy-historical-romance-adventure Silver Skin, set in Skara Brae on Orkney, was shortlisted for the Scottish Teenage Book Prize 2017. Her latest YA novel Walking Mountain is about what happens after the world ends. Joan is an RLF Fellow at Dundee University, and has taught creative writing in schools, libraries and museums, for Arvon and Moniack Mhor, and as writer-in-residence for East Perthshire.
Gill Arbuthnott has been writing since she learned to hold a pencil. After several unsuccessful years trying to get adult science fiction and fantasy novels published, she wrote a children's fantasy, The Chaos Clock, which was accepted by Floris Books, and realised she was a children's writer. Since then, she has published fantasy novels for children and YA, picture books, and a number of science books for children. Until recently, she combined this with a career in teaching, but she has now abandoned the chalk-face to be a full time writer. Her books have been shortlisted for prizes including the Scottish Children's Book Award and the Royal Society Young People's Book Prize.
On this course, tutors will read a sample of your work ahead of time to get a feel for your work. Details of how and when to submit this will be sent to you in the course notes upon booking.
Please read our
Terms & Conditions
before booking.
Bursaries
are always available, and you also have the option to pay in installments, see
How to Book.
Bookings
This course is now fully booked. Please contact us on info@moniackmhor.org.uk or 01463 741 675 to be added to the waiting list.