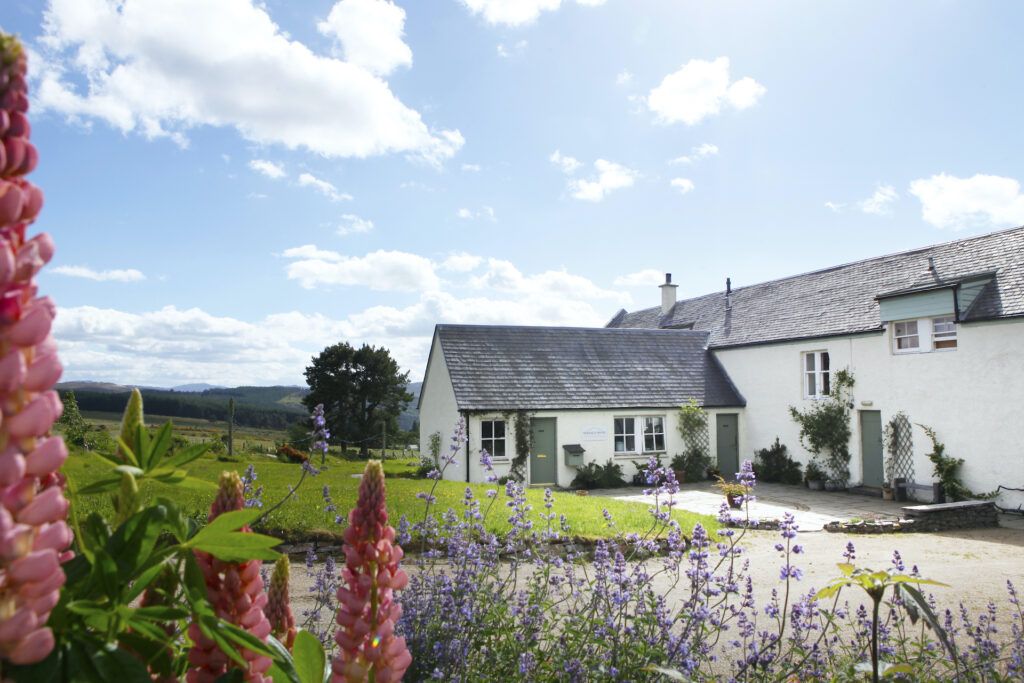 Re-opening statement – 4th June 21 
We are delighted to let you know that Moniack Mhor will be re-opening its doors from the 14th June. To take the best possible care of our visiting writers and staff, the centre will initially be offering small-scale retreats, running at approximately 50% capacity. In August, we will open for our tutored courses and tutored retreats.  
We are currently doing extensive work to ensure that all we provide aligns with government guidelines and this will be reviewed on an ongoing basis. Any changes will be communicated as we progress. Retreats will be based on appropriate social distancing and will be underpinned by all relevant health and safety measures including increased hygiene procedures. 
Retreats will be fully serviced as we can only provide limited access to our kitchen.  Nutritious and delicious meals including breakfast, lunch, and dinner will be catered for and we have redesigned our main room into a socially distanced eating space. We will also have outdoor dining options. You can still contact us ahead of your stay as all diets can be accommodated. We hope with this new, short-term model you will enjoy the opportunity to fully immerse yourself in your writing free from domestic distractions.  
Our strawbale studio will be open for use on a limited basis. We will be working with a slightly reduced staff team, but we will be here to support you as normal and you can interact with us, as with your fellow writers, in line with social distancing guidelines. Everyone on our team very much looks forward to welcoming you back and chatting about writing once again!  
We will be spending the next couple of weeks planning our re-opening model and working through essential risk assessments to ensure that a stay with us is safe and nurturing.  
We have now launched our 2021 programme, we have limited spaces but please do consider joining our waiting lists as we will be opening up more spaces as Scottish Government regulations allow. All fees paid will be either refundable or transferable if restrictions affect the delivery of the course.  
In the interim our Moniack Mhor Tea Break videos may help inspire you, and we also hope to be offering more in our Moniack Mhor Online programme soon. More than ever, we feel it's crucially important to continue to offer tuition for writers and to support the literature community where we can. Please also consider if you could help to support the continuation of our work. Thank you. 
 Due to the ongoing situation and staggered working hours, please be aware that it may take us a little longer than usual to respond to your email or enquiry at this time. We will be checking answer phone messages regularly and encourage you to email us at info@moniackmhor.org.uk 
Thank you so much for your support, patience and understanding at this challenging time. We look forward to welcoming you to Moniack Mhor soon.