Create@Moniack is a programme of activities based around creative writing and other artistic projects for care experienced young people across Scotland. We offer taster sessions, residential courses, group workshops and one-to-one mentoring by leading Scottish artists, with the overall objective of building confidence through deeper learning in an immersive and inspiring setting.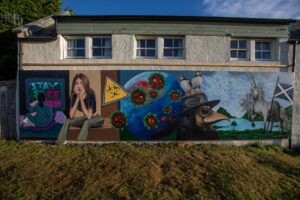 Some of the events we have offered this year have been:
Hai-cookery: a weekend of poetry and cookery
Songwriting
Poetry with Beats: rap and poetry
Street art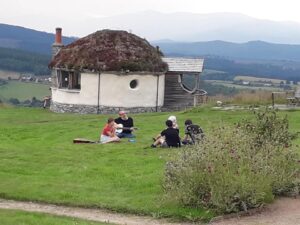 These sessions are led by a steering group of young people who are heavily invested in the programme, and in consultation with a wider group of young people who we support.
To find out more, contact Andy – andy@moniackmhor.org.uk (07741 910999)
or Charlotte – charlotte@moniackmhor.org.uk (07510 475340)
ANNOUNCEMENT: We are hosting a week of workshops during the week of 18th – 24th October, with poetry, pottery and interactive drama on the cards. Poet Jen Hadfield, artist Rebekah Allan and playwright Chris Thorpe will guide you through the intricacies of language, artistic pottery and drama, in what promises to be a dynamic and creative week! See the flyer below for details, and contact Andy or Charlotte to book a place.
Create@Moniack is funded by the Scottish Government's Youth Arts Fund through Creative Scotland