Winner of the Emerging Writer Award 2020
Rebecca Ferrier is a ghost-writer, editor and journalist. Her work has featured in both print and online in publications such as The Toast, For Books' Sake and Malefaction. She was shortlisted for the Tibor Jones Page Turner Prize in 2015 and splits her time between Edinburgh and Bath. Her work often includes themes from the natural world, which she also explores through photography.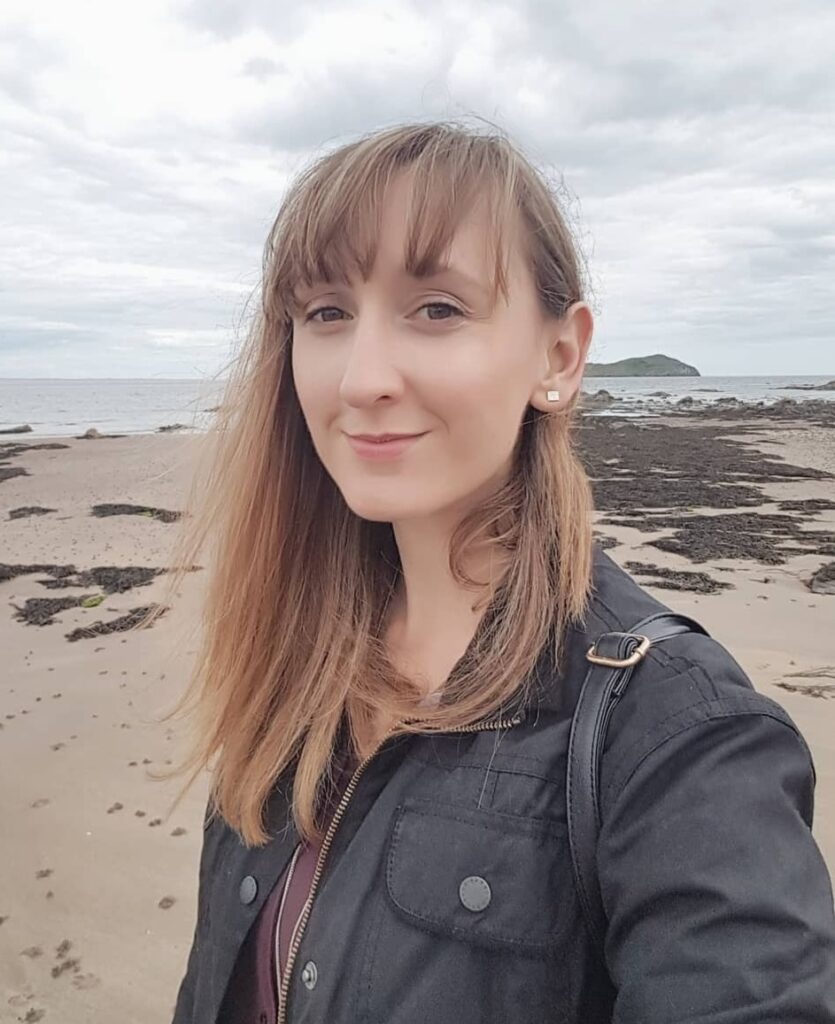 "I am honoured to have won Moniack Mhor's Emerging Writer Award. It is a gift to have this creative support, as well as the opportunity to work on my own projects. After I received the good news, I had a strong drink and then baked enough ginger-chocolate cookies to feed a small army. I am immensely grateful to the judging panel and excited to be able to forge a relationship with such a prestigious powerhouse of Scottish talent."
2020 Shortlist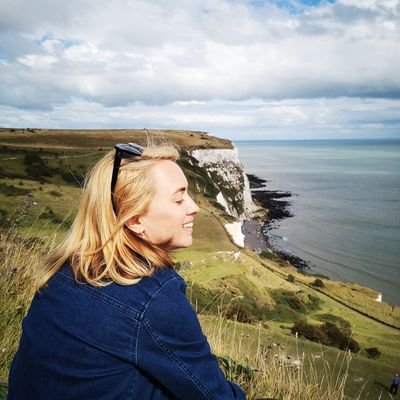 Natalie Baker
is a freelance copywriter, playwright and journalist who lives in Ampthill, Bedford. Her personal essays and interviews have been featured in The Sunday Times Magazine, Time Out London and Rakesprogress. She is currently working on her debut novel, a contemporary retelling of the Greek myth 'Orpheus and Eurydice'. It's set on an island and has two narratives running in tandem; as a daughter processes grief from her mother's disappearance and comes to terms with her own identity, an impending climate disaster threatens to displace the island's residents. She loves writing about mothers and daughters, food, magic, the sea and forests.
---
Angie Spoto
is an American fiction writer and poet living in Edinburgh and completing her PhD in Creative Writing at the University of Glasgow. Her doctoral thesis is a fantasy novel, called 
The Grief Nurse
, and a collection of essays on grief, madness and language. She is editor of the collection 
Disclosures: Rewriting the Narrative about HIV
 published by Edinburgh-based indie press Stewed Rhubarb. Her poetry, essays and surrealist and horror stories have appeared in numerous publications around the world. 
www.angiespoto.com
---
Dr Claire Griffiths
hails from Aboyne in Aberdeenshire. She currently teaches creative writing at the University of Hull and Imperial College London, and has previously lectured at Brunel University, the University for the Creative Arts and the University of East Anglia. Until recently, she also led a second life as a proud bookseller to Highbury's finest at Ink@84 Bookshop in London. Her short stories have been featured in Litro, Flash Fiction Magazine, broadcast on BBC Radio 4, and short/longlisted for awards including the Bristol Short Story Prize, the Bath Short Story Award, and the SmokeLong Quarterly Flash Fiction Award. Her novel, Lagermuseum, is currently awaiting that final-final draft!
---
Rachelle Atalla
is a writer and editor based in Glasgow. Her short stories have been published in literary journals including: The Good Journal, Gutter Magazine and Thi Wurd. She is the recipient of a Scottish Book Trust New Writers Award and her prose has been performed at literary events across Scotland. She recently transitioned into screenwriting and her short film
Trifle
was commissioned by the Scottish Film and Talent Network, due to be released later in the year. She is co-editor of
New Writing Scotland
and is represented by literary agent Cathryn Summerhayes at Curtis Brown.
---
Hazel Atkinson
is an Edinburgh-based writer, originally hailing from the North East of England, currently studying for an MSc in History. Having written from a young age, her work has been placed and published in various competitions and literary magazines. Since December 2019 she has been represented by Jenny Saville of Andrew Nurnberg Literary Associates, with whom she is working on her debut book of short stories. Her writing explores ideas around gender, sexuality and the body, as well as reinterpretations of ancient myth.
---
We are delighted to be able to offer all of the shortlisted writers for the 2020 Emerging Writer Award a place on the
Moniack Mhor Residency Programme in March 2021.
Winner of the Emerging Writer Award 2019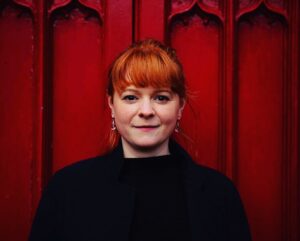 The Winner of the Emerging Writer Award 2019 was Hannah Kelly, a writer and artist living in Edinburgh. She leads a small youth work charity on the outskirts of Edinburgh and teaches art at the National Galleries of Scotland. Her pen and ink illustrations have been exhibited locally and published in the UK and abroad. But mostly, she writes.
In 2018 she was shortlisted for the Brighton Prize for Short Fiction and the JuxtaProse Literary Magazine International Short Story Competition. In 2017 she was selected to read one of her short stories at the Edinburgh International Book Festival as part of the StoryShop showcase for new writers.
"The support and advocacy of Moniack Mhor is such an encouragement to me and my work in progress," commented Hannah, on new of her award. "But really, that's a very mature way of saying that I danced around my living room for twenty minutes after they phoned me. I write to explore and ask questions. My stories are often a 'stretching out,' of the things in the world that are already slightly improbable or strange. Synaesthesia. Instagram filters. The nature of morality in a post-truth society. My fiction is a place where I can bring those ideas out, illuminate them beneath different lights and look for fresh perspectives."
In October 2020, Hannah gave us the following update: "This year has been extraordinary, thanks completely to The Bridge Awards and the Moniack Mhor Emerging Writer Award. Last summer I was given choices about what the prize could look like and opted for a professional mentorship and two writing retreats. I was paired up with Jenny Brown, who over the course of the year helped me get my novel manuscript ready to go out on submission. Jenny has a reputation for being brilliant, kind and insightful, and she was all of those things in abundance. My time away at Moniack Mhor in March really helped me focus on my edits and having the momentum and encouragement of the Award throughout lockdown, when it was so hard to write, really kept me going. Awards like this can be so instrumental in the journey of a writer, it's having someone read your work and say 'yes, keep going, this has potential'. It makes all the difference in the world.
"At the beginning of this month I completed my mentorship, and a week later submitted my novel to literary agencies. Within a week of submitting I signed a contract with Victoria Hobbs of A.M.Heath, who represents some of my writing heroes. I am so excited about the next stage of the journey and so grateful to The Bridge Awards for supplying the environment, the encouragement and the finance to get a book out of my head and onto the page."
Jenny Brown commented: "It's been a joy to work closely with Hannah Kelly as she edited her brilliant debut novel and prepared it for submission. I particularly valued the structure of the mentoring programme which allowed us to meet and also to keep in touch by phone, email and, latterly, Zoom, over a number of months as the manuscript developed."
Find out more about Hannah on her website, www.hannahkelly.co.uk
The judges identified the following five writers as Shortlisted for the Emerging Writer Award 2019 :-
Sharon Jennings
Sukh Brar
Jeda Pearl Lewis
Susan Elsley
Shola von Reynolds
2018 Winners
The 2018 Emerging Writer Award received an overwhelming amount of entries in 2018. The quality of entries was also incredibly high. So much so that there were two joint winners, Liz Hyder and Hanna Randall.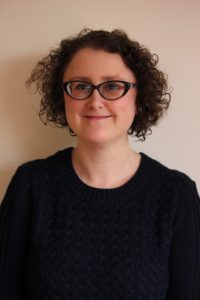 Liz Hyder. Liz is an experienced workshop leader and has been writing for many years. She trained with Spread the Word in London to run creative writing workshops and is currently leading Writing West Midlands' young writers group, Spark, in Shrewsbury. She was part of Writing West Midlands Room 204 programme 2016-17, part of Channel 4 Scotland's Pilot scheme and has run creative workshops everywhere from schools and mosques to library. She is currently developing several theatre projects. An experienced copywriter and features writer, she has won awards for her short films and is also a freelance PR consultant in the arts. A past member of the National Youth Theatre, she has a BA in Drama from the University of Bristol and is on the board of Wales Arts Review.
Liz said "I am over the moon to have won and can't wait to see what new adventures this will lead to. A thousand thanks to Moniack Mhor for this amazing prize, I still can't quite believe I've won!" Bearmouth is a YA thriller set in a working Victorian-esque coal mine in which intrigue, exploitation, suspicion and violence combine, threatening to destroy not just the mine but the society around it.
http://www.wordshoppers.co.uk/
Twitter: @LondonBessie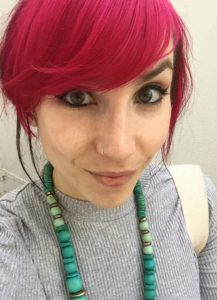 Hanna Randall. Hanna is currently writing a novel set in 1850s Japan that uses the backdrop of a dramatically changing political climate to explore familial bonds, women's rights, social issues, personal and societal trauma, traditional poetic landscapes and folk tales.
Hanna said, "I am so delighted and excited to have won, and cannot wait to start work with Moniack Mhor. The literary landscape of the Highlands is a perfect backdrop for any aspiring writer. Thank you for the belief in my prose!"
Twitter: @HRandall_writes
2017 Winner
Moniack Mhor and The Bridge Awards are delighted to announce Rue Baldry as the winner of the 2017 Emerging Writer Award. Rue wins a tailor-made package of writing support, that includes writing retreats at Moniack Mhor and one on one mentoring.
Having been raised in Essex and Dar Es Salaam, Rue is now a mother of five living in York, England. She has a BA in English Liter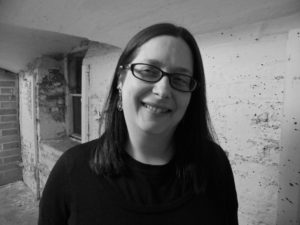 ature from the University of York and an MA in Creative Writing from Leeds University. Her short stories have appeared in Mslexia, The Broken City, The Honest Ulsterman and on the Reader Berlin online showcase. Her scripts have had amateur and Youth theatre productions and professional workshops. Her website is at ruebaldry.wordpress.com and her Twitter account is @R_E_Baldry.
Rue's winning entry was an extract from the work in progress novel Uncle Raymond, which is the life story of a an ex-alcoholic trans woman stage magician, now working as a children's entertainer, recollected as she performs at a party on the Saturday after the EU referendum.
---
Runner-up – Emily Prince.
Emi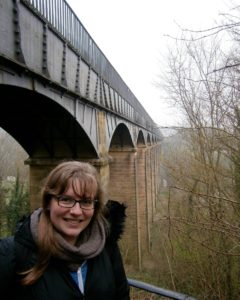 ly is from Melbourne, Australia and has fallen head-over-heels for Scotland. She has written for Voiceworks, Theatrepeople and is the editor of Pride & Possibilities, the online journal for the Jane Austen Literacy Foundation. By day she works as a librarian at the Scottish Poetry Library.
You can find her on twitter as @miss_e_prince
Highly Commended – Bryony Stocker
Bryony is a regular visi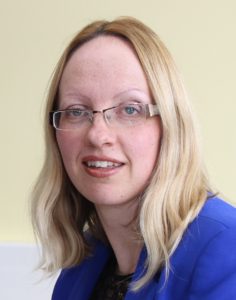 tor to the centre as she finds the retreats help balance her work as a management consultant with completing a PhD in creative writing at the University of Strathclyde
Bryony's entry was an extract from her novel-in-progress: Keeper. Set at the turn of the 19th century the story weaves real events into a traumatised soldier's hunt for a killer against the backdrop of the battle for control of Regency London's criminal underworld.
---
2016 Winner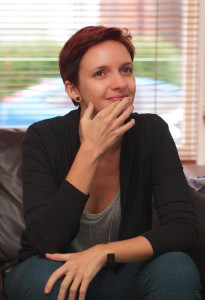 Heather Parry was the winner of the 2016 Emerging Writer Award.
Heather Parry is a writer and editor who travelled widely for a few years before settling in Edinburgh. Her work has been published in a number of anthologies and magazines, and she is currently writing a novel about constructed reality, self-deception and self-awareness in the modern world. She writes about dystopias, utopias and real life, which is somewhere in between.
Heather's entry was an extract from her novel-in-progress: Paper Faces. The story follows Will, a twenty-something paragon of the Millennial condition; over-educated, underemployed and plagued by both mounting debts and plummeting self-worth as he travels to an unnamed Latin American country.
---
The quality of applications was so high, it was decided to award a runner up and two highly commended pieces.
Runner Up – Sophie Cameron
Originally from the Highlands, Sophie Cameron is an Edinburgh-based writer focusing on young adult fiction. She has a PG Certificate in Creative Writing from Newcastle University and was previously a mentee on the WoMentoring Programme. Her writing has recently been shortlisted for the Bath Children's Novel Award, the Caledonia Novel Award and SCBWI's Undiscovered Voices 2016
Highly Commended – Flora Johnston
Flora Johnston is a freelance writer with a passion for Scotland's history and culture. She has worked for over twenty years in historical research and interpretation, writing for exhibitions and multimedia. She has also published a number of factual books, including Faith in a Crisis (Islands Book Trust 2012) exploring famine, eviction and the churches in Uist, and War Classics (History Press 2014), the edited First World War memoir of her great-aunt. She is now seeking to draw on her knowledge of Scottish history in her first novel, Sackcloth on Skin, which is partly set in seventeenth-century Scotland. Flora lives in Edinburgh with her husband, two children and dog.
Highly Commended – Agata Maslowska
Agata Maslowska was born in Poland and has lived in Scotland for over a decade. She has worked as an English teacher, a civil servant, and a freelance translator. Her fiction has appeared in Edinburgh Review, New Writing Scotland, and Scottish PEN's New Writing. She has received the 2016 Hawthornden Writing Fellowship.
---
2015 Winner
The winner of the 2015 Bridge Award was Vicky MacKenzie, a poet and fiction writer from Fife.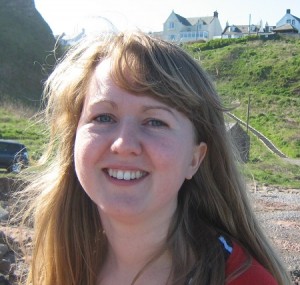 Vicky received a year's package to support the writing of her novel, Brantwood, based on the life of Victorian art critic John Ruskin.
Judge Cynthia Rogerson said:
'The entries for this Bridge Awards were some of the best work I've ever judged in a competition. Most of them felt like the work of well-established writers, not unpublished new writers. It was an incredibly difficult task, choosing a winner. This bodes well for Scotland's literary health.
'Unanimously, we felt that Vicky's piece was outstanding. We felt she had done a huge amount of research to bring the character to life, and that her work was professional and of a very high literary standard.'
Vicky MacKenzie is a poet and fiction writer who lives in the East Neuk of Fife. She has a PhD in Contemporary Poetry from the University of St Andrews and works as a tutor for the Open College of the Arts. Her work has been published in magazines and anthologies including Magma, Brittle Star and Gutter, and has been awarded prizes such as the Ruth Rendell Short Story Competition and the McLellan Poetry Prize.