2018 Winners
The 2018 Emerging Writer Award received an overwhelming amount of entries in 2018. The quality of entries was also incredibly high. So much so that there were two joint winners, Liz Hyder and Hanna Randall.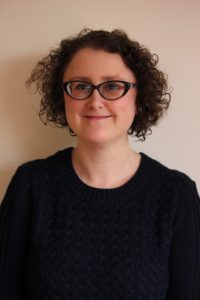 Liz Hyder. Liz is an experienced workshop leader and has been writing for many years. She trained with Spread the Word in London to run creative writing workshops and is currently leading Writing West Midlands' young writers group, Spark, in Shrewsbury. She was part of Writing West Midlands Room 204 programme 2016-17, part of Channel 4 Scotland's Pilot scheme and has run creative workshops everywhere from schools and mosques to library. She is currently developing several theatre projects. An experienced copywriter and features writer, she has won awards for her short films and is also a freelance PR consultant in the arts. A past member of the National Youth Theatre, she has a BA in Drama from the University of Bristol and is on the board of Wales Arts Review.
Liz said "I am over the moon to have won and can't wait to see what new adventures this will lead to. A thousand thanks to Moniack Mhor for this amazing prize, I still can't quite believe I've won!" Bearmouth is a YA thriller set in a working Victorian-esque coal mine in which intrigue, exploitation, suspicion and violence combine, threatening to destroy not just the mine but the society around it.
http://www.wordshoppers.co.uk/
Twitter: @LondonBessie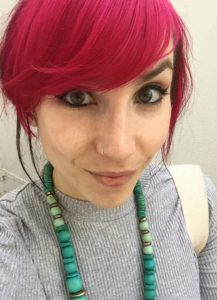 Hanna Randall. Hanna is currently writing a novel set in 1850s Japan that uses the backdrop of a dramatically changing political climate to explore familial bonds, women's rights, social issues, personal and societal trauma, traditional poetic landscapes and folk tales.
Hanna said, "I am so delighted and excited to have won, and cannot wait to start work with Moniack Mhor. The literary landscape of the Highlands is a perfect backdrop for any aspiring writer. Thank you for the belief in my prose!"
Twitter: @HRandall_writes
2017 Winner
Moniack Mhor and The Bridge Awards are delighted to announce Rue Baldry as the winner of the 2017 Emerging Writer Award. Rue wins a tailor-made package of writing support, that includes writing retreats at Moniack Mhor and one on one mentoring.
Having been raised in Essex and Dar Es Salaam, Rue is now a mother of five living in York, England. She has a BA in English Liter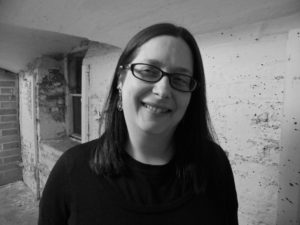 ature from the University of York and an MA in Creative Writing from Leeds University. Her short stories have appeared in Mslexia, The Broken City, The Honest Ulsterman and on the Reader Berlin online showcase. Her scripts have had amateur and Youth theatre productions and professional workshops. Her website is at  ruebaldry.wordpress.com and her Twitter account is @R_E_Baldry.
Rue's winning entry was an extract from the work in progress novel Uncle Raymond, which is the life story of a an ex-alcoholic trans woman stage magician, now working as a children's entertainer, recollected as she performs at a party on the Saturday after the EU referendum.
---
Runner-up – Emily Prince.    
Emi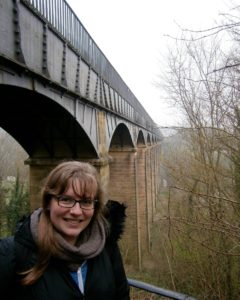 ly is from Melbourne, Australia and has fallen head-over-heels for Scotland. She has written for Voiceworks, Theatrepeople and is the editor of Pride & Possibilities, the online journal for the Jane Austen Literacy Foundation. By day she works as a librarian at the Scottish Poetry Library.
You can find her on twitter as @miss_e_prince
Highly Commended – Bryony Stocker
Bryony is a regular visi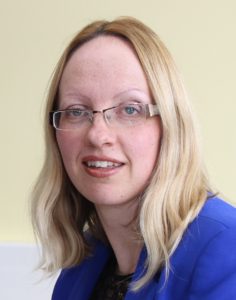 tor to the centre as she finds the retreats help balance her work as a management consultant with completing a PhD in creative writing at the University of Strathclyde
Bryony's entry was an extract from her novel-in-progress: Keeper. Set at the turn of the 19th century the story weaves real events into a traumatised soldier's hunt for a killer against the backdrop of the battle for control of Regency London's criminal underworld.
---
2016 Winner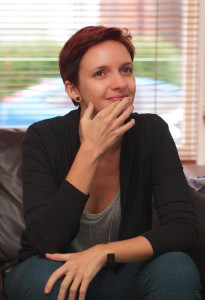 Heather Parry was the winner of the 2016 Emerging Writer Award.
Heather Parry is a writer and editor who travelled widely for a few years before settling in Edinburgh. Her work has been published in a number of anthologies and magazines, and she is currently writing a novel about constructed reality, self-deception and self-awareness in the modern world. She writes about dystopias, utopias and real life, which is somewhere in between.
Heather's entry was an extract from her novel-in-progress: Paper Faces. The story follows Will, a twenty-something paragon of the Millennial condition; over-educated, underemployed and plagued by both mounting debts and plummeting self-worth as he travels to an unnamed Latin American country.
---
The quality of applications was so high, it was decided to award a runner up and two highly commended pieces.
Runner Up – Sophie Cameron
Originally from the Highlands, Sophie Cameron is an Edinburgh-based writer focusing on young adult fiction. She has a PG Certificate in Creative Writing from Newcastle University and was previously a mentee on the WoMentoring Programme. Her writing has recently been shortlisted for the Bath Children's Novel Award, the Caledonia Novel Award and SCBWI's Undiscovered Voices 2016
Highly Commended – Flora Johnston
Flora Johnston is a freelance writer with a passion for Scotland's history and culture. She has worked for over twenty years in historical research and interpretation, writing for exhibitions and multimedia. She has also published a number of factual books, including Faith in a Crisis (Islands Book Trust 2012) exploring famine, eviction and the churches in Uist, and War Classics (History Press 2014), the edited First World War memoir of her great-aunt. She is now seeking to draw on her knowledge of Scottish history in her first novel, Sackcloth on Skin, which is partly set in seventeenth-century Scotland. Flora lives in Edinburgh with her husband, two children and dog.
Highly Commended – Agata Maslowska
Agata Maslowska was born in Poland and has lived in Scotland for over a decade. She has worked as an English teacher, a civil servant, and a freelance translator. Her fiction has appeared in Edinburgh Review, New Writing Scotland, and Scottish PEN's New Writing. She has received the 2016 Hawthornden Writing Fellowship.
---
2015 Winner
The winner of the 2015 Bridge Award was Vicky MacKenzie, a poet and fiction writer from Fife.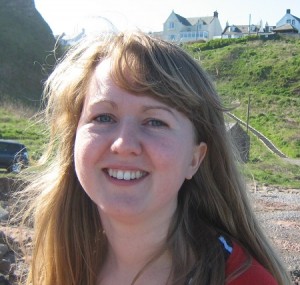 Vicky received a year's package to support the writing of her novel, Brantwood, based on the life of Victorian art critic John Ruskin.
Judge Cynthia Rogerson said:
'The entries for this Bridge Awards were some of the best work I've ever judged in a competition. Most of them felt like the work of well-established writers, not unpublished new writers.  It was an incredibly difficult task, choosing a winner. This bodes well for Scotland's literary health.
'Unanimously, we felt that Vicky's piece was outstanding. We felt she had done a huge amount of research to bring the character to life, and that her work was professional and of a very high literary standard.'
Vicky MacKenzie is a poet and fiction writer who lives in the East Neuk of Fife. She has a PhD in Contemporary Poetry from the University of St Andrews and works as a tutor for the Open College of the Arts. Her work has been published in magazines and anthologies including Magma, Brittle Star and Gutter, and has been awarded prizes such as the Ruth Rendell Short Story Competition and the McLellan Poetry Prize.