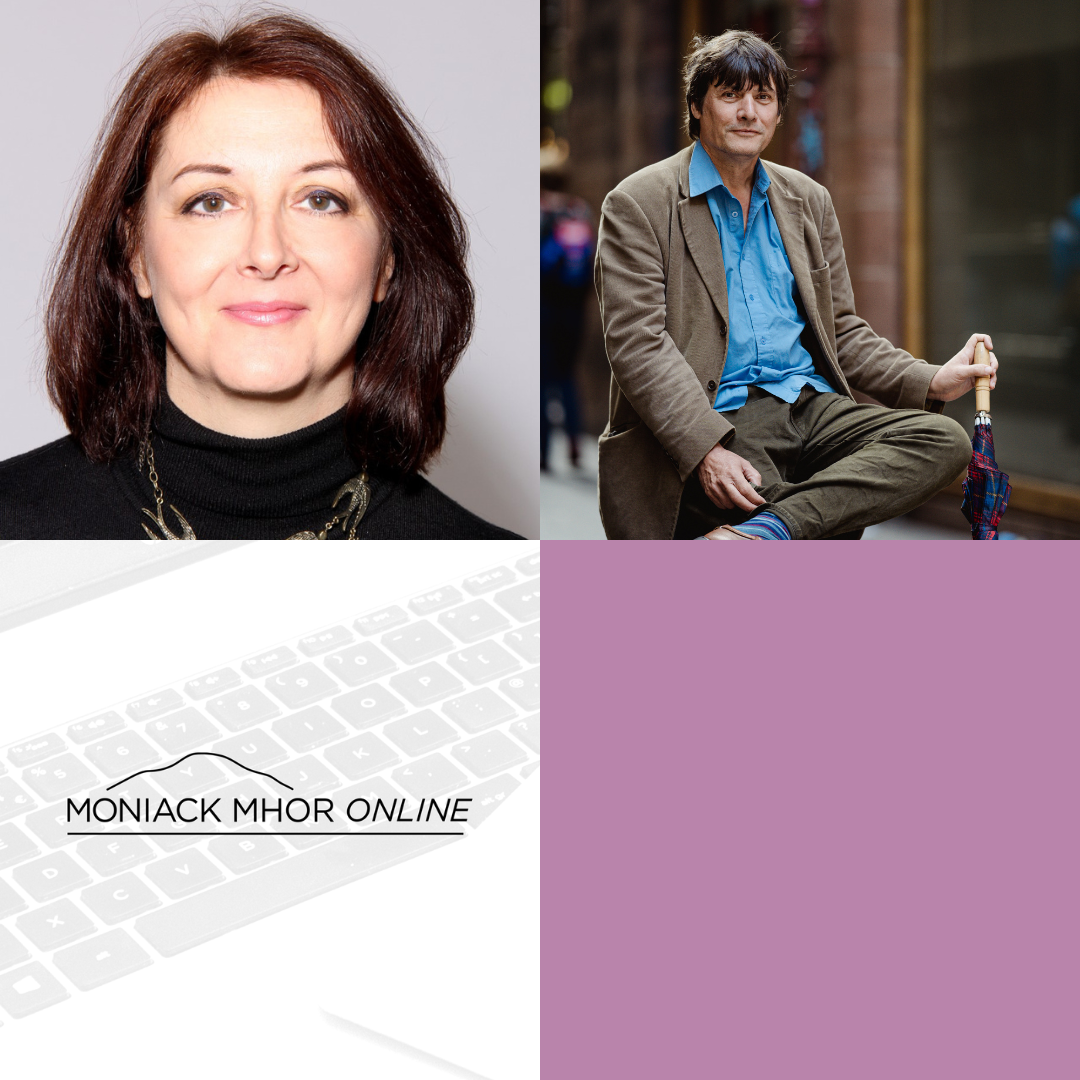 Date/Time
Date(s) - Mon 5th Jun - Wed 28th Jun, 2023
7:00pm - 9:00pm
Location
Online, Moniack Mhor Hosting, via Zoom,
It's Your Story
"There are no insignificant lives, only inadequate ways of looking at them." – Michael Cunningham
Join memoir writer Catherine Simpson online for a month as part of a group of 12 participating writers exploring writing memoir. As part of this course, you will also be invited to attend an online Guest Reader event with memoir writer, Graham Morgan.
This is a course suitable for writers of all levels of experience, or none, on the art of memoir/life-writing at short or book length.
Participants will learn techniques to access and shape their own stories.
We've all got a story to tell, and no one can tell yours better than you.
Moniack in a Month: Memoir – It's Your Story includes:
a short introductory welcome session
four stimulating online workshops
one 30-minute tutorial
a Guest Reader event
A final ceilidh session – sharing of work
Contact and support from your community of writers via Google Classroom (optional)
Support from your Moniack Mhor host
Catherine's workshops will focus on the following themes:
Workshop 1 – Finding your story
We will use different techniques to excavate memories, access your stories and find patterns and echoes in your life.
Workshop 2 – Telling your own story in your own voice
We want your memoir to be told in your authentic voice, but sometimes your storytelling voice has become weighed down by 'school rules' or work report writing. Let's cut through that and find your own voice.
Workshop 3 – Bringing characters alive on the page
There will be certain characters that are essential to your story, and we will use techniques to make those characters vibrant on the page.
Workshop 4 – Creating a sense of time and place in your memoir
Nobody else has lived in your exact time and place. We will find the authentic detail to create a strong sense of the settings in your memoir.
Guest Reader Event
In an hour-long event that will also be open to the public, writer Graham Morgan will read from his work and be in conversation with Catherine Simpson and his online audience.
Timetable
Week 1        Monday                  5 Jun        6.30–9.00pm       Welcome Session and Workshop 1
Week 2        Monday                 12 Jun       7.00–9.00pm       Workshop 2
Week 2        Wednesday           14 Jun        8.00–9.00pm       Guest Reader event
Week 3        Monday                 19 Jun       7.00–9.00pm       Workshop 3
Week 4        Monday                 26 Jun       7.00–9.00pm       Workshop 4
Week 4        Wednesday           28 Jun       7.00–9.00pm       Ceilidh
One-to-one tutorials with Catherine will take place in Week 2.
Tutor
Catherine Simpson's novel Truestory was inspired by raising her autistic daughter Nina. She has also published two memoirs: When I Had a Little Sister, about the death by suicide of her sister, Tricia, and recently, One Body about growing up and growing older in a woman's body. One Body was shortlisted for the Non-Fiction Book of the Year 2022, in the Scottish National Book Awards. In 2021 Catherine wrote and narrated a dramatic monologue on Radio 4, called 'Driving Dad to the Old Folks Home' which was a Radio 4 'Pick of the Week'. The audio version of One Body has been selected for World Book Night 2023.
Guest Reader
Graham Morgan is the author of START (Fledgling Press, 2018) and Blackbird Singing (Fledgling Press, 2022). These are memoirs of love, grief and family, the Highlands and Argyll, the awfulness of Schizophrenia (with moments of laughter!). He has worked for most of his life to increase awareness of mental ill health and the rights of people with a mental illness and for this was awarded an MBE. He is happiest when Wendy (his partner) and her children are teasing him about whatever his latest anxiety is; whether that be what next to make for tea, or how early he can go to bed. When he is not writing or walking the dog, he works for the Mental Welfare Commission for Scotland. 
Fees
The full fee for this online course is £325.  A deposit of £100 is required to secure your place, which is non-refundable after a 14-day cooling-off period. The balance payment of £225 is due four weeks before the course begins.
All workshops include a short break. Moniack Mhor staff will be on hand to support you during your course. 
For more information please email online@moniackmhor.org.uk.
Bookings