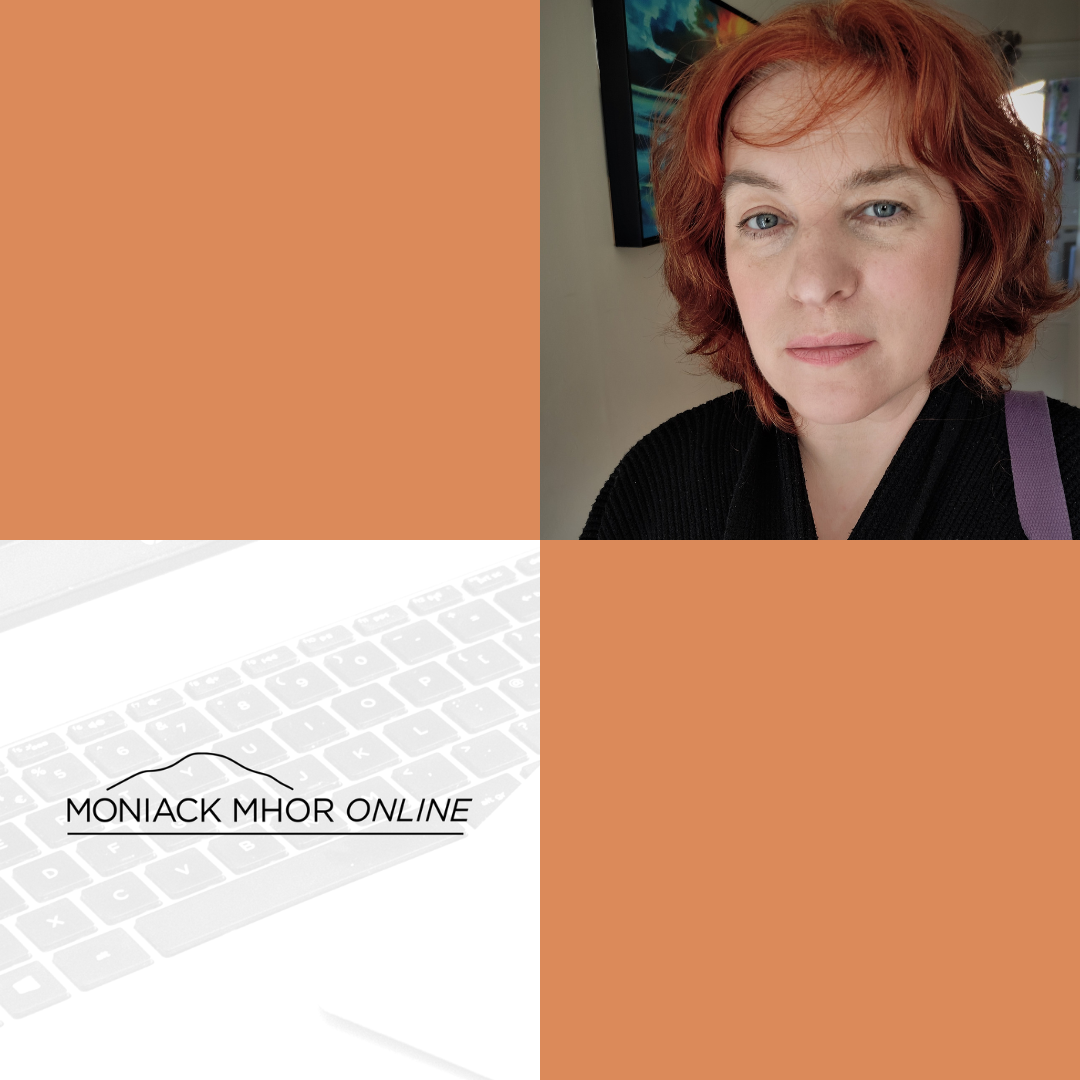 Date/Time
Date(s) - Thu 14th Sep, 2023
8:00pm - 9:00pm
Location
Online, Moniack Mhor Hosting, via Zoom,
We are happy to be able to extend access to our online Moniack in a Month Guest Reader events on a 'pay as you can' basis. Please join our online
Writing Science Fiction
course participants and tutor in welcoming writer Justina Robson to our virtual floor! In this one-hour session delivered via Zoom, Justina will read from and discuss her work in conversation with writer Ken Macleod, tutor of our current online Moniack in a Month Writing Science Fiction course. There will also be a short time for questions from our audience.
Guest Reader
Justina Robson is the award-winning author of several novels, novellas and short stories. Most of her books and stories are science fiction, dealing in particular with AI, transhumanism, genetic engineering, nanotech and human evolution. They focus on the adaptation of human beings to new technology.
Justina is a graduate of the commercial SF writers' workshop 'Clarion West' in the USA (1996). In 2005 she was a judge for the Arthur C Clarke Award on behalf of the Science Fiction Foundation. In 2011 she was the Guest of Honour at the World Science Fiction Convention in Perth, Australia.  
In addition to her original works Justina also wrote Transformers: The Covenant of Primus (2013), the official history of the Transformers in the Prime Continuum.  She lives in Yorkshire.
Host
Ken MacLeod was born in Stornoway, Isle of Lewis, Scotland and lives in Inverclyde. He has Honours and Masters degrees in biological subjects and worked for some years in the IT industry. Since 1997 he has been a full-time writer. He is the author of eighteen novels, from The Star Fraction (1995) to Beyond the Hallowed Sky (Orbit, 2021), and many articles and short stories. His novels and stories have received three British Science Fiction Association (BSFA) awards and three Prometheus Awards, and several have been shortlisted for the Clarke and Hugo Awards.
In 2009 he was a Writer in Residence at the ESRC Genomics Policy and Research Forum at Edinburgh University, and in 2013 and 2014 was Writer in Residence at the MA Creative Writing course at Edinburgh Napier University. He has taught science fiction writing at Arvon (2001), Moniack Mhor (2016), and Clarion West (2018).
Fee
We are running this as a 'pay as you can' event. Please see our booking options below.
Bookings
This course is now fully booked. Please contact us on info@moniackmhor.org.uk or 01463 741 675 to be added to the waiting list.