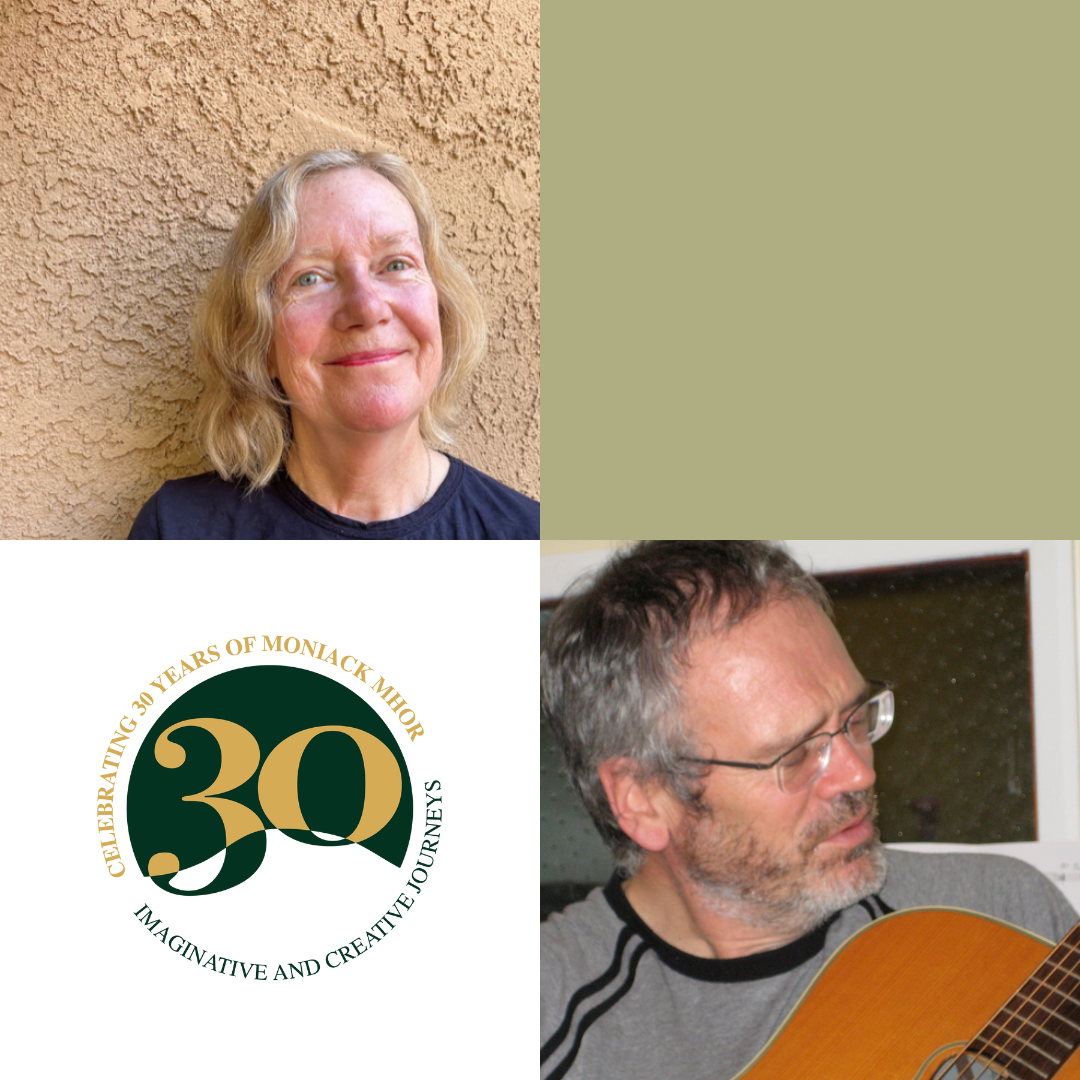 Date/Time
Date(s) - Wed 7th Feb - Thu 29th Feb, 2024
7:00pm - 9:00pm
Starting at the Beginning (again)
Join award-winning author Cynthia Rogerson online for a month in a small group of up to 12 participants and get your fiction writing year off to a flying start. 
There's no deep mystique to being a writer. You need to begin and then you need to keep going – but the process can still feel daunting. This series of gentle workshops will focus on finding the heart of your story, developing an effective narrative voice, creating credible characters and building a structure that best delivers a cohesive plot. Each session will include an exploration of the topic, followed by discussion and one or two short writing exercises.  You'll also receive one-to-one tutor feedback on a sample of your writing. Learn writerly discipline in a group of like-minded people with an experienced tutor in Moniack Mhor's supportive online environment.   
Suitable for complete beginners as well as any writer who feels they've lost their way.
As part of this course, you will also be invited to attend an online Guest Reader event with Andrew Greig. 
Moniack in a Month: Fiction – Starting at the Beginning (again) includes: 
a short introductory welcome session

 

four stimulating online workshops, preceded by optional drop-in social time

 

one 30-minute tutorial

 

a Guest Reader event

 

a final ceilidh session – sharing of work

 

Contact and support from your community of writers via Google Classroom (optional)

 

Drop-ins before each workshop to help you get to know your group (optional)

 

Support from your Moniack Mhor host

 
Cynthia's workshops will focus on the following themes:
Workshop 1 – 

Finding the Heart of your Story
What are you trying to say, and how do you want your reader to feel?  Discussion and workshop exercises will explore these key elements.    
Workshop 2 –

Developing an Effective Narrative Voice
Learn to feel confident about your own distinctive voice, and hone it to suit the story you want to tell. A workshop focusing on the intuitive side of writing.
Workshop 3 –

Creating Credible Characters
Readers want to suspend disbelief, provided the writer presents convincing characters.  Practise creating people that seem real.
Workshop 4 –

Plotting your Story
Your work may be character-led or plot-based – in either case, a cohesive story line will enhance it.  This is a session to explore the various aspects of plot, and how best to harness it for your literary goals. 
Guest Reader Event
In an hour-long event that will also be open to the public, writer Andrew Greig will read from his work and be in conversation with Cynthia Rogerson and our online audience.
Timetable
Week 1        Wednesday             7 Feb        18:30–21:00      Welcome Session and Workshop 1
Week 2        Wednesday           14 Feb       19:00–21:00      Workshop 2
Week 2        Thursday              15 Feb         20:00–21:00      Guest Reader event 
Week 3        Wednesday          21 Feb         19:00–21:00      Workshop 3
Week 4        Wednesday          28 Feb         19:00–21:00      Workshop 4
Week 4        Thursday              29 Feb        19:00–21:00      Ceilidh
Tutorials
Your one-to-one tutorial with Cynthia will be scheduled when the course starts.
Tutor
Cynthia Rogerson is a Californian Scottish writer living in the Highlands. Winner of the V.S. Pritchett Prize, she's published a memoir, five novels, and a collection of short stories. I Love You Goodbye was translated into six languages, shortlisted for Scottish Novel of the Year, and dramatised for BBC Radio. Wait for Me Jack was published in 2017 under Addison Jones. A Sunday Times top summer read, it's also an audiobook. Her memoir Wah! (2022) was shortlisted for the 2022 Highland Book Prize. She has supervised on the Edinburgh University Creative Writing program and holds a Royal Literary Fund Fellowship. www.cynthiarogerson.org

Guest Reader
Andrew Greig is a full-time writer, living in Edinburgh and Orkney with his wife, novelist Lesley Glaister. He has published over 20 volumes of poetry, non-fiction and novels.  His most recent books are Fair Helen (2013) and Rose Nicolson (2021), set in the chaotic early years of the Scottish Reformation (think Brexit with knives). He is currently grappling with a novel, Padua, which should conclude the trilogy. His most recent poetry collection is Later that Day (2020). 
Fees
The full fee for this online course is £360.  A deposit of £100 is required to secure your place, which is non-refundable after a 14-day cooling-off period. The balance payment of £260 is due six weeks before the course begins.
Bursaries are available, and you also have the option to pay in instalments, please email online@moniackmhor.org.uk to enquire.
All activity takes place on Zoom, and workshops include a short break. Moniack Mhor staff will be on hand to support you during your course. 
For more information please email online@moniackmhor.org.uk.
Bookings