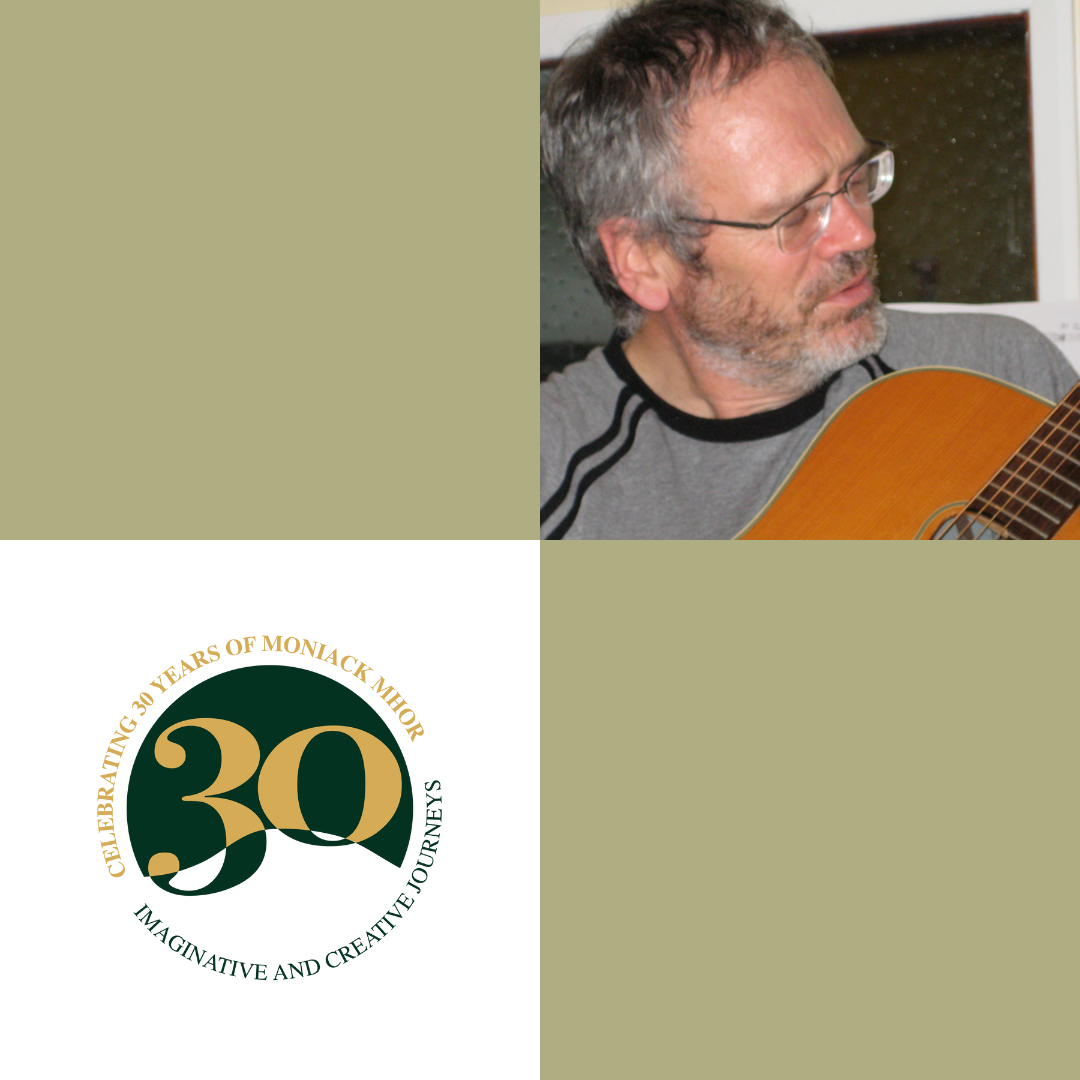 Date/Time
Date(s) - Thu 15th Feb, 2024
8:00pm - 9:00pm
Please join our online Fiction course participants and tutor in welcoming writer Andrew Greig to our virtual floor! In this one-hour session delivered via Zoom, Andrew will read from and discuss his work in conversation with Cynthia Rogerson, tutor of our current online
Moniack in a Month: Fiction
course. There will also be a short time for questions from our audience.
We are happy to be able to extend access to our online Moniack in a Month Guest Reader events on a 'pay as you can' basis.
Guest Reader
Andrew Greig is a full-time writer, living in Edinburgh and Orkney with his wife, novelist Lesley Glaister. He has published over 20 volumes of poetry, non-fiction and novels.  His most recent books are Fair Helen (2013) and Rose Nicolson (2021), set in the chaotic early years of the Scottish Reformation (think Brexit with knives). He is currently grappling with a novel, Padua, which should conclude the trilogy. His most recent poetry collection is Later that Day (2020). 
Host
Cynthia Rogerson is a Californian Scottish writer living in the Highlands. Winner of the V.S. Pritchett Prize, she's published a memoir, five novels, and a collection of short stories. I Love You Goodbye was translated into six languages, shortlisted for Scottish Novel of the Year, and dramatised for BBC Radio. Wait for Me Jack was published in 2017 under Addison Jones. A Sunday Times top summer read, it's also an audiobook. Her memoir Wah! (2022) was shortlisted for the 2022 Highland Book Prize. She has supervised on the Edinburgh University Creative Writing program and holds a Royal Literary Fund Fellowship. www.cynthiarogerson.org
Fee
We are running this as a 'pay as you can' event. Please see our booking options below.
Bookings