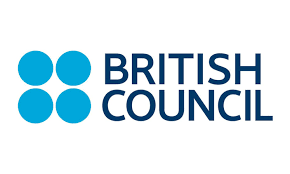 Moniack Mhor Writers' Centre is inviting established international poets to apply for our International Writers' Residency in 2019. This opportunity was established in 2018 by Moniack Mhor and the British Council to honour Muriel Sparks inspirational, international life and work.
2019 International Writer's Residency winner announced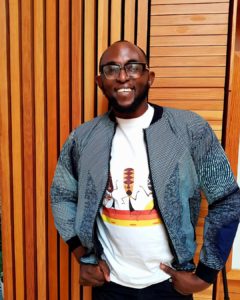 Efe Paul Azino is one of Nigeria's best-known performance artists and poets. In 2015, he co-founded West Africa's first international poetry festival, the Lagos International Poetry Festival, which he currently directs. He is also the director of poetry at the annual Lagos Book and Art Festival. In 2017 he was named as one of the most powerful people in the Nigerian art and culture space by Ynaija. He published his first collection of poetry in 2015 titled For Broken Men Who Cross Often, under Farafina Books. He has appeared at the Berlin Poetry Festival, Johannesburg Arts Alive Festival, Spier International Poetry Festival Cape Town, Taipei Poetry Festival and the Ake Book and Arts Festival amongst others. His poems have been translated into Afrikaans, French, German and Mandarin. He is an Osiwa Poetry Residency Fellow, 2019 Moniack Mhor Poet in Residence, and his second poetry collection, The Tragedy of Falling with Laughter Stuck in Your Throat, is due out in 2019.
The successful candidate will receive a month-long residency with time and space to develop their work, as well as opportunities to expand their practice. This includes a stipend of £1000, a travel budget, accommodation and all subsistence whilst resident at the centre. The chosen writer will be offered the following creative programme:
Live on-site in the main house from the 4th – 26th March 2019 at Moniack Mhor .
Have the opportunity to deliver up to 4 workshops/readings with the local community or to undertake a small events tour of the north/west of Scotland during their stay.
Join in an evening event with other resident writers engaged in wider residency programme in March 2019.
Potential opportunities to work collaboratively on translation of work with a Scottish writer/s.
The final terms of the residency will be agreed by the successful candidate and Moniack Mhor.
Eligibility
This international residency is open to international established/mid-career poets living or working outside of the UK. To be eligible, applicants must have published at least one major work.
Please apply by sending:
A CV that covers your literary achievements
An A4 covering letter and personal statement that outlines your intentions for the residency
A sample of your work (maximum of 6 poems, doubled spaced and single sided)
Applications have closed for this residency.