The Moniack Mhor Writers Group, led by author Cynthia Rogerson, continue to meet remotely during 2021 while COVID-19 restrictions are ongoing. Thanks to Ian Tallach for sharing this wonderful image of the Wolf Moon, taken through his telescope on 27 January 2021, which perfectly complements his poem 'Over the Moon'.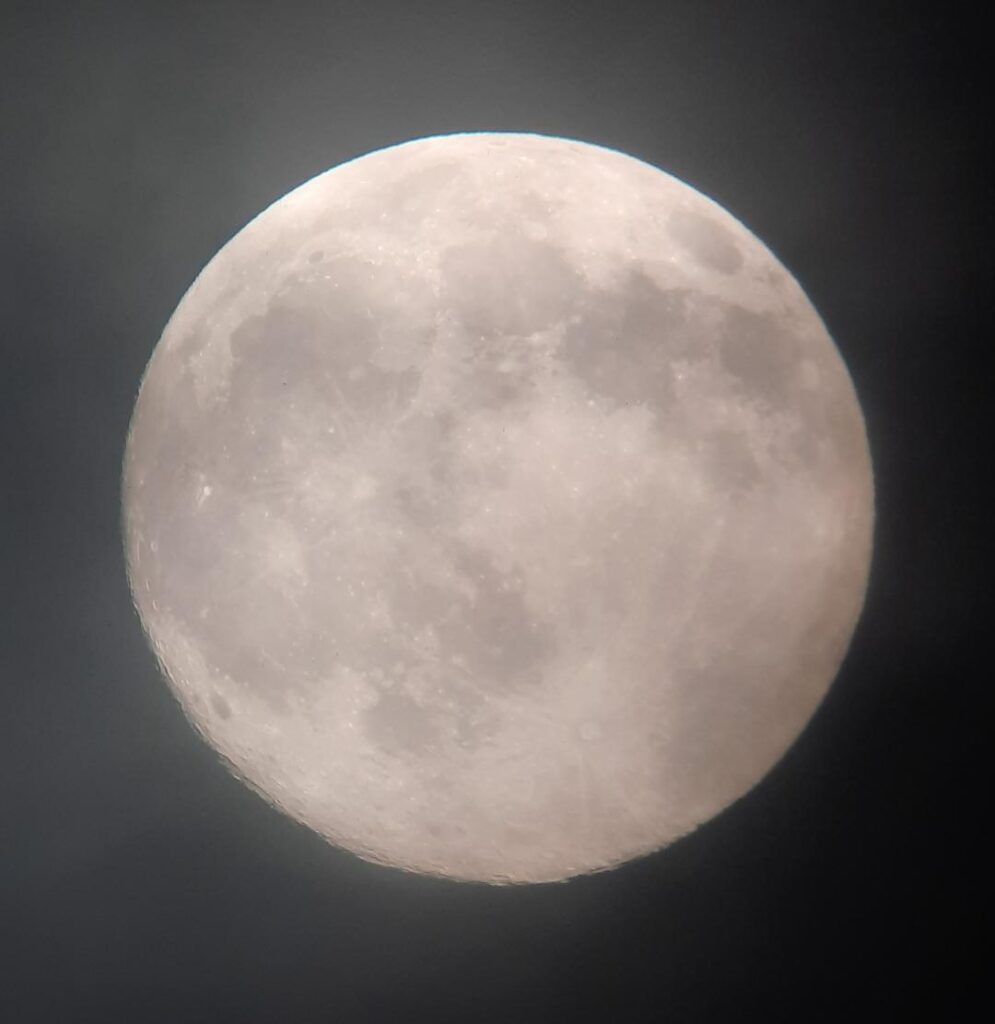 Over the Moon
I was in love with the moon till she jilted me
– rejected by all of her kind
and their subtleties
Couldn't breathe, couldn't stand, couldn't see,
I just sank to the floor of the ocean
Cursed is he who is free from her
milky-white kindness, from tenderness,
gentleness, whispered conspiracy
Cursed, cursed is he who is tethered
to nothing, unattached, unconcerned,
unallured by sorority
And thrice-cursed is he set adrift
from the cycles of nature and sentenced
forever to wonder –what's happening?
–what are they saying? – these voices around me,
these musical voices, their cadence,
their verses are mysteries to me
ebb and flow, ebb and flow, ebb and flow,
push and pull, in and out, time and tide
… wait for no man
Yes, I loved the moon till she jilted me
I was ill, I was burned to the core,
but I guess she was only a chapter in life,
or a story, no more … than a muse
I needed to grieve her, to break down and suffer,
before I could leave her … for you.
Ian Tallach
---
Views/opinions expressed are the author's own and do not represent those of any individual from Moniack Mhor or Moniack Mhor itself. Copyright of their own words/images remains with the author