A Collaborative Residency and Production Programme for Scottish and West African Writers
---
Moniack Mhor, Scotland's Creative Writing Centre, and LIPFest, the Lagos International Poetry Festival are coming together to deliver Here and Now 2023 – A Collaborative Residency and Production Programme. This programme is generously supported by The British Council.
---
Six mid-career/established writers from Scotland and West Africa are being given the space and resources to create new work during two exciting cross-cultural residencies in the Scottish Highlands and in Ghana. Writers will also take part in a supporting digital programme of connection, which will expand the scope of the residencies. and facilitate the production of an anthology of Scottish and West African literature.
The writers will spend one month at Moniack Mhor Writers' Centre, and one month at LOATAD, the Library of Africa and the African Diaspora. During these residencies, participants will connect with local communities and build new audiences. Prior to and between the residencies, these six writers will connect and collaborate online, working towards the production of a digital pamphlet of work around the theme of Here and Now. This cross-genre work will be launched at a hybrid live/online performance event at LIPFest, the Lagos International Poetry Festival.
---
The 2023 Here and Now Residents are
---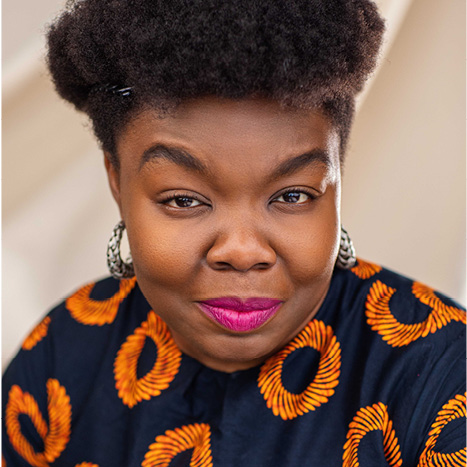 Tolu Agbelusi
Tolu Agbelusi is a Nigerian British poet, playwright, artist and lawyer. Author of Locating Strongwoman (2020), Agbelusi's play, Ilé La Wà, opened to a sold-out audience in 2016 and toured the UK between 2018 – 2019. She has performed internationally, including at Cheltenham Lit Festival, Stanza International Poetry Festival, Lagos International Poetry Festival, Poetry Africa & Manchester Literature Festival. Her work has been published widely including in Aké Review, White Review, Pittsburgh Poetry Review, Brittle Paper and Wildness Journal. A lecturer in Writing & Dramaturgy at London Southbank University, she teaches workshops and guest lectures regularly and has worked collaborated with academics at King's College University London & Birkbeck University on artistic approaches to understanding academia. Films produced/directed by Agbelusi screened at Toronto Food Film Festival (2022), New York Museum of Food and Drink and Forecast International Festival (2021), and the Zebra Poetry Film Festival (2016). www.ToluAgbelusi.com
---
Edwige Renée Dro
Edwige Renée Dro is a writer, literary translator, and literary activist from Côte d'Ivoire. Her short stories and articles have been published in anthologies such as New Daughters of Africa, Africa39, the Eastern African Literary and Cultural Studies, This is Africa, etc. As a literary translator, she has mentored emerging literary translators as part of the Bakwa Literary Translation workshop that birthed the anthology: Your feet will lead you where your heart is / Le crepuscule des âmes soeurs. She is also the translator of the anthology Les oiseaux d'eau sur la rive du lac / Water birds on the lakeshore (English and French), the children's book: Rêve d'oiseau by Shenaz Patel (A Dream of Birds – English), the short story: Petit Pa by Hemley Boum (Little Pa – English), etc. In 2020, she founded 1949: the library of women's writings from Africa and the black world in Abidjan. https://edwigedro.wordpress.com/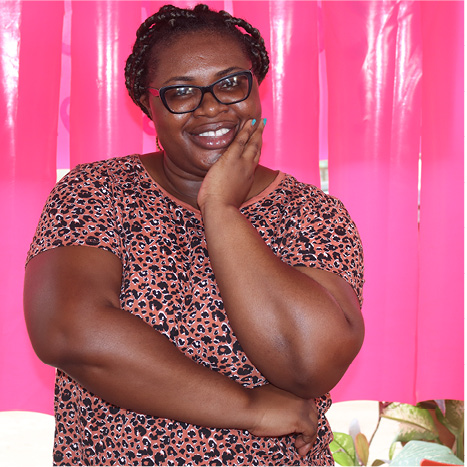 ---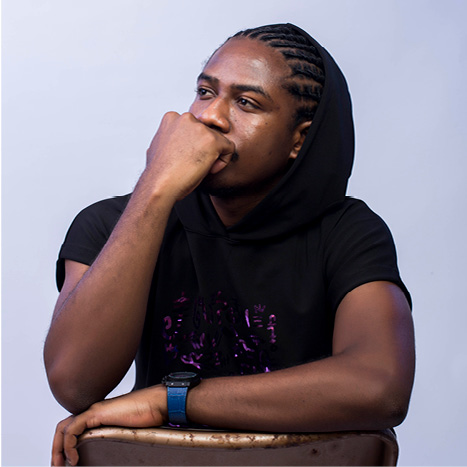 Chika Jones
Chika Jones is a performance poet and writer who lives in Southeastern England. He lived most of his life in Lagos, Nigeria and writes about the city, gender based violence, the Biafra war and the pursuit of joy. He won a national poetry slam in Lagos in 2013, and has performed at the Lagos International Poetry Festival and several others. He attended the Farafina Creative Writing workshop in 2016 curated by Chimamanda Ngozi Adichie and has been commissioned by MacArthur Foundation to write and perform poems creating awareness for voters. Since moving to England in 2021, he has performed at Jawdance, Sunday Papers Live in London and other spaces. He was part of the Lyrici Arts production – Soul Food, which toured the Medway in October 2022. He is currently working on his first collection of poetry and other projects He posts about his work on Instagram under his name. https://www.instagram.com/chika_jones
---
Heather Parry
Heather Parry is a Glasgow-based writer, editor, and publisher. She is the co-founder and Editorial Director of Extra Teeth magazine, co-host of the Teenage Scream podcast and the Scottish Senior Policy & Liaison Manager for the Society of Authors, a trade union for writers. In 2021 she created the free-access Illustrated Freelancer's Guide with artist Maria Stoian. Her short stories and nonfiction have been published internationally, and her debut novel, Orpheus Builds a Girl, was published in October 2022 with Gallic Books. https://heatherparry.co.uk/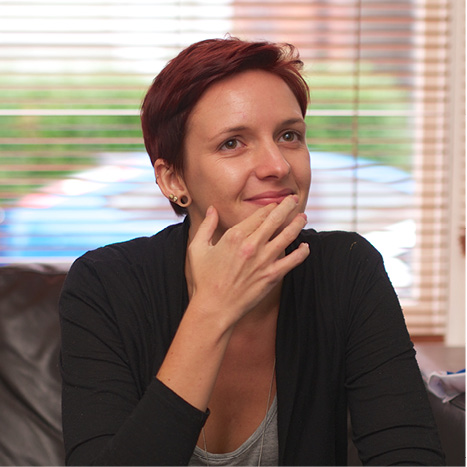 ---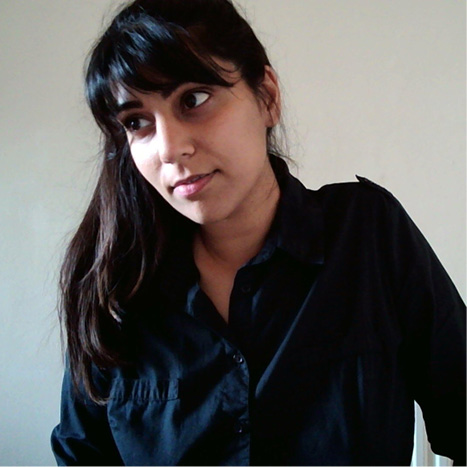 Alycia Pirmohamed
Alycia Pirmohamed is a Canadian-born poet based in Scotland. She is the author of Another Way to Split Water, as well as the pamphlets Hinge and Faces that Fled the Wind, and the collaborative essay Second Memory. She is the co-founder of the Scottish BPOC Writers Network, a co-organiser of the Ledbury Poetry Critics Program, and she currently teaches on the MSt. Creative Writing at the University of Cambridge. Alycia has held post-doctoral positions at University Edinburgh and at the University of Liverpool, and she received an MFA from the University of Oregon and a PhD from the University of Edinburgh. She is the recipient of several awards, including the 2019 CBC Poetry Prize, a Pushcart Prize, and the 2020 Edwin Morgan Poetry Award. Find her online at alycia-pirmohamed.com, on Twitter @a_pirmohamed, and on Instagram @alyciap_.
---
Amanda Thomson
Amanda Thomson is a writer and visual artist who lives and works in Strathspey and Glasgow and lectures at the Glasgow School of Art. She's written for BBC Radio 3 and 4 and her essays are in several anthologies including Antlers of Water, writing on the nature and environment of Scotland and Gifts of Gravity and Light, A Nature Almanac for the 21st Century. She has published three books: A Scots Dictionary of Nature (Saraband Books); microbursts, a collaboration with Elizabeth Reeder (Prototype); and most recently, Belonging, Natural Histories of Place, Identity and Home (Canongate). She's a regular contributor to the Guardian newspaper's Country Diary. She was a commissioned artist for the Edinburgh Art Festival in 2022 and Boundary Layers, a dual-screen filmwork and spoken-word essay about nature's reclamation of the former steelworks at Ravenscraig, Motherwell, is part of A Fragile Correspondence, Scotland's collateral exhibition for the Venice Architecture Biennale 2023. Insta: @dr_amanda_thomson w: www.passingplace.com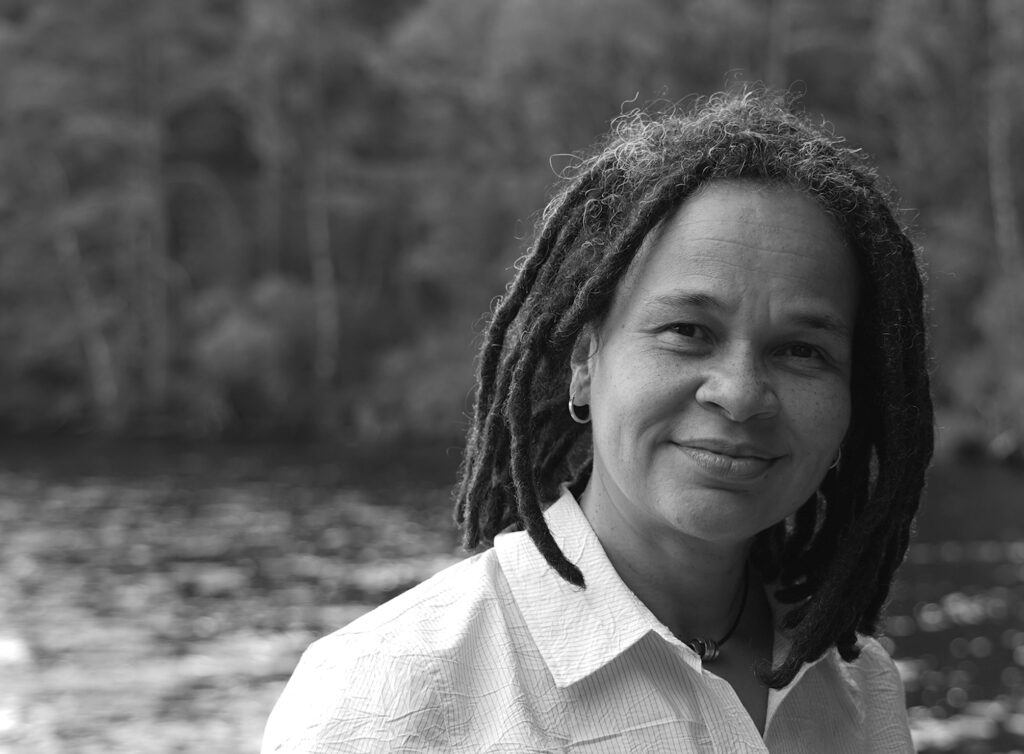 ---

Read about our previous 2022 Connect and Collaborate Residency Programme here