Rebecca Ferrier is a ghost-writer, editor and journalist. Her work has featured in both print and online in publications such as The Toast, For Books' Sake and Malefaction. She was shortlisted for the Tibor Jones Page Turner Prize in 2015 and splits her time between Edinburgh and Bath. Her work often includes themes from the natural world, which she also explores through photography.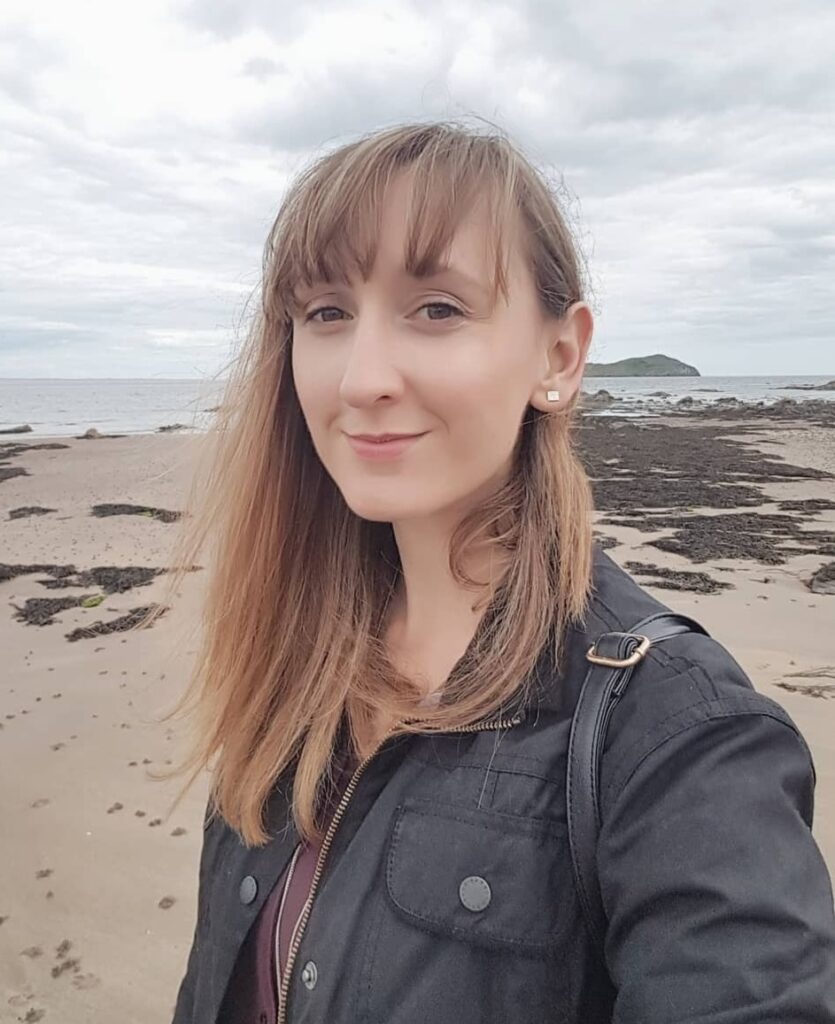 "I am honoured to have won Moniack Mhor's Emerging Writer Award. It is a gift to have this creative support, as well as the opportunity to work on my own projects. After I received the good news, I had a strong drink and then baked enough ginger-chocolate cookies to feed a small army. I am immensely grateful to the judging panel and excited to be able to forge a relationship with such a prestigious powerhouse of Scottish talent."
2020 Shortlist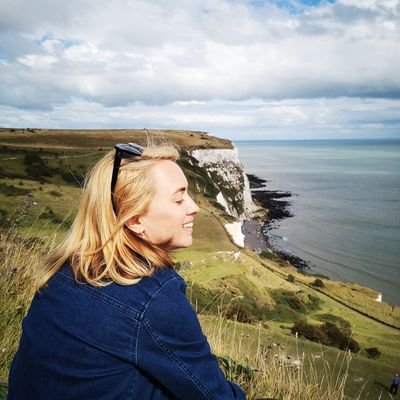 Natalie Baker is a freelance copywriter, playwright and journalist who lives in Ampthill, Bedford. Her personal essays and interviews have been featured in The Sunday Times Magazine, Time Out London and Rakesprogress. She is currently working on her debut novel, a contemporary retelling of the Greek myth 'Orpheus and Eurydice'. It's set on an island and has two narratives running in tandem; as a daughter processes grief from her mother's disappearance and comes to terms with her own identity, an impending climate disaster threatens to displace the island's residents. She loves writing about mothers and daughters, food, magic, the sea and forests.
---
Angie Spoto is an American fiction writer and poet living in Edinburgh and completing her PhD in Creative Writing at the University of Glasgow. Her doctoral thesis is a fantasy novel, called The Grief Nurse, and a collection of essays on grief, madness and language. She is editor of the collection Disclosures: Rewriting the Narrative about HIV published by Edinburgh-based indie press Stewed Rhubarb. Her poetry, essays and surrealist and horror stories have appeared in numerous publications around the world. www.angiespoto.com
---
Dr Claire Griffiths hails from Aboyne in Aberdeenshire. She currently teaches creative writing at the University of Hull and Imperial College London, and has previously lectured at Brunel University, the University for the Creative Arts and the University of East Anglia. Until recently, she also led a second life as a proud bookseller to Highbury's finest at Ink@84 Bookshop in London. Her short stories have been featured in Litro, Flash Fiction Magazine, broadcast on BBC Radio 4, and short/longlisted for awards including the Bristol Short Story Prize, the Bath Short Story Award, and the SmokeLong Quarterly Flash Fiction Award. Her novel, Lagermuseum, is currently awaiting that final-final draft!
---
Rachelle Atalla is a writer and editor based in Glasgow. Her short stories have been published in literary journals including: The Good Journal, Gutter Magazine and Thi Wurd. She is the recipient of a Scottish Book Trust New Writers Award and her prose has been performed at literary events across Scotland. She recently transitioned into screenwriting and her short film Trifle was commissioned by the Scottish Film and Talent Network, due to be released later in the year. She is co-editor of New Writing Scotland and is represented by literary agent Cathryn Summerhayes at Curtis Brown.
---
Hazel Atkinson is an Edinburgh-based writer, originally hailing from the North East of England, currently studying for an MSc in History. Having written from a young age, her work has been placed and published in various competitions and literary magazines. Since December 2019 she has been represented by Jenny Saville of Andrew Nurnberg Literary Associates, with whom she is working on her debut book of short stories. Her writing explores ideas around gender, sexuality and the body, as well as reinterpretations of ancient myth.
---
We are delighted to be able to offer all of the shortlisted writers for the 2020 Emerging Writer Award a place on the Moniack Mhor Residency Programme in March 2021.
---