Winner of the 2020 Emerging Writer Award
Rebecca Ferrier
Rebecca Ferrier is a ghost-writer, editor and journalist. Her work has featured in both print and online in publications such as The Toast, For Books' Sake and Malefaction. She was shortlisted for the Tibor Jones Page Turner Prize in 2015 and splits her time between Edinburgh and Bath. Her work often includes themes from the natural world, which she also explores through photography.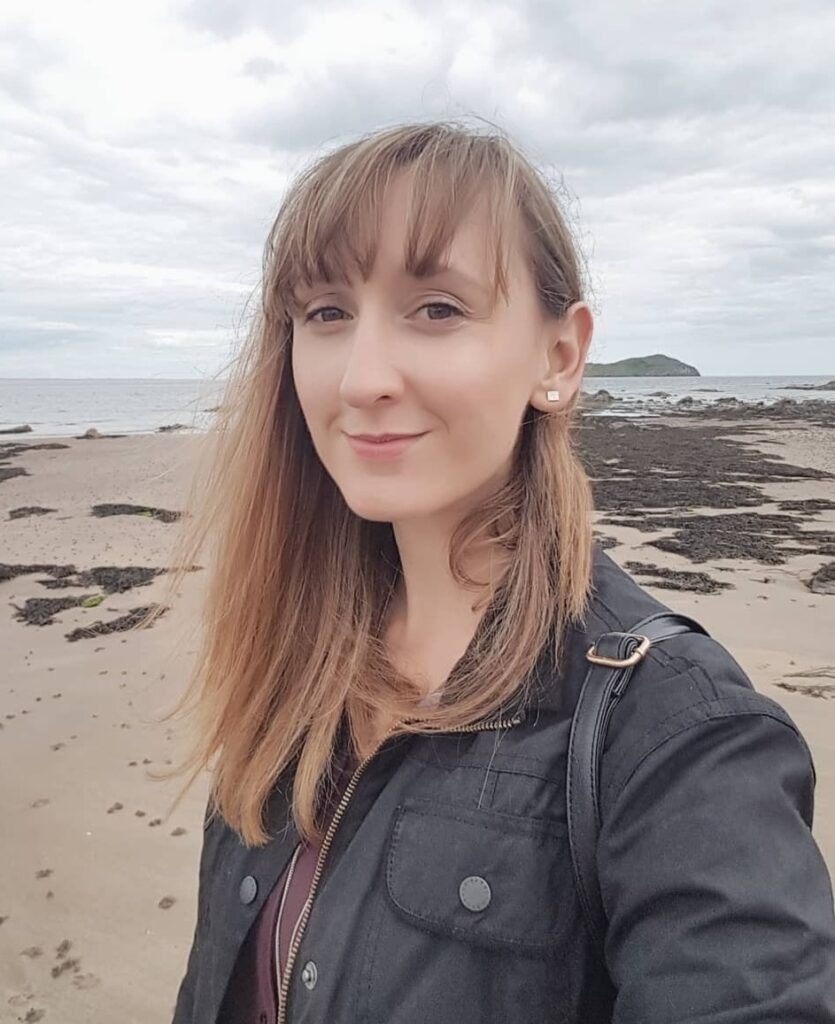 "I am honoured to have won Moniack Mhor's Emerging Writer Award. It is a gift to have this creative support, as well as the opportunity to work on my own projects. After I received the good news, I had a strong drink and then baked enough ginger-chocolate cookies to feed a small army. I am immensely grateful to the judging panel and excited to be able to forge a relationship with such a prestigious powerhouse of Scottish talent."
Rebecca will receive a tailor-made package of support up to the value of £2000, including mentoring/sessions with industry professionals and residencies.
Track her progress on Twitter or Instagram at @rmlferrier
---
2020 Shortlist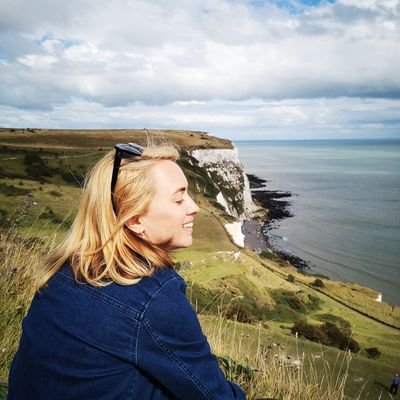 Natalie Baker is a freelance copywriter, playwright and journalist who lives in Ampthill, Bedford. Her personal essays and interviews have been featured in The Sunday Times Magazine, Time Out London and Rakesprogress. She is currently working on her debut novel, a contemporary retelling of the Greek myth 'Orpheus and Eurydice'. It's set on an island and has two narratives running in tandem; as a daughter processes grief from her mother's disappearance and comes to terms with her own identity, an impending climate disaster threatens to displace the island's residents. She loves writing about mothers and daughters, food, magic, the sea and forests.
---
Angie Spoto is an American fiction writer and poet living in Edinburgh and completing her PhD in Creative Writing at the University of Glasgow. Her doctoral thesis is a fantasy novel, called The Grief Nurse, and a collection of essays on grief, madness and language. She is editor of the collection Disclosures: Rewriting the Narrative about HIV published by Edinburgh-based indie press Stewed Rhubarb. Her poetry, essays and surrealist and horror stories have appeared in numerous publications around the world. www.angiespoto.com
---
Dr Claire Griffiths hails from Aboyne in Aberdeenshire. She currently teaches creative writing at the University of Hull and Imperial College London, and has previously lectured at Brunel University, the University for the Creative Arts and the University of East Anglia. Until recently, she also led a second life as a proud bookseller to Highbury's finest at Ink@84 Bookshop in London. Her short stories have been featured in Litro, Flash Fiction Magazine, broadcast on BBC Radio 4, and short/longlisted for awards including the Bristol Short Story Prize, the Bath Short Story Award, and the SmokeLong Quarterly Flash Fiction Award. Her novel, Lagermuseum, is currently awaiting that final-final draft!
---
Rachelle Atalla is a writer and editor based in Glasgow. Her short stories have been published in literary journals including: The Good Journal, Gutter Magazine and Thi Wurd. She is the recipient of a Scottish Book Trust New Writers Award and her prose has been performed at literary events across Scotland. She recently transitioned into screenwriting and her short film Trifle was commissioned by the Scottish Film and Talent Network, due to be released later in the year. She is co-editor of New Writing Scotland and is represented by literary agent Cathryn Summerhayes at Curtis Brown.
---
Hazel Atkinson is an Edinburgh-based writer, originally hailing from the North East of England, currently studying for an MSc in History. Having written from a young age, her work has been placed and published in various competitions and literary magazines. Since December 2019 she has been represented by Jenny Saville of Andrew Nurnberg Literary Associates, with whom she is working on her debut book of short stories. Her writing explores ideas around gender, sexuality and the body, as well as reinterpretations of ancient myth.
---
We are delighted to be able to offer all of the shortlisted writers for the 2020 Emerging Writer Award a place on the Moniack Mhor Residency Programme in March 2021.
More information about the Bridge Awards – Emerging Writer Award
Established in 2015, the Emerging Writer Award (formerly the Bridge Award) is now in its fifth year, and is run by Moniack Mhor in partnership with The Bridge Awards, a philanthropic venture that provides funding for the arts and for community projects. 
The award winner receives a tailor-made package worth up to £2000 including tuition via open courses, retreat time and/or mentoring.
Eligibility
The Emerging Writer Award is open to unpublished prose writers (fiction) living and working in the UK with a collection of short stories or novel in development. Writers can be writing for any age group (including children and young adults) and may have had excerpts or articles published in the past, but will have not yet published a major body of work. Poetry, Playwriting, Screenwriting and works of non-fiction are all ineligible.
Application
Please apply by sending one document, in Microsoft Word format which includes:
Your CV (no more the three sides of A4)
A summary outlining your work in progress (no more than one side of A4)
A 2000 word sample of your work
Applications for 2020 are now closed.
Winner of the Emerging Writer Award 2019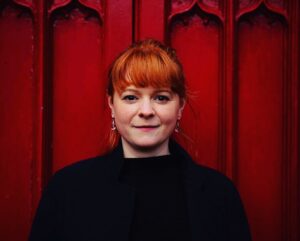 The Winner of the Emerging Writer Award 2019 was Hannah Kelly, a writer and artist living in Edinburgh. She leads a small youth work charity on the outskirts of Edinburgh and teaches art at the National Galleries of Scotland. Her pen and ink illustrations have been exhibited locally and published in the UK and abroad. But mostly, she writes.
In 2018 she was shortlisted for the Brighton Prize for Short Fiction and the JuxtaProse Literary Magazine International Short Story Competition. In 2017 she was selected to read one of her short stories at the Edinburgh International Book Festival as part of the StoryShop showcase for new writers.
"The support and advocacy of Moniack Mhor is such an encouragement to me and my work in progress," commented Hannah, on new of her award. "But really, that's a very mature way of saying that I danced around my living room for twenty minutes after they phoned me. I write to explore and ask questions. My stories are often a 'stretching out,' of the things in the world that are already slightly improbable or strange. Synaesthesia. Instagram filters. The nature of morality in a post-truth society. My fiction is a place where I can bring those ideas out, illuminate them beneath different lights and look for fresh perspectives."
In October 2020, Hannah gave us the following update: "This year has been extraordinary, thanks completely to The Bridge Awards and the Moniack Mhor Emerging Writer Award. Last summer I was given choices about what the prize could look like and opted for a professional mentorship and two writing retreats. I was paired up with Jenny Brown, who over the course of the year helped me get my novel manuscript ready to go out on submission. Jenny has a reputation for being brilliant, kind and insightful, and she was all of those things in abundance. My time away at Moniack Mhor in March really helped me focus on my edits and having the momentum and encouragement of the Award throughout lockdown, when it was so hard to write, really kept me going. Awards like this can be so instrumental in the journey of a writer, it's having someone read your work and say 'yes, keep going, this has potential'. It makes all the difference in the world.
"At the beginning of this month I completed my mentorship, and a week later submitted my novel to literary agencies. Within a week of submitting I signed a contract with Victoria Hobbs of A.M.Heath, who represents some of my writing heroes. I am so excited about the next stage of the journey and so grateful to The Bridge Awards for supplying the environment, the encouragement and the finance to get a book out of my head and onto the page."
Jenny Brown commented: "It's been a joy to work closely with Hannah Kelly as she edited her brilliant debut novel and prepared it for submission.  I particularly valued the structure of the mentoring programme which allowed us to meet and also to keep in touch by phone, email and, latterly, Zoom, over a number of months as the manuscript developed."
Find out more about Hannah on her website, www.hannahkelly.co.uk 
The judges identified the following five writers as Shortlisted for the Emerging Writer Award 2019 :-
Sharon Jennings
Sukh Brar
Jeda Pearl Lewis
Susan Elsley
Shola von Reynolds
You can read about other previous winners of the award on this page.