Forget your lockdown blues and come and have some fun at Moniack Mhor in October. We have two events, 'If Streets Could Talk …' (Oct 12th-14th) and 'Rhythm and Poetry: Rap, Hip-hop and Spoken Word' (Oct 19th-21st), open to care experienced young people aged 14-26.

View flyers for full info, and contact Andy right away (see below) if you're keen to come!
If Streets Could Talk …
October 12th-14th, at Moniack Mhor
Work with a writer and a street artist to produce a striking and thought-provoking 10-metre street art mural.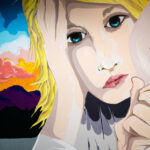 On the first day you will work in a group with award-winning playwright, novelist and performer Alan Bissett who will help you to describe what it is that you really want to say and how you want to say it – in images.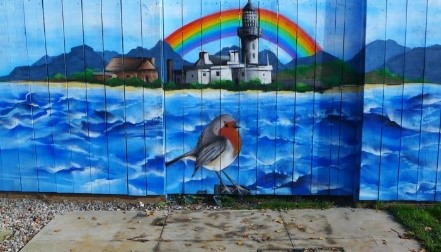 Then you will team up with artist Marc Delaye from Freshpaint, who will teach you how to turn your words into a powerful (and large) mural.
You don't have to be a writer or an artist – just come and try!
As much as possible the workshop will be held outside and masks will be provided but bring warm old clothes as you may get painted!
Rhythm and Poetry: Rap, Hip-hop and Spoken Word
October 19th-21st, at Moniack Mhor
Join MC, DJ and hip-hop artist Ross 'Butterscotch' Carbarns (Spring Break frontman) and leading spoken word performer Jenny Lindsay for three days of rap, hip-hop and poetry. Sound engineer Steve Bull will also be around to help you record your work.
Please note: because of COVID-19 restrictions, both of these events will be with smaller groups than usual to let us follow social distancing guidelines. Regrettably, we cannot offer overnight accommodation. However, we will provide some tasty food!
Contact Andy as soon as possible for more info or to book your space:
Andy is on 07741 910 999 or andy@moniackmhor.org.uk