Heather Parry answers one of the most common questions we get from writers preparing applications for the Emerging Writer Award: how do you prepare a writing CV?
---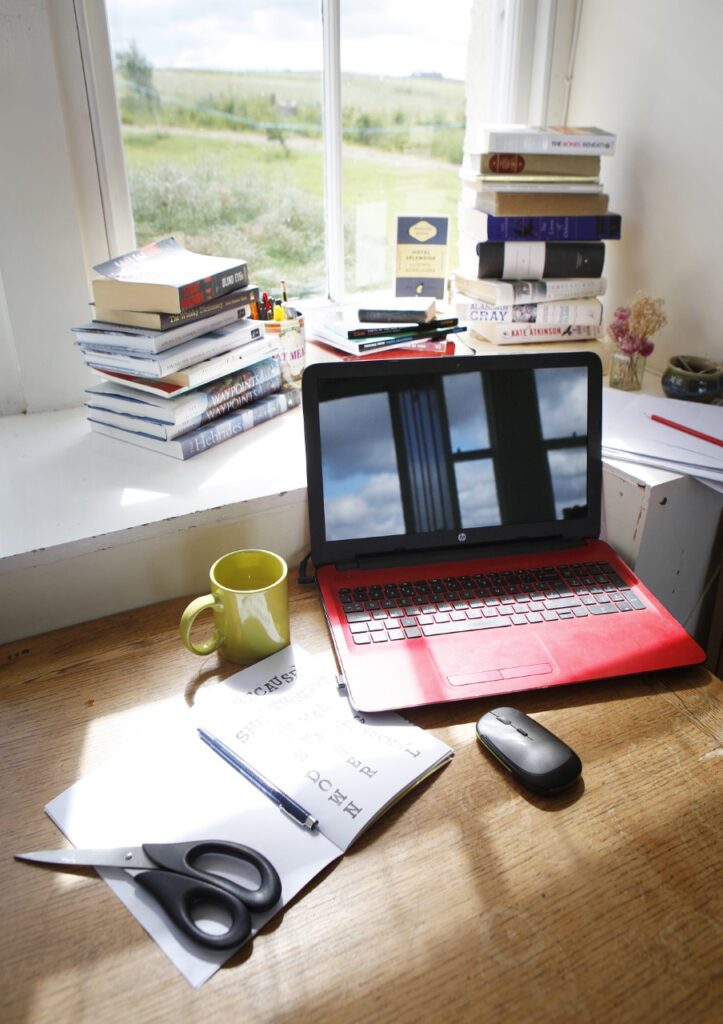 When you're at the start of your writing career, it can feel as if you don't have much to put on your writing CV. We all feel like this at the start, especially before we've published any major works. It can also be a little confusing to know how a writer's CV differs from a CV for a more traditional job. The two are very similar, but your writing CV should focus only on your writing achievements—and often they look better, with more interesting design templates used, because you don't have to be so boring as in a desk job!
You can find lots of examples of what they look like online, but let's take a closer look at what you should, and can, include on your writer's CV.
The important stuff
Your information
Your name, email address, phone number, website and postal address should all be clear and evident on your writing CV—just as with any CV!
Personal statement
This doesn't have to be long—just a couple of lines—but you should identify yourself and the main focuses of your body of work. A personal statement might say something like I'm a fiction writer working towards a first collection of stories, or I'm a nature writer of colour querying my first book, a collection of essays, or I'm a queer novelist whose work is interested in power, place and the complexity of histories. You can also identify your current goal with your writing—are you looking for representation? Are you working on a move to screenwriting from books? Are you seeking your first major publication? Do say.
Publications
Just as you don't include all of your previous jobs on your CV once you've had a few of them, you don't have to include all of your publications on your writer's CV. Just use the biggest, most impressive or most recent, if you have a strong publication history. If you're just starting out and, for instance, you've had three short stories published, then do include them all. If you have none traditional publications yet, perhaps you have been commended in a story competition, or written for your student or local newspapers, or had work published on a website. All of this counts!
Awards / Prizes
Crow about your achievements! If you have won an award—or been shortlisted or longlisted or even highly commended for one—list these here, the most recent first.
Residencies
List any residencies you've undertaken, including the dates and the places in which you undertook them, with the most recent at the top.
Collaborations
If you enjoy working collaboratively with other writers and artists, and you've had some notable success doing so, include these here. These might include shows, performances, publications, installations—anything.
Sidebar/additions
Education
Writer CVs don't need this, but it can be helpful to give some background to your career. Perhaps your formal education has nothing to do with writing—you can always remove this. But if you trained as a doctor, won't this have some bearing on your work? If you studied history, isn't this influential on how you write?
Agent
If you have an agent, it's important to put their name, agency and basic contact details (website, email) on your CV. If you are unagented, don't worry—many writers are.
Teaching history
Are you applying for a gig teaching writing workshops? Are you applying for a residency that would involve you running a day course for the local community? If it's relevant, indicate whether you've ever mentored someone, what workshops you've run, any creative writing teaching that you've done. Perhaps your background is in education; include this as well.
Referees
Writers are sometimes asked to provide references for certain jobs and opportunities, so it's good to have two up-to-date referees (people who will give you references) included on your CV. You should include their name, their email address and what their relationship is to you—writing colleague, mentor, former mentor, editor, etc.
What if you don't have much of the above?
If you are just starting out with writing, you may not have many of the things listed above. That's okay—we all started somewhere! You most likely don't need a writer's CV when you are at the very start; most opportunities for emerging writers don't require a CV, instead asking for writing samples and statements. This applies to most opportunities later in your career too. Only create a writer's CV when you need to have one; by this time you will probably have something to add.
If you are required to put one together at the very start of your career, you can add things like any writing groups you're part of, any courses or workshops you've attended, any mentoring you've received. All of this is your training and education, and speaks to your commitment to your writing practice. Be proud of it!
Other tips
Don't go over one page if possible. If you have many achievements, just use the headlines. If you have written five books, you don't need to include your many magazine/short story publications. If you have won many awards, just include the most impressive or most recent.
Be clear and concise! Rambling to make your CV look fuller will be very obvious, and will cause readers to skip over what you've said anyway. Let your achievements stand on their own feet.
Use a plain, readable font in 12 point size. While your design template might be more stylized, the text should not be. Even your design template should be clear, neat and draw the reader in rather then push them away. Most word processing programs will have CV templates that range from traditional to modern. These are fine to use!
If you find it difficult to toot your own horn, get a supportive friend to look over your CV and give you suggestions. Sometimes, a pal can be better at knowing your achievements than you!
---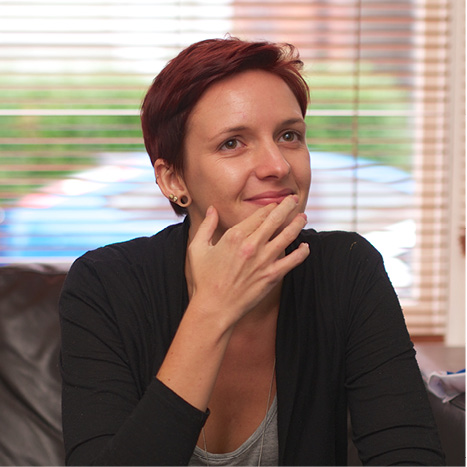 Heather Parry is a Glasgow-based writer, editor, and publisher. She is the co-founder and Editorial Director of Extra Teeth magazine and the Scottish Senior Policy & Liaison Manager for the Society of Authors, a trade union for writers. In 2021 she created the free-access Illustrated Freelancer's Guide with artist Maria Stoian. She is the author of two books—a novel, Orpheus Builds a Girl, and a collection of short stories, This Is My Body, Given For You. https://heatherparry.co.uk/
Heather is also an alumni of the Emerging Writer Award (2016 winner). The 2024 Emerging Writer Award is open for entries from 1st November to 23:59 30th November 2023.